The party, headed by incumbent governor Gwendolyn Garcia, also endorsed the vice-presidential bid of the former dictator's son in the 2016 national polls.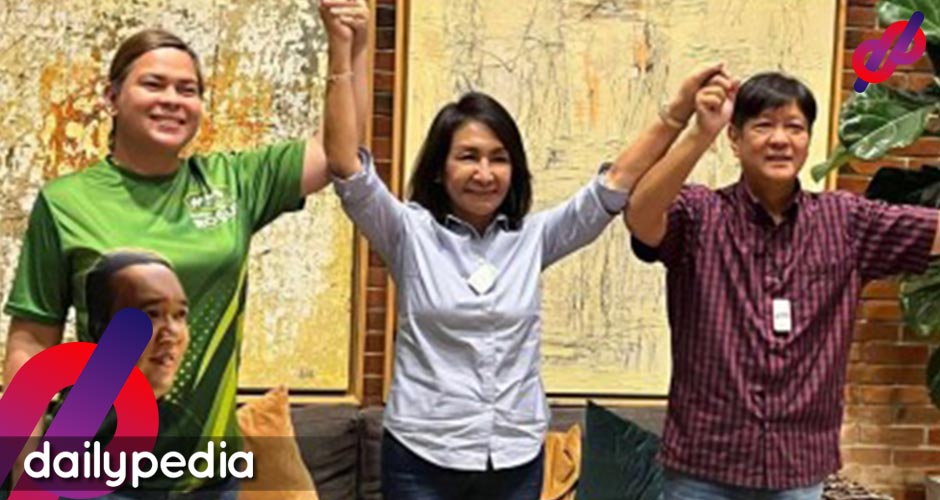 The presidential bid of the defeated 2016 vice-presidentiable Ferdinand 'Bongbong' Marcos Jr. earned a crucial endorsement from one of the most prominent political parties in Central Visayas. Cebu Governor and her political party, One Cebu, officially endorsed the candidacy of former senator Ferdinand 'Bongbong' Marcos Jr as president, on April 12.
One Cebu is currently the biggest political party in the province. 
It has a national affiliation with Partido Demokratiko Pillipino (PDP)-Laban party, whose leadership is currently split between Duterte-allied Alfonso Cusi and Senator and current presidentiable Manny Pacquiao.
In 2016, Garcia and her party endorsed the presidential and vice-presidential bids of then Davao City Mayor Rodrigo Duterte and then- senator Marcos Jr. Duterte won both the city of Cebu and the entire province, while Marcos Jr. was only third in the polls, as then Rep. Leni Robredo won the province with more than 1 million votes (Cebu province, Mandaue City, Lapu-Lapu, and Cebu City). 
The province of Cebu is projected to give the highest number of votes among all Philippine provinces, with more than 3 million votes in the 2022 national polls. 
Before she proclaimed support for Marcos Jr., Garcia already endorsed vice-presidentiable and Davao City Mayor Sara Duterte in February. 
In her speech, Garcia told the Cebuanos, "We considered differing opinions of party leaders advocating for the causes of different presidential candidates, and have determined that the unity and strength of One Cebu, its ability to serve its constituents in the Province of Cebu, and ultimately the interests of Cebuanos are best served if we unite behind the leadership of BBM as president".
As Garcia already failed to convince her constituents to go for Marcos in 2016, the 2022 national polls will be the Cebu Governor's brand new shot as an effective political endorser?