Months before his election as Pasig City's new mayor in 2019, Sotto was well behind his biggest rival in the race, with surveys suggesting he would suffer a staggering loss.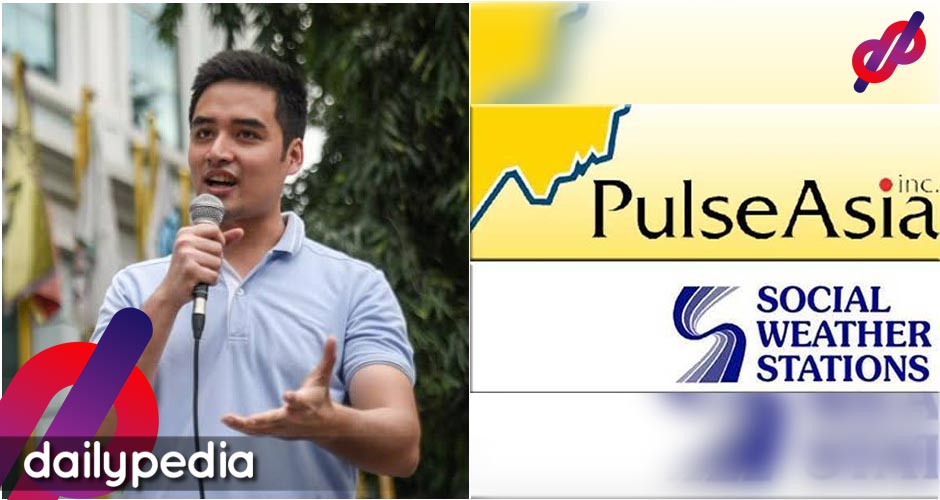 Opinion polls have been notoriously known for shaping up outcomes in any election.
At least in the race for the presidency, leading survey firms, Social Weather Station (SWS) and Pulse Asia Research Inc., have been mostly right, in the last five presidential elections. That opinion polls impact how a voter decides is no longer a mystery in the local setting. Filipinos are drawn to who's popular.
There is this mentality that pushes more people to go for the one topping the survey. That does not feel right, but it is happening.
There are instances, however, that prove opinion polls, or political surveys, are not always right. Vico Sotto's ascendancy to Pasig City's mayoralty post in the 2019 elections, is a screaming reminder, that while surveys almost always predetermine election turnouts, there are rare instances when they don't.
Almost every local survey in Pasig City predicted then three-termer and incumbent Mayor Robert Eusebio to crush newbie Vico Sotto in the city's mayoralty race. A week leading to the election, RP-Mission and Development Foundation, Inc. reported that Eusebio will crush Sotto with a 66%-38% win, or a whopping 25% lead. That was ultimately proven non-reflective of the masses' pulse, as election results did not only debunk predictions Sotto won't win; he won the mayoralty post with 63% of the votes, or 26% higher than what Eusebio's obtained. 
Sotto won by landslide when survey films suggested Eusebio would.
That observation should remind us that while opinion polls are effective mind conditioners, it is certainly up to the voter whose name they should shade for in the May 9 polls. Vico Sotto's victory tells Bongbong Marcos's camp to be not complacent, while it also gives hope to those lagging behind national opinion polls conducted by the likes of SWS and Pulse Asia. Opinion polls are not always right and the upcoming election could be a testament to that.