Clips of the Robredo-Pangilinan rally attendants singing along her song of the Grammy-winning American singer got reposted on the artist's Instagram.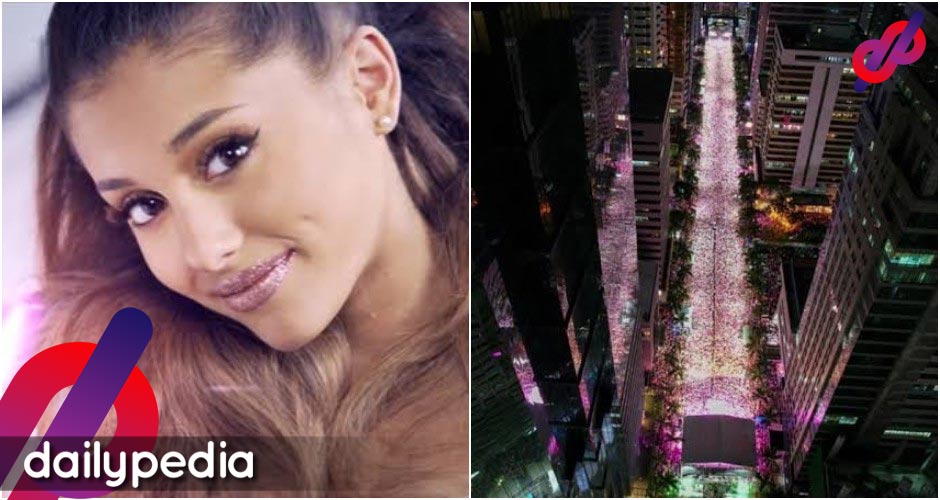 Grande's global smash hit, Break Free, was an anthem for change at the most recent grand rally held for Vice President and presidentiable Leni Robredo on March 20, Ortigas Center, Pasig. 
Grande admitted that the song is nearly nonsensical, as it held no solid message with grammatical errors in its lyrics. 
It's clear, however, that it talks about breaking up and breaking free from a sort of confinement. 
The song's blurred meaning became clearer through humungous crowds who are hungry for change and freedom, singing it all at once.
LOOK: Ariana Grande posted on her IG stories the aerial video of the Leni-Kiko rally supporters singing her hitsong 'Break Free'.

The singer captioned the video "I could not believe this was real. I love you more than words." pic.twitter.com/waFMwxiOOM

— MJ Felipe (@mjfelipe) March 20, 2022
On Instagram, Grande expressed her utter astonishment. She reposted two clips from the rally which showed the big Kakampink crowd jamming along to her song. 
An aerial shot of Emerald Avenue, filled with an energetic crowd singing Break Free in a stunning chorus, is seen on one of the clips. 
She wrote in her caption, " I could not believe this was real." 
Another clip featured a closer shot. She put three crying emojis in the caption.
The said event is so far the biggest one in a series of grand rallies that Robredo's camp is planning to pull off until the May 2022 polls.
A still unverified report places the number of the total attendants at 137,000, a historic crowd no other candidate has ever gathered.
The crowd did not just sing along Grande's smash single, as they also jammed along with other pop anthems such as Katy Perry's Roar and Sia's Titanium (both of which sang by Toni Gonzaga at Bongbong Marcos rallies).
Ariana Grande is a 28-year-old American singer ang songwriter who has made more than a dozen Billboard-charting hits, including Thank You, Next, Problem, Bang Bang (with Jessie J and Nicki Minaj), No Tears To Cry, God is A Woman, and Break Free.