Beauty queens MJ Lastimosa, and Maggie Wilson couldn't believe the price tag on COVID-19 testing in the Philippines.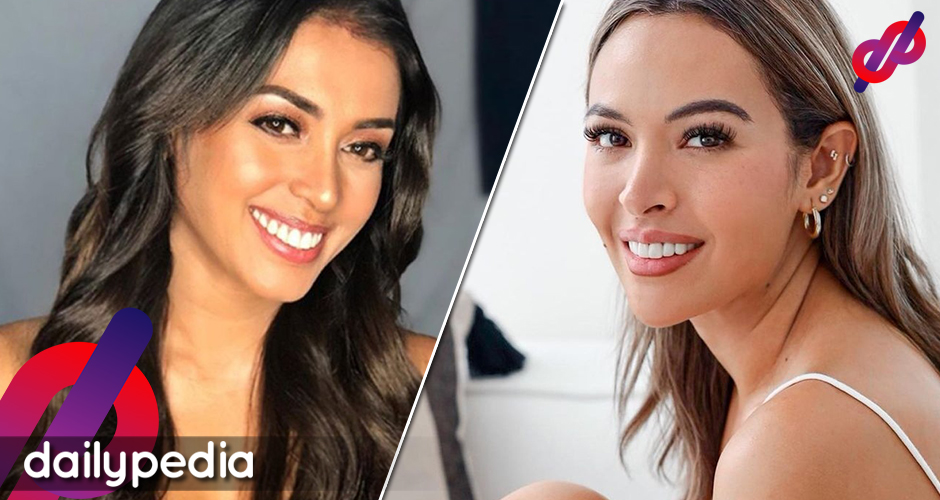 Lastimosa, named Miss Universe Philippines 2014, found it interesting why RT-PCR (Reverse transcription-polymerase chain reaction) testing is more expensive in the country.
https://twitter.com/MJ_Lastimosa/status/1480463250726985730?s=20
Wilson, a renowned model, also questioned the pricing of antigen test kits. She condemned exploiting the high demand for antigen test kits amid the surge of COVID-19 cases.
"So I inquired about buying a box of antigen test kits for a friend who's based in the UK for her family in the Philippines. The prices of a box of 20 to 25 kits have now doubled," Wilson said on Facebook.
"It's disgraceful how the people who are selling them are taking advantage of the situation and upping the prices due to demand. Greed! We have no price regulations in place," she added.
She thinks it's "disgraceful" that the country lacks free test kits.
"It's even more disgraceful that our government doesn't offer them for free," she wrote, adding that an antigen test kit goes for P10,000 per box these days.
"In the UK, anyone can walk into a pharmacy and ask for a box of [lateral flow] test kits for free. Each kit even has a QR code where you can scan and register your results on the National Health Service website," she furthered.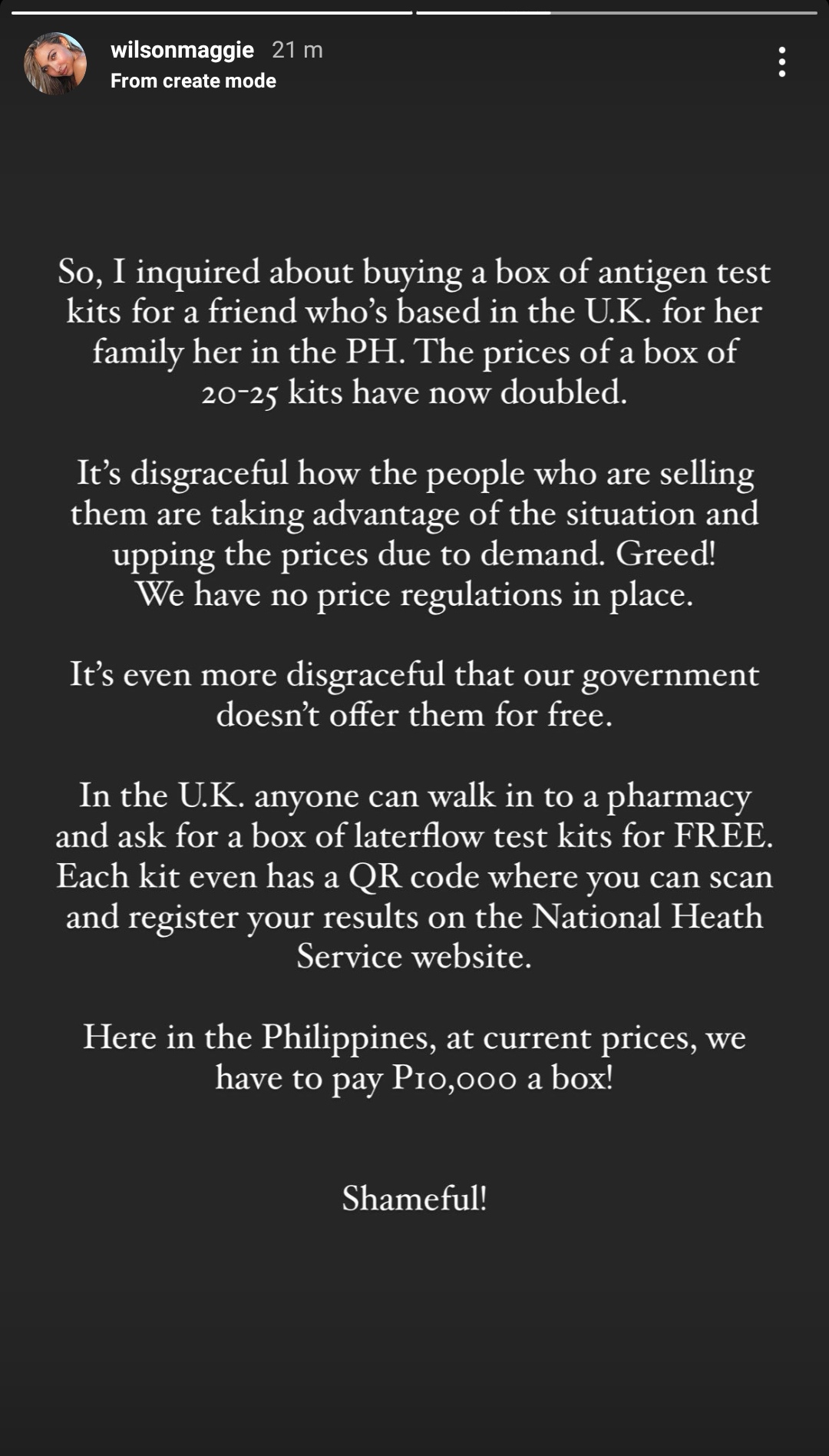 Followers shared the same sentiment, questioning why the Philippine government couldn't make testing for everyone.
The only time RT-PCR tests are free of charge is when the Office of the Vice President, some local government units, and private organizations administer them.
The government is still looking to put a price cap on test kits.
"Maybe we can start assessing again the prices, although we went through that cycle, we went through cycles of putting those caps on the RT-PCR. So maybe, it can be something that we can explore again or the DOH (Department of Health) can explore again," Cabinet Secretary Karlo Nograles earlier said.