Retired Lieutenant General Antonio Parlade Jr. has claimed that Senator Bong Go is controlling President Rodrigo Duterte.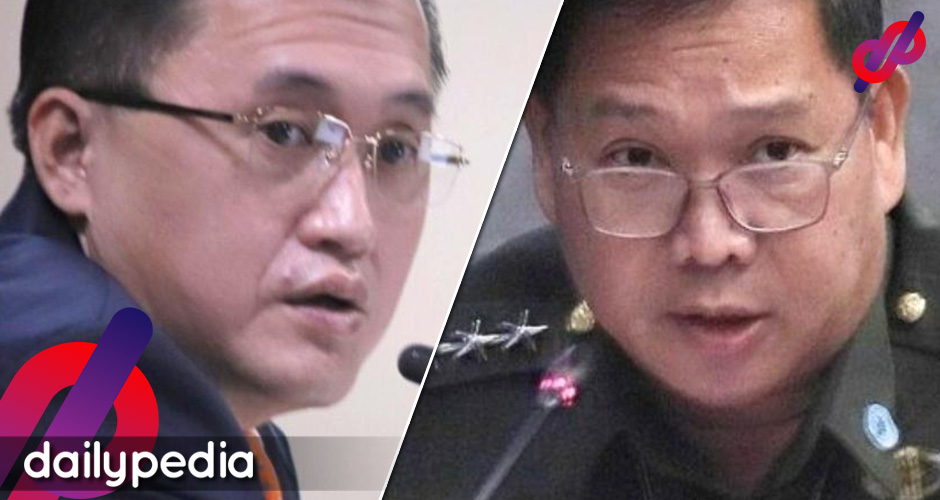 While filing his candidacy for President in the May 2022 elections on Monday, Parlade was asked why he chose to run against Go for President.
He said Go is one of the biggest problems in the country today.
 "I cannot align with Senator Bong Go. I'm sorry but isa siya, kasama siya sa mga problema ng bayan natin," Parlade said.
"I don't want to elaborate on that but that's very clear. You ask your people, you ask your constituents, you ask people in the government, you ask the AFP (Armed Forces of the Philippines) why," he added.
He briefly said that Go has a big influence on Duterte's decision-making and that the military is fully aware of this.
"Wala akong beef with Senator Bong Go. I just don't like the way he does things including controlling the decisions of the President,"
"You ask the AFP, you ask the Philippine Army, you ask the Secretary of [the] National Defense," he added.
However, Defense Secretary Delfin Lorenzana brushed off Parlade's claims as "baseless."
"In the years I have known the President, he has always been his own man. The President stands by his own decisions, has always been firm in his directives to us, who are working for him, and is not as easily swayed or influenced by others as purported by the general," he said.
"He has always been our main bridge to the President and I have not known any instance when SBG acted outside the wishes and decisions of the President," he added.
Go has also been "consistent in strongly supporting DND in all its programs and modernization efforts," Lorenzana said.
He dismissed rumors that there was "brewing trouble or discontent" in the armed forces.
"The AFP remains a professional organization that continues to work in the interest of the Filipino people, regardless of the prevailing political landscape,"
Parlade resigned from NTF-ELCAC in June before retiring next month as commander of Southern Luzon Command.