Huawei Philippines held the Tech Day 2021 on November 11, aiming at discover how pioneering enterprises are applying innovative ICT technologies to create digital infrastructures for the entry of the intelligent era.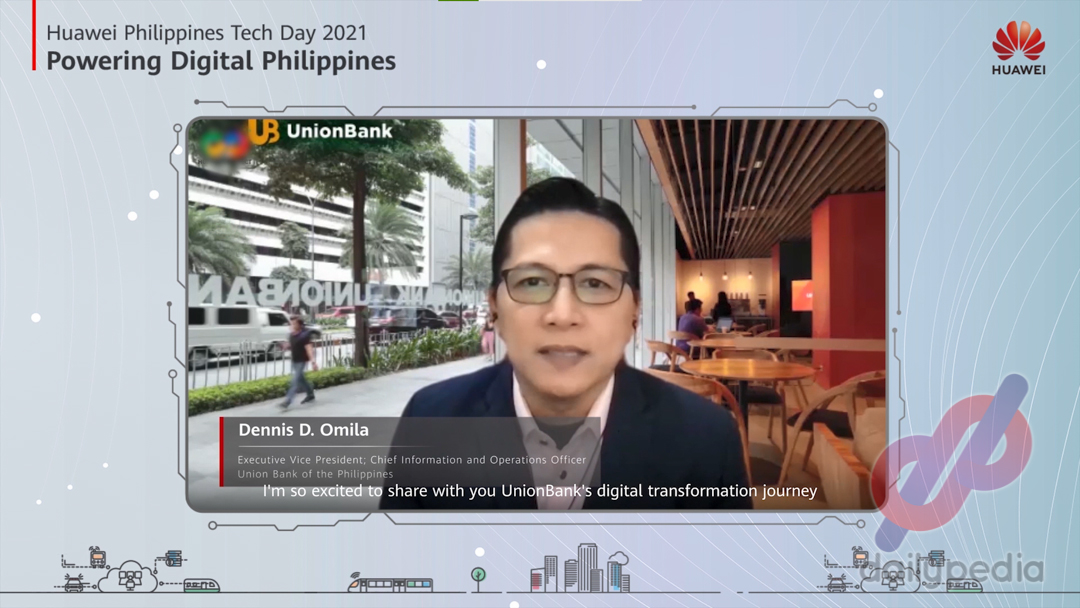 Whilst the pandemic has pushed the pause button, performance varies from company to company, industry to industry, and country to country. One of the keys to thrive is by going digital. According to McKinsey, COVID-19 has caused digital transformation to jump ahead by 7 years globally and by a full 10 years in Asia Pacific. In the face of an increasingly complex business environment, resilience has become an important development strategy for companies, and digital technology, is the key to building this resilience.
Todd Liu, Director of Enterprise Business Department from Huawei Philippines, said during his speech, " As digital transformation enters a new phase, we will tackle three big changes. First, digital transformation will become central to office work. Second, production will go fully digital. Third, digital technologies will benefit more enterprises. In line with DICT's national digital transformation strategy, this new phase of digital transformation will create new requirements and challenges to the digital infrastructure, which includes sensing, connectivity, storage, and computing, as well as foundational technologies and software ecosystems. We hope to dive deep with our customers and partners, to explore the Digital Infrastructures that are Powering a Digital Philippines."
Huawei released the Intelligent World 2030 report early this September, which providing insights into ICT technology and application trends in the next decade, and explains how ICT technologies can solve critical problems and challenges of human development, and what new opportunities can be brought to organizations and individuals. In the report, Huawei predicts that by 2030, global connections will reach 200 billion; and data generated annually will increase by 23 times, reaching one yottabyte for the first time.
In a world where everything is sensed, connected, and intelligent, Huawei will continue to innovate together with partners for the digital transformation journeys. To align with this, Many heavyweight guests were invited to speak at the event. Including Dennis Omila, CIO of UnionBank of the Philippines, he stated that, "Union Bank of the Philippines has disrupted the traditional banking channels by re-imagining and re-engineering customer touchpoints. With the recent groundbreaking of the UnionBank Innovation Campus, we have chosen to partner with Huawei to build a new generation innovation campus network system based on the SDN technical architecture deploying Huawei CloudEngine data switches and Huawei iMaster NCE intelligent network management and control system to implement intelligent network deployment, elastic scaling and agile service rollout."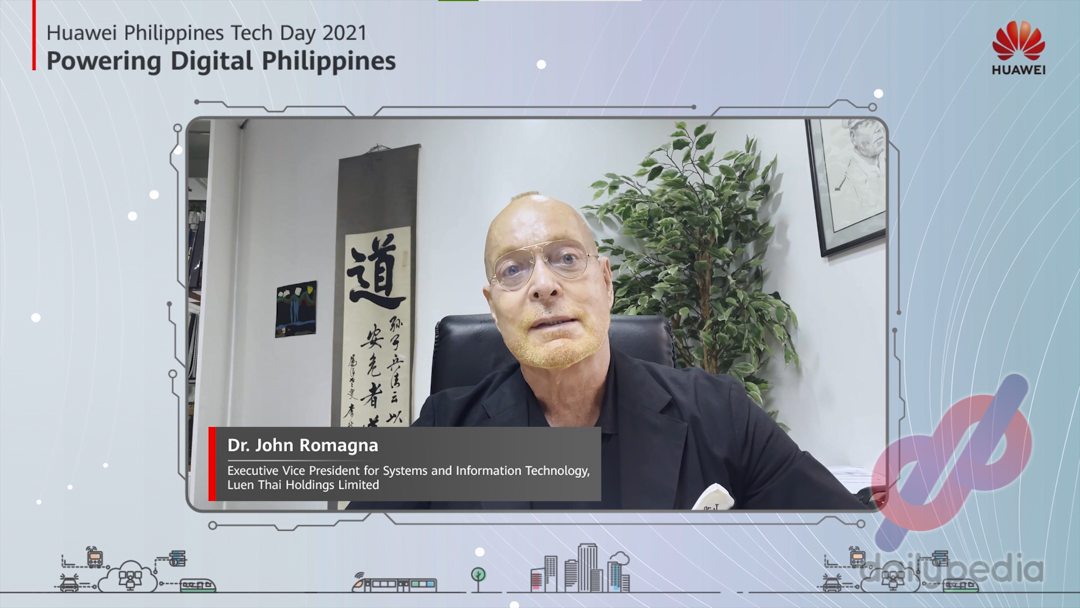 Dr. John Romagna, Executive Vice President for Systems and Information Technology from Luen Thai Holdings Limited, shared that " Luen Thai is in the middle of a major industrial revolution 4.0 transformation of our information technology (IT) system – not only in digitalization and AI – but the complete transformation in the financial backbone of our multi-function, multi-location and multi-business group. We are happy to have chosen HUAWEI to embark on this cloud journey with us."
As the Philippines moves towards economic recovery, this sharing of mind will bring great value to social development, especially for digital transformation and digital economy, and make organizations more versatile for an age of uncertainty.
To date, 267 Fortune Global 500 companies accelerate digital transformation together with Huawei. With almost 20 years of collaboration in the Philippines, Huawei is committed to be the preferred partner for digital transformation for all industries in the country.