These hot celebrity goddesses certainly hurdled the test of time as they kept the beauty they already owned decades ago.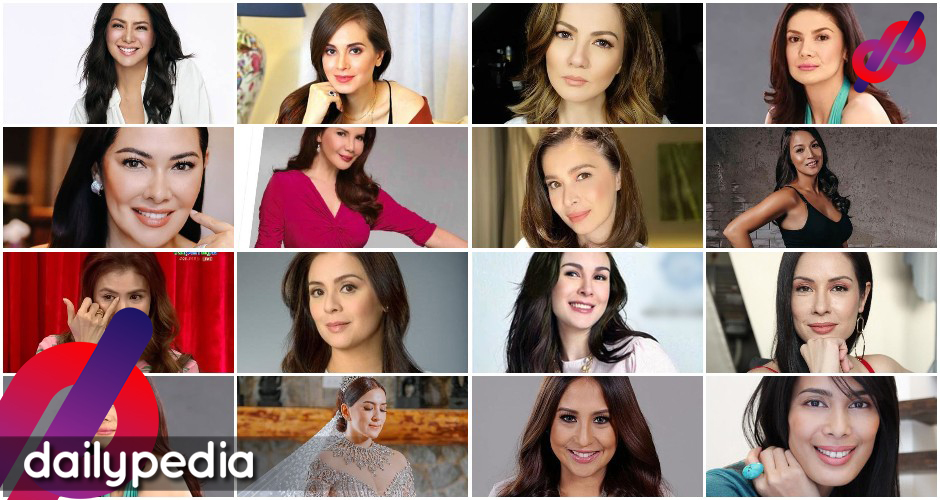 You'd probably wonder whether or not they drank water from the fountain of youth, which made them keep their radiance and goddess-like allure through the years. But they certainly did not. Years of intensive self-care and beauty regimen surely played a huge part, but sometimes it's just the genes, too.
Alice Dixson
Now 52, Dixson is one of the rare beauties in showbiz that can join the crowd of young women without looking misplaced. She will stand out, as she keeps her youth even after decades of appearing in movies and television. She is currently seen on GMA Network's Legal Wives.
Angel Aquino
This FPJ's Ang Probinsyano general surely knows how to take care of her great physique very well. However, she is 48 and still does things that younger actresses would instead not do. A versatile actress, Aquino owns a goddess-like beauty that can still be picked for a leading lady role, over and over again. In fact, she did star in a sexy film, alongside an actor who's half her age.
Ara Mina
https://www.instagram.com/p/CUMnT95rD9w/?hl=en
It's not a wonder why a sitting President, albeit fake, and an executive secretary would go head-over-heels over her beauty in FPJ's Ang Probinsyano. In real life, Ara Mina is equally a mesmerizing stunner, whose beauty seemingly never faded, even being in showbiz for so many years already. 
Aubrey Miles
Miles would post a sexy photo on her Instagram, and men of practically all ages would have their eyeballs fall off their sockets. She is hot even when she is already 43. A proud mama, Miles shared several times that among her greatest beauty secrets are proper diet and regular workout. Maybe we can do that too!
Carmi Martin
Would you believe she's just two years short of hitting 60?! What sorcery could it possibly be?! Kidding aside, Martin maintained her beauty through the years, and that made us wonder what magic potion she uses every night to make her keep her radiance intact? Currently seen on the iWantTFC series, Hoy, Love You Two!, Martin may have made us used to see her play mother roles, but to be honest, she can star in her May-December love affair film, too!
Carmina Villaroel
Ah, Carmina, the classic mestiza! If you think she's just in her late 30's, you're wrong. This 48-year-old hot momma is definitely one of the fairest actresses we have had for years. She has been playing mother for young stars in TV series and films for years, which kind of made us wonder if it was finally time for her to do a May-December-themed romantic film. I mean, since that's a trend these days.
Charlene Gonzales
Gonzales may have been a real-life Dyesebel all along, judging how she kept her beauty through the years. Now 47, this former Binibining Pilipinas Universe surely still has in her what it takes to win the crown. But she better updates her answer to the classic final Q & A question because we no longer have just 7,107 islands. The latest count says it's round 7,600!
Cindy Kurleto
Kurleto really has no problem letting people how old she is, in a TV commercial, because it does not show anyway. This model-actress definitely can share one or two of her secrets in staying young-looking because we, too, want to look young! I mean, who doesn't?
Dawn Zulueta
You probably won't have the confidence to say 'I-Dawn Zulueta mo ako!', if you don't look even half as beautiful as this 52-year-old hot momma. But then again, what is real beauty? It is in the eyes of the beholder; she will tell you, possibly. If that's the case, will she instead let us just learn to be confidently beautiful?
Ina Raymundo
This 45-year-old hot Pinay momma can flaunt her curves on TikTok and on her other social media accounts, and she can deceive she's a regular hippie trying out trends. Among her latest TV shows had her play a vampire character, which fits her perfectly since she practically looks the same like she was ages ago.
Jolina Magdangal
https://www.instagram.com/p/CUpNsY_FeEF/?hl=en
Momshie Jolens surely had a magic trick that made her almost the same as when Chuva-Choo-Choo was a national dance anthem. Why would someone wonder if she does not seem to age at all? A storm gets named after her every four years, right?! I'll say our four years is just 1 year to her! Kidding aside, we want to know what her beauty secrets are!
Judy Ann Santos
All hail the queen! The Queen of Teleserye, Judy Ann Santos, surely has among the biggest crowns there is. Aside from being a television and movie titan, she definitely can be an Olympian with that beauty of hers that seems to never fade after so many years.
Gelli de Belen
You probably won't be able to guess this 48-year-old beauty is indeed 48-year-old if I didn't tell you. But she is, which makes her complete existence an insult to most of us who look way older than our age. Sis Gelli, care to share your beauty regimen, will you?
Gretchen Barretto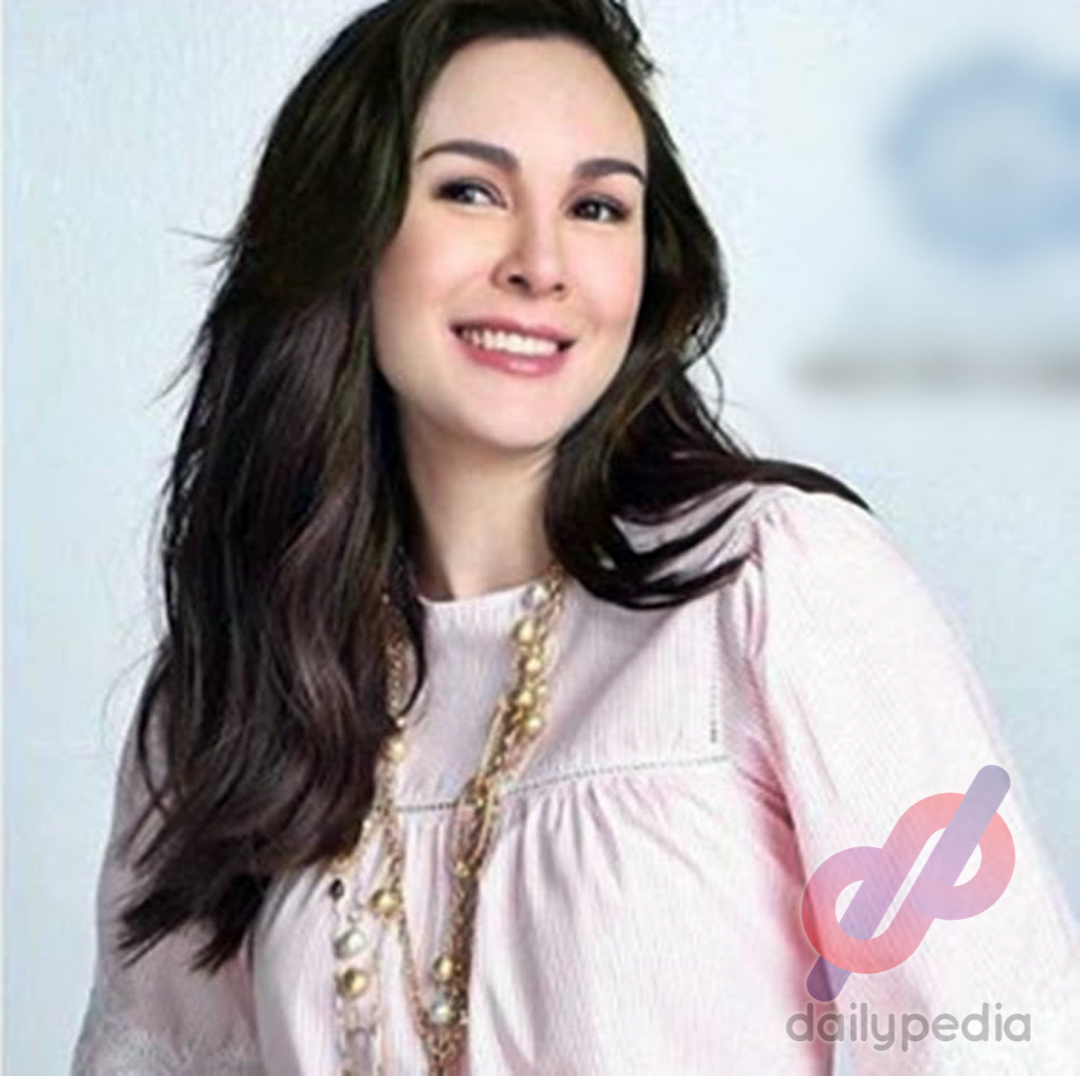 Ah…a Barretto. Wanna know what common denominator the Barrettos have? I bet you have something else in mind, but it's their being beautiful! The fact that La Greta stayed this beautiful even when she is already in her 50s makes us think, maybe she has pulled off some form of sorcery in the past! Enough of these jokes already and let's go back to what you first  thought Barrettos have as common denominator…they're all actors!
Lucy Torres-Gomez
This actress-turned-politician hot momma is another mestiza beauty that still makes other women envy her, even when she is already nearing 50. After trying her luck in showbusiness and making many men fall in love with her unfading beauty, she now serves a higher purpose: public service.
Ruffa Gutierrez
There is charm in Ruffa's being a consistent talakera, but she obviously gets more attention through her radiating beauty. Now 47, Gutierrez can still sport her looks and confidently pretend as if she is still a young woman in her 30s because she looks one anyway!
Sunshine Cruz
Sunshine can really be a, well…sunshine, through her mesmerizing beauty. And mind you, she is 44, which is a bit mind-boggling, knowing her ex-husband cheated on her in the past. That said, she certainly has the last laugh, as she now enjoys a sense of freedom she probably wasn't able to have before.
Did you think we missed someone else who should be on this list? Comment below to share what you think.