You really can't be too careful when posting anything on social media these days. You have to think before you click, as they say, as anything you post might attract unnecessary attention.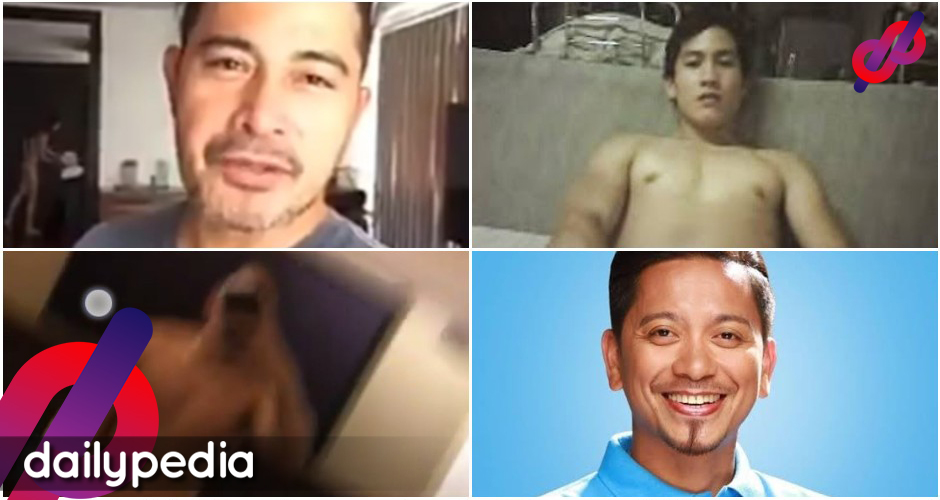 One accidental click could be a disaster for celebrities who regularly update their fans about their whereabouts, their projects, and even mundane stuff.
It happened several times, controversial photos unknowingly uploaded by a star, and keen fans who have the quickest hand to capture a screenshot, are immediately at work. Very often than not, the celebrity is the last one to know that their private moments are out. And while they may be able to delete it the fastest they can, the leaked photo or video had possibly reached the thousandth viewer before the celebrity was able to take it down, himself.
The following are those celebrities who unfortunately went through such a horrible experience:
Axel Torres
Torres admitted in one interview his realizations after suffering the consequences of his leaked video scandal, years ago. While he did not upload it himself, he was partly to blame for why it eventually reached the internet. "…huwag na lang talaga mag-video with other people na hindi mo naman talaga kilala…" he said, adding that technology these days can be too advanced that deleted videos or photos can still be retrieved. Torres' video scandal where he was seen masturbating went viral after his Pinoy Big Brother stint.
Ahron Villena
Villena explained in one of his interviews that the posting of his viral Instagram story was purely accidental. He said that he could not notice his private part was captured by the clip when it was the face he intended to show. The clip, he said, was meant to be saved in his phone gallery, but he ended up sharing it on his stories by mistake.
Cesar Montano
'90s action star Cesar Montano obviously did not plan to shock his viewers during an FB live greeting he made for a birthday celebrant, Barangay Kagawad. He intended to surprise only one person, but he ultimately made the whole internet go chaotic. A naked woman suddenly made a surprise appearance at his back when he was doing the greeting. Montano, himself, later revealed the mystery woman as his live-in partner, Maria Socorro.
Diego Loyzaga
Loyzaga fully explained his nude video, which he accidentally uploaded on his Instagram My Stories in 2018. In the said video clip, the young actor was butt-naked in a bath tab while his family was vacationing in Europe. In his defense, he said he was supposed to upload the clip he took when he accidentally uploaded it on Instagram instead.
Jhong Hilario
Netizens feasted on the It's Showtime host's private part in 2013, when he accidentally shared a photo of him relaxing on a bathtub while in Boracay for vacation. The actor was seemingly trying to share with his fans his hotel experience by taking snapshots of him and the place while using its amenities. However, it looked he didn't realize a peek of his private part was exposed in a set of photos he shared. He was able to delete it immediately, but of course, netizens were quicker.
Is there someone else you know who should be on this list? Care to share who they are in the comment section, will you?