Lovi Poe's surprising move to become a Kapamilya was a hot trending topic last week.
As some of her upcoming projects with her new home network are already out, the excitement now shifts to those projects, including the Philippine remake of the wildly popular Korean drama Flower of Evil.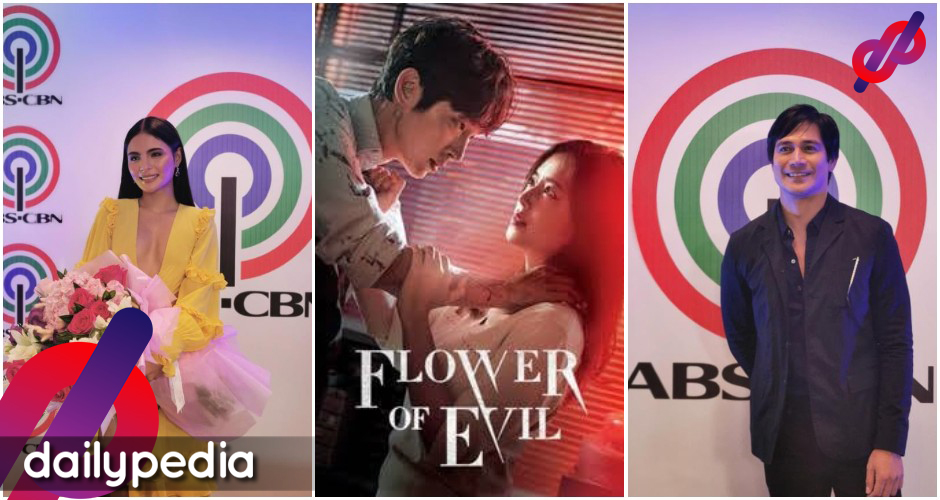 Here are what we know so far:
The original Korean drama starred popular Korean stars, Lee Jon-gi and Moon Chae-won. Lee previously appeared in hit Korean cable dramas, Criminal Minds, and Lawless Lawyer. On the other hand, Moon was on The Innocent Man, The Good Doctor (which was adapted as an American serial drama), Goodbye Mr. Black, and Criminal Minds.
Flower of Evil is a romance-thriller that follows the story of Baek Hee-sung (Lee), a psychopath who decided to hide his past and live a normal life. His wife, Ji-won, is a detective who does not know his husband's devious background. A series of unexplainable events led Ji-won to investigate his husband and thereby uncover his dark secrets.
While the series achieved high cable TV viewership in South Korea, its success overseas was undeniably bigger. The show is available to stream on Netflix, iQiYi, Viki, and Viu, not making its global reach unsurprising.
The Philippines will be the first country to produce a remake of the show. The announcement was made during the contract signing of the new Kapamilya, Lovi Poe. She will be co-starred by returning Kapamilya, Piolo Pascual. The hit Korean drama is poised to become the second post-ABS-CBN shutdown TV adaptation by Dreamscape Entertainment, which is currently doing the Philippine adaptation of the hit British series, Doctor Foster, whose Korean version, The World of the Married, aired on the Kapamilya Channel, last year.
Further details about the upcoming adaptation, including the cast, are yet to be released by Dreamscape Entertainment. Still, there are reports that Poe and Pascual are already gearing up for the show's 1st cycle of lock-in taping.
The show may finally hit the small screen in the 1st quarter of 2022, at the latest. That would be ample time for anyone who hasn't seen it yet, to binge-watch the sensational Korean drama on Netflix. But if you plan to see the upcoming adaptation without knowing the original story, then waiting would be okay.
That said, the excitement for this new Kapamilya series is mounting at a faster pace. I have friends who expressed intent to see the original Korean series very soon, which pretty much suggests the amount of anticipation the Dreamscape announcement made.