Despite her sadness and mourning, Facebook user Roxy Sibug encouraged everyone to take COVID-19 seriously as she lost her child, Luther, to the virus.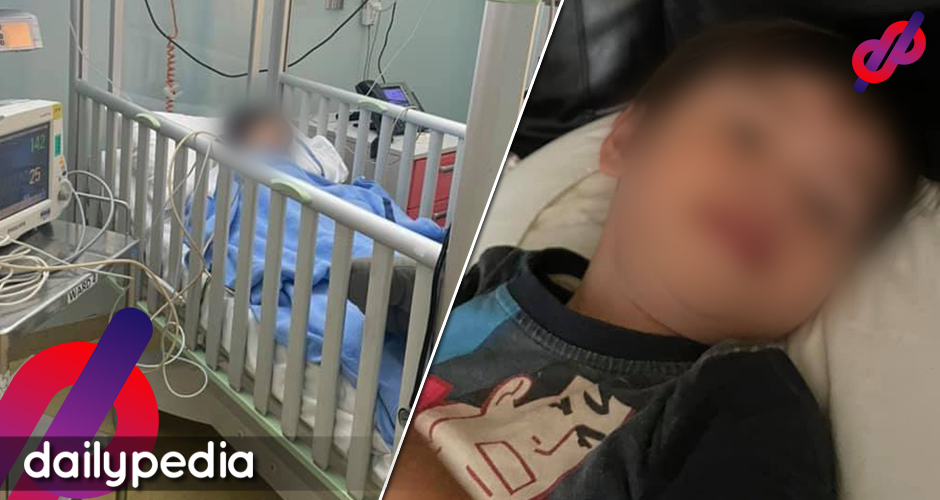 In her post, she noted that her son was healthy and rarely sick, but they lost him to the virus in just one instance.
According to her post, they noticed that Luther had developed a fever on July 31, so they opted to bring him to a clinic to get tested. His swab test turned out to be positive.
"Pinainom namin [siya] ng medicine for fever and vitamins lang. Nawala ang lagnat niya in two days," Roxy wrote.
But they immediately noticed that he grew weaker as his eyes started to swell.
"Dinala namin sa hospital pero wala naman problema at okay ang blood and urine niya [so] pinauwi kami. Pero lumalala [until] kinabukasan. Di siya nakakatulog ng maayos at namumutla na siya."
After telling the doctors that they'll do whatever it takes to find out what's wrong with their child, Luther started undergoing a series of tests. This is where they discovered that his heart became weaker after being affected by the COVID-19.
Luther was transferred to the Intensive Care Unit and Roxy was told to go home as she also tested positive for COVID-19. At this time, the child was already supported by tubes, and machines that should help his condition.
And within 24 hours since then, Roxy lost her son.
"Ano bang karumal dumal kong nagawa bakit kinuha niya samin ng bigla ang anak ko? Parusa bato o pagsubok? Gusto ko nalang mawala at sumama sa anak ko dahil siya lang ang nag-iisang meron ako," the grieving mother wrote.
Roxy's post has gone viral and reached more than 58,000 shares on Facebook.
According to a study made by World Health Organization (WHO), children under 18 years represent about 8.5% of the reported COVID-19 cases. While there have been relatively few deaths compared to other age groups, critical cases were reported.