"I'm in love with this young Kris Aquino," a Twitter user wrote as she shared an 8-second video of the actress during her youth.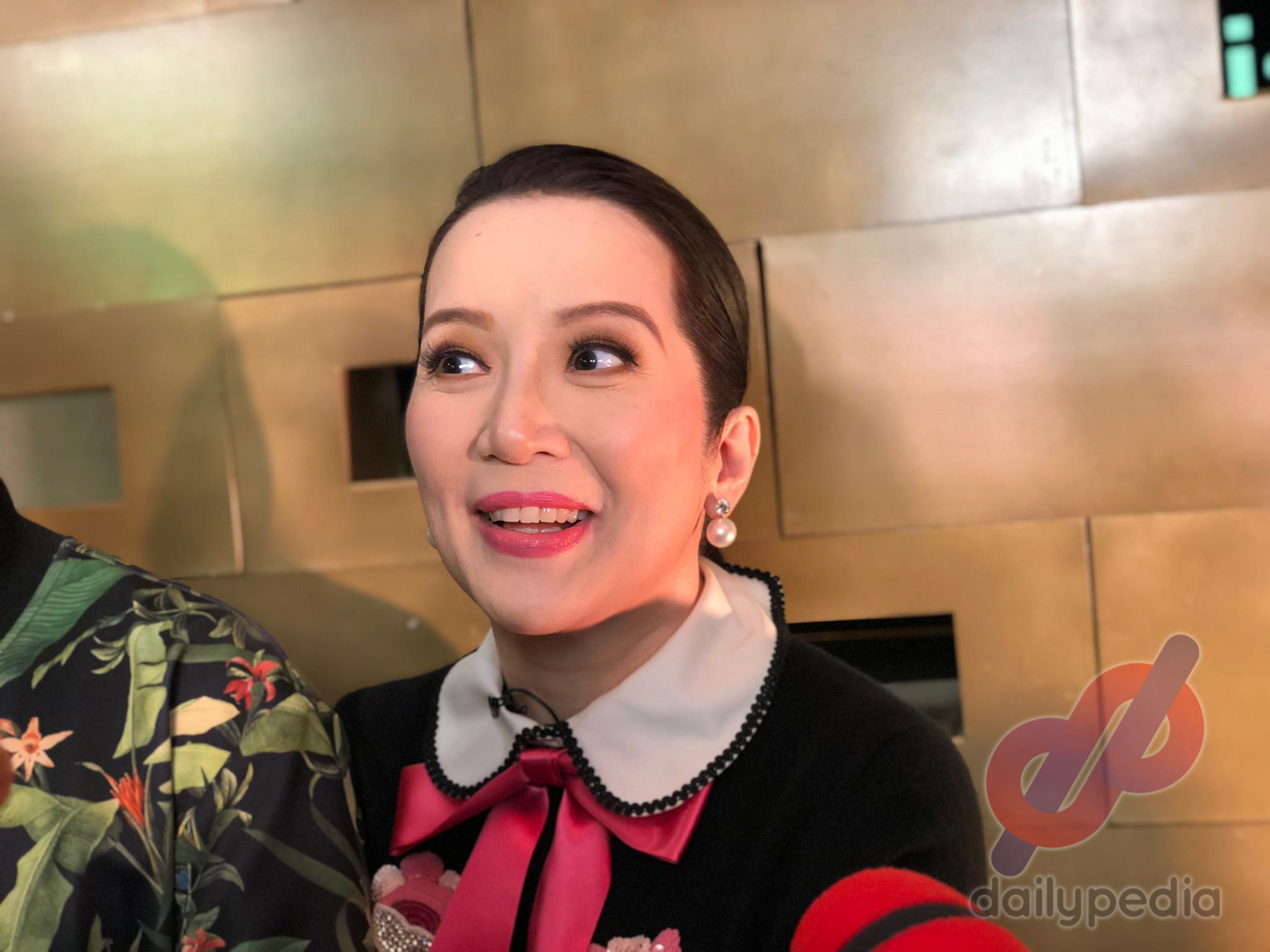 The netizen added that Kris Aquino is so pretty as she looks like she's someone that smells like a baby.
okay, i'm in love with this young kris aquino, ghad she's so pretty tila amoy baby johnson hahahahahaha pic.twitter.com/KaAFqPntna

— ًpotchi | ia. 11 months w trsr (@shhteumesure) July 14, 2021
There were thousands of recent tweets about Aquino as people reminisced her younger days. The trend started on TikTok as some users made videos that highlighted her beauty.
"no i don't have a type"

this young kris aquino: pic.twitter.com/isq9GbTsaK

— thalia (@thaliaperico) July 13, 2021
More photos, please!
Kris Aquino as a teen, I must say she's really pretty! @KrisAquinoWORLD pic.twitter.com/yvvgveqZzA

— Jeri (@DeFriendlyGhost) July 14, 2021
Bae Suzy? Someone pointed out the similarities between Aqunio's visuals back then with the Korean superstar.
why was kris aquino literally bae suzy pic.twitter.com/vF5x0GUgs5

— m ◡̈ (@byefuture) July 14, 2021
It turns out it's not the first time that the two's looks were compared to one another. A netizen reminisced when people thought that Suzy's wax figure looked like Aquino herself.
https://twitter.com/mellifluousuzy/status/1415153981223936001
She was also said to have looked like Miyawaki Sakura, a member of the Japanese girl group HKT48 and K-Pop group Iz*One.
https://twitter.com/Tamago_Wa_Kirei/status/1414940043513274372
Her supporters also joined in the trend and flexed that she was the first girl they "stanned."
Look at the first girl I stan! Look at Baby softie Kris Aquino pic.twitter.com/44f1yzdlUq

— St. Tina • (coco x fiona x billie) (@maggiesmaggic) July 14, 2021
Her old photo and a recent one were put side by side to show how she grew up.
Kris Aquino everyone!

does it ever just how fast
drive you the night
crazy changes pic.twitter.com/JjtoEdjk4A

— Kristina love. (@mspahina) July 14, 2021
On the other hand, a funny picture of the Colegio San Agustin 1988 yearbook resurfaced. It showed Kris Aquino, who was the associate editor of the campus newspaper.
A little anecdote about her was also written, but a line stood out to the netizens: "Her mouth definitely needs a zipper."
https://twitter.com/myeonhargreeves/status/1415285660412383236
Indeed the Queen of All Media, Aquino's beauty also went viral on Facebook.
A few years after she graduated from Ateneo de Manila University with a degree in English Literature, Aquino started her showbiz career by launching her own talk show, Kris, in 1996. In the next decade, she became the host of other shows such as Startalk, Today with Kris Aquino, The Buzz, Game KNB?, and Morning Girls with Kris and Korina.
She also appeared in notable movies like Mano Po, So… Happy Together, Feng Shui, and Sisterakas.
In 2018, she landed a role in the Hollywood film adaptation of the novel Crazy Rich Asians, where she played the role of Princess Intan.
She started producing her own content on her social media accounts in 2015, featuring vlogs, challenges, cooking, and travel videos.