The former top administrator of the U.S. Conference of Catholic Bishops, Monsignor Jeffrey Burrill, has resigned from the position after a Catholic media site revealed that he frequented gay bars and was active on queer dating app Grindr.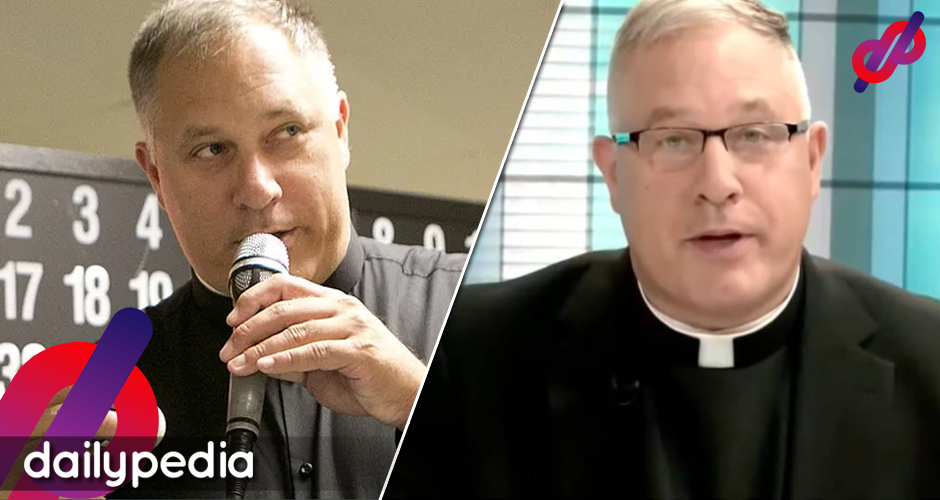 It was reported that Burrill's phone data was being tracked prior to his exposure.
According to The Washington Post, USCCB spokeswoman Chieko Noguchi said the resignation was solely Burrill's decision which was influenced following the publicity of his "improper behavior."
"However, to avoid becoming a distraction to the operations and ongoing work of the Conference, Monsignor has resigned effective immediately," USCCB president Archbishop José Gomez said in a statement.
"The Conference takes all allegations of misconduct seriously and will pursue all appropriate steps to address them," he added.
The Pillar, an online newsletter that updates the Catholic Church, first reported that it received data on Grindr users and had to check if they were authentic.
"A mobile device correlated to Burrill emitted app data signals from the location-based hookup app Grindr on a near-daily basis during parts of 2018, 2019, and 2020 — at both his USCCB office and his USCCB-owned residence, as well as during USCCB meetings and events in other cities," the Pillar said.
#BREAKING: Per memo from @ArchbishopGomez, Msgr. Jeffrey Burrill has resigned as General Secretary of the @USCCB. pic.twitter.com/Ci6bCrjA0P

— Christopher White (@cwwhite212) July 20, 2021
"The data obtained and analyzed by The Pillar conveys mobile app date signals during two 26-week periods, the first in 2018 and the second in 2019 and 2020. The data was obtained from a data vendor and authenticated by an independent data consulting firm contracted by The Pillar," it added.
The Pillar later discovered that app data "correlated" to Burrill's phone confirmed that he was a reliable presence at gay bars, even during travels for USCCB.
However, a spokeswoman for the app labeled the allegation as "homophobic," arguing that data from Grindr can't be accessed publicly.
"The alleged activities listed in that unattributed blog post are infeasible from a technical standpoint and incredibly unlikely to occur," she said late Tuesday in a statement. "There is absolutely no evidence supporting the allegations of improper data collection or usage related to the Grindr app as purported," she added.
"Anonymized" data recorded by apps that marketing companies buy could actually be used to reveal a user's gender and other valuable information.
Jennifer King, a privacy and data policy fellow at the Stanford University Institute for Human-Centered Artificial Intelligence, explained that no law disallows the selling of private data.
Burrill has yet to comment on the allegations.