Presidential spokesperson Harry Roque on Thursday, July 29, said that President Rodrigo Duterte was uninformed that the immigration personnel he claimed to have fired due to alleged corruption are still working for the government.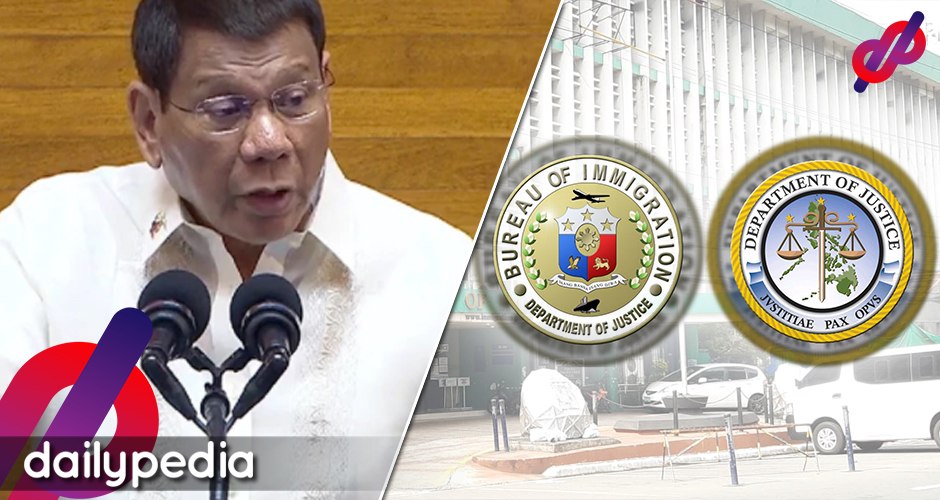 During his last State of the Nation Address on Monday, July 26, Duterte boasted that he removed immigration personnel associated with the "pastillas" scheme that allowed Chinese nationals to enter the Philippines for certain amounts
Justice Secretary Menardo Guevarra on Wednesday, July 28, said clearly that the personnel returned to their jobs.
"Siguro po, obvious ang sagot, hindi po siguro alam ni Presidente, hindi pa sila nasisisante. Ang alam lang niya, nasuspende," Roque said.
"Pero siguro po, ang epekto ng kaniyang mga binitawang salita, iyan po ay mandato sa DOJ, sa CID, gawin ninyo ang lahat para masisante iyan sa lalong mabilis na panahon. Hindi po katanggap-tanggap iyong ginawa nilang pastillas scheme; kinakailangan po talaga sibakin sila."
The pastillas scheme would give the Chinese the right to enter the country as tourists and later work for Philippine Offshore Gaming Operations (POGO) hubs. Immigration personnel and travel agencies would receive from them around P10,000 which is rolled like pastillas with bond papers.
"I have 'yung 'pastillas' sa ano, sa airport. There were 43 personnel involved. I fired them all. Talagang pinaalis ko sa gobyerno," Duterte said.
One of his main campaign promises was to stop corruption and the drug trade in six months.
His time in office, however, has been plagued with multiple allegations of corruption from one state agency to the next.
Few of those implicated have been put behind bars though.