People were left disgusted at singer Morissette Amon after it was confirmed that she'd be performing at President Rodrigo Duterte's final State of the Nation Address (SONA).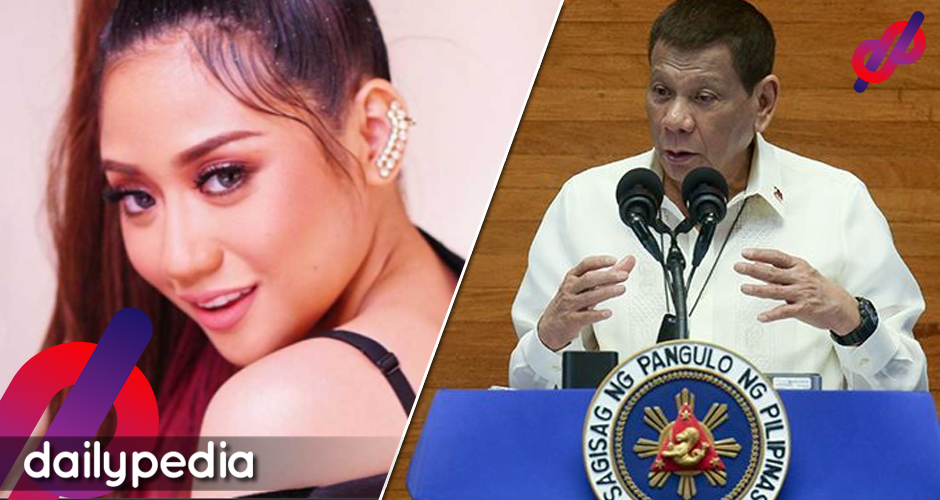 On Friday, the Presidential Communications Operations Office (PCOO) said Amon would sing the national anthem on Monday, July 26.
PCOO Secretary Martin Andanar stressed that the agency wants to make the event "memorable and significant to the Filipino people."
"RTVM director Danny Abad will direct the SONA, while PTV General Manager Kat de Castro and I have been overseeing the production this year as the SONA Committee Chairpersons. Design inspirations from Mindanao will be incorporated in delivering and focusing on the Duterte administration's heirloom legacies." Andanar said in a statement.
"Our national anthem will be sung by Morissette Amon," he added.
PTV General Manager Kat De Castro told reporters that the House of Representatives invited Amon, and she gladly accepted.
The announcement immediately made people look at Amon as a die-hard Duterte supporter (DDS), a label that has become repulsive and undesirable.
YUCK @itsmorissette KADIRI KA!!!! #DDSMorissetteAmon #Enabler #MorissetteAmon #DDS https://t.co/KaahKYmtd1

— κατασκοπεία (@SG_KYUBI) July 23, 2021
Morissette Amon nyo, DDS pala.

What a major cancel, guuurll. HAHAHAHAHA

— Asia's Kiti-kiti (@sggdefender) July 21, 2021
YUCKKKK DDS TALAGA SI MORISSETTE AMON.

KADIRI HAHAHA. BAYARAN NI DUTERTE AHAHAHAHHAAHHAHSSH

ANONG SI SARAH ANG DDS??

SHUTA MGA TANGA, MATAGAL NG SI MORISSETTE AMON ANG DDS.

MGA HANGAL WAHAHAHHA https://t.co/oHPz6zhWqh

— Drave (@Drave36599229) July 21, 2021
Netizens were relentless in bashing the singer with daddy issues.
Maka strain eh alam natin lahat na si Morissette Amon DDS ang Strain Amon. bwahaha nag lipsync nalang kasi baka marinig na naman ang piyok ng tensionada hahaha pic.twitter.com/lynowEdQq9

— Brown Monkey (@Mrbrwnmnky) July 21, 2021
Amon hasn't seen success in a while, which could be why she accepted the invitation to perform.
SANA I-WHISTLE NIYA BUONG LUPANG HINIRANG SA SONA, KUNG KAYA NIYA HAHAHA

GOOD LUCK DDS MORISSETTE AMON WHAAHHAHA

— Drave (@Drave36599229) July 21, 2021
The bashing started when she liked a tweet saying that it has been rumored that she'll be performing at the event.
Spread the news na DDS si Morissette Amon. Big yuck to her!

— Miss Lao (@iamexpositolao) July 21, 2021
Yung DDS pala si Morissette Amon bwahahahahaha Patay Gutom. Kaya pala walang pa speech sa ASAP at ng TV5 nalang ang idolet mong uhaw na uhaw sa ganap. KARMA! bwahahahahaha pic.twitter.com/lynowEdQq9

— Brown Monkey (@Mrbrwnmnky) July 21, 2021
The PCOO will set up a virtual live screening at the Malacañang for diplomats and other officials.
"Given that the COVID-19 pandemic has to be taken into consideration in undertaking an important event, such as this year's Sona, more or less 400 physical attendees with negative COVID-19 tests will be allowed at the Batasang Pambansa's Batasan Hall," Andanar stated.