After she claimed to have found a dead mouse inside an already empty mineral water container, a woman alerted the internet.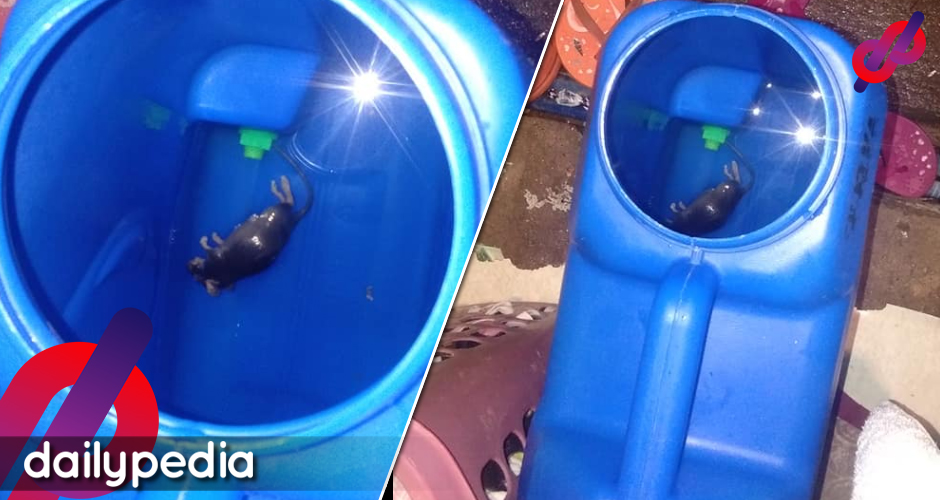 In her Facebook post, Pakig Shyam told people how they have been drinking water from the container for a few days only to find a dead mouse inside after they've nearly finished it.
"Dios ko Lord. ilang araw na namin [iniinom] yan. Kung kailan malapit na maubos, saka namin nakita may daga sa loob. Sobrang sama na ng lasa ng tubig," she wrote while uploading three photos of the inside of the container.
She said that they just discovered it as they got water to drink after having a meal and when she opened the container to inspect why the water tasted so awful, she saw the dead mice.
"Naisuka ko lahat nang kinain ko."
The netizen also mentioned how she got worried about her kids as they've discovered a cockroach before, and now a mice.
"Always check [yung] loob ng container kung malinis ba ang dinidiliver na tubig sa inyo," the mother reminded everyone.
While other people said that they should file a complaint to the water station providing for them, others questioned how the mice got inside the container.
"Try niyo po mag-linis ng bahay. Imposible naman po sa water station manggaling ang daga," a Facebook user commented.
Another agreed and replied, "Tama po. Kapabayaan nila sa bahay ay sa water station ang sisi."
"Imposible yan. Saradong sarado ang container. Sealed pa. Sa water station, pag hinawakan na ang container niyo, [bububksan] sabay linis. The nalalgyan ng filtered water at isasara mabuti with seal. Pwera nalang kung sinadya yan," commented a certain Edy Tha.
A netizen also pointed out how the mouse's hair should've fallen off its body if it was already dead in the container for a few days. A bad odor should have been noticed coming from the item.
"Nung unang inom niyo pa lang nalasanan niyo na pala, bat di niyo pa tinignan? Maaamoy niyo agad yang daga kung patay na. Nasa tubig man or wala. Wala pang isang araw may sakit na kayo kung tunay ngang nainom niyo yan."
Others agreed with the sentiment and said that the mouse didn't look like it died days prior to when the photos were taken.
Pakig Shyam has now made private or deleted her post about her claims.