Encantadia creator Suzette Doctolero and director Mark Reyes poked fun at one of the many posts blaming actor Aljur Abrenica for "ruining" Encantadia in 2017.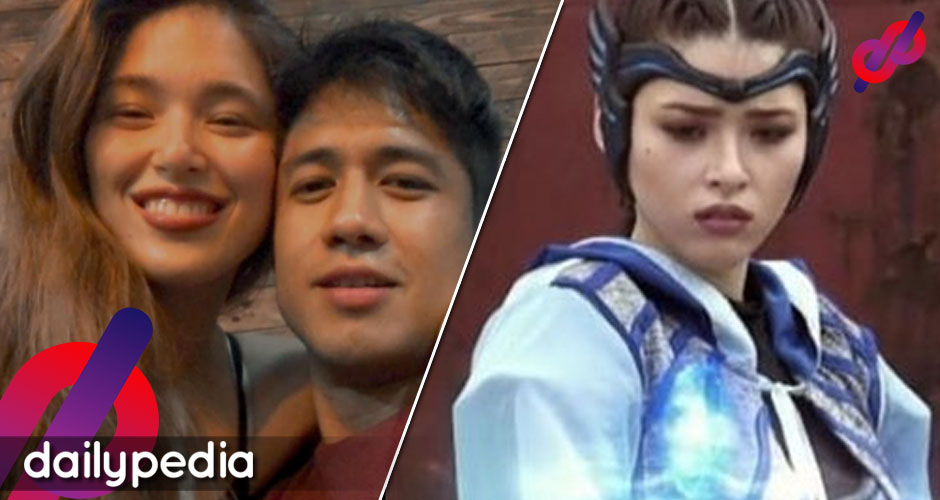 On her Facebook account, Doctolero shared a post by user Zander Sotto Muallam cursing Abrenica and said that he was the reason why the character of Amihan – played by supposedly now ex-wife, Kylie Padilla – was suddenly killed off the story. The character's death was the cause of a sudden plot twist to the whole story.
"Tawang tawa lang ako sa post," Doctolero wrote as she tagged Reyes, who was the director of Encantadia. While other people laughed at the netizen's sentiment, he replied a photo containing the words "no comment."
Muallam wasn't the only one seemingly annoyed with Amihan's death.
Twitter users also shared the same opinion as some of them are fans of Padilla and have adored her portrayal of the main character.
I'm a fan of Kylie and loved her as Amihan. Then this happened… what the freaking fudge Aljur!!! https://t.co/UOpcejGG1D

— kezaya (@dbvelacutie) July 10, 2021
Others were even rooting for Ybrahim (played by Ruru Madrid) and Amihan to end up together.
we could've had ybrahim and amihan endgame if it weren't for aljur bida bida,, my 2016-2017 ass is fuming rn

— 🍓ًliz (@plncrd) July 8, 2021
It turns out the common enemy in Encantadia was not Hagorn; it's Aljur.
It's not Hagorn who ruined Amihan's life in Encantadia, it's Aljur.

— Anfernee Earl Obial Pelones (@anferneemcvey99) July 8, 2021
On a more emotional note, a netizen expressed her disappointment as she stated that Padilla sacrificed her work back then only to have Aljur allegedly cheat on her a few years later.
It's not Hagorn who ruined Amihan's life in Encantadia, it's Aljur.

— Anfernee Earl Obial Pelones (@anferneemcvey99) July 8, 2021
In 2017, it was rumored that Padilla got pregnant with Aljur's child, which became the main reason why she had to leave Encantadia. She then gave birth to their child on August 4, 2017.
Encantadiks swore never to forget how Amihan had to die because of Aljur.
The fact that Amihan d worded on Encantadia because of Aljur, we ain't gonna forget that lol

— Erika⁷ (@Erika__Laiza) July 9, 2021
On the other hand, a netizen chose to be hopeful and encouraged Padilla to move on and reclaim her role as Amihan for Encantadia Season 2.
"Amihan and Ybrahim deserve better."
Now Kylie can move on from the toxic man that is Aljur and start filming encatadia's season 2.

Amihan and Ybrahim deserves better.

PS. ang gago ni Robin. https://t.co/OeYzHQhJX2

— ••• PNTMs ✪ (@PNTMss) July 8, 2021
Doctolero addressed the requests for a continuation of Encantadia and said that while they can't film it during the pandemic, Amihan will still be one of the characters if ever it pushes through.
"Hindi kayang i-shoot yun ngayong pandemic. I don't know if magagawa now or next year. Yes, if ever, kasama pa rin si Amihan."
After Robin Padilla decided to publicize his daughter's alleged split from her husband, Kylie asked for respect for not just both of them, but for their children.
"Every family goes through a lot of challenges, and sometimes we think that it is only the couple that goes through the ordeal. We forget the kids and people that are involved. In the past months, our family has gone through the process of recovering, healing, and moving on," said Padilla in a statement to GMA News.
"All we need right now is respect—first and foremost on the decisions we have made as a family and respect for each and every member of our family—to Aljur who is the father of my two wonderful boys, most especially to Alas and Axl who are at this point very fragile, and to our families from both sides who have guided us along the way."
She added that she and Aljur are working on co-parenting the kids and hope that both of them will become better people through the current situation.