A father lashed out at the Philippine government after his son felt discriminated against while eating out due to confusing COVID-19 health restrictions.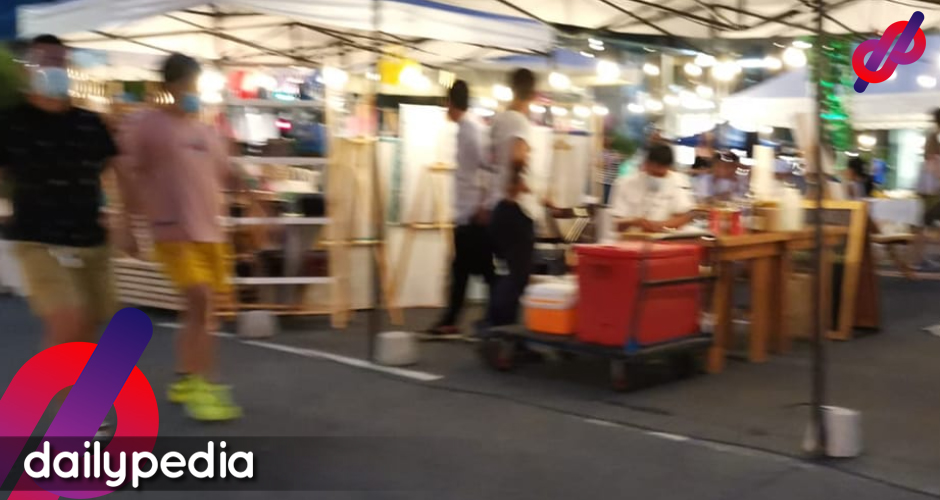 Rick Trinidad brought his 8-year old son Logan out to Bonifacio Global City so they can eat outside together for the first time in one and a half years which was exciting because it was "something normal for a change."
High street and 5th street didn't allow kids in so they went to a place where tables were available. Everything was going great until a security guard told them that children may only sit but not eat.
"After 10 minutes a guard comes along and tells us that kids are not allowed to eat in the area. He said he can sit down but not eat. I told him we already ordered and where are there tables that allow kids." Rick wrote on Facebook.
He and Logan decided to comply and wait for their order a distance from the place.
"He promptly said, we can take out the food and eat outside of the dining area which was the curb three feet away. We knew that the guard was only following orders so we didn't argue anymore," he added.
All of a sudden Logan started becoming noticeably quiet.
"We moved to the curb waiting for our food and he started to cry and didn't want to talk about it and just wanted to go home. He felt discriminated."
The sight of his son crying because of unintentional discrimination broke Rick's heart. Logan told him that he never wants to visit BGC again.
"It was heart-wrenching to see my son deal with being turned away in one area but allowed 6 feet away in the curb. I don't understand it either. We ate our dinner quickly and went home. Logan was quiet the entire time and was still sad. His only words to us were 'I don't want to go back to BGC.'"
Rick called out the government for having yet to clear up any misconceptions about health protocols related to the health crisis.
"What is happening to our country. Is this how we treat our youth? They have gone through so much staying home for 18 months, losing that time to be with kids their own age, see extended family and just be a kid. Where is the communication from the national govt to the LGUs? A store keeper told me they don't allow kids cause the LGU is waiting for letter formalizing the new ordinance."
The Inter-Agency Task Force for the Management of Emerging Infectious Diseases (IATF) last Friday said children aged five and above are not allowed to enter shopping malls but can go to parks, playgrounds, outdoor tourist sites, outdoor non-contact sports courts, and al fresco dining with guardians.