Music's immense capacity to move and inspire people has long been established. Songs often reflect their listeners' journey, and oftentimes, affect in a way no storyteller can ever do.
As far as OPM goes, many compelling tracks take the challenge of becoming a hugot anthem to another level. Some of them ultimately become our go-to song whenever we feel lonely, discouraged, or even in pain.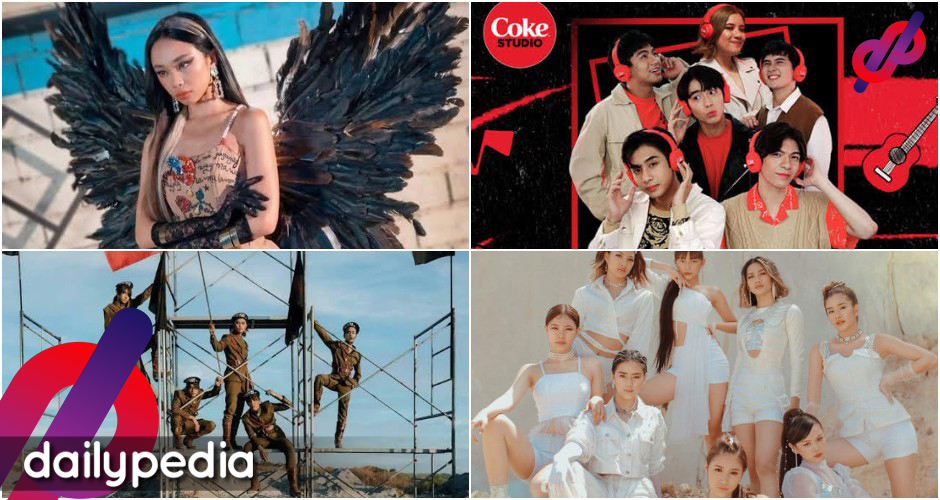 Head now to Spotify or any of your favorite music streaming apps, and look for these new OPM tracks we think may remind you that you are strong and loved–and that you are 'important' regardless of the circumstances in your life that make you feel you are not.
Ako Muna by Lance Busa.
A cover of Yeng Constantino's 2018 hugot song, Ako Muna may be the most empowering song about self-care that came in the last three years. Lance Busa's version tweaked Constantino's original take by slowing the tempo a little bit and adding an extra layer of emotions on some of the crucial runs.
"Paano ako magmamahal kung di ko kayang mahalin ako?" asks the song which reminds its listeners that sometimes, we need to be alone to know ourselves and to find no reasons to blame others for our loneliness. 
Yeng must have recognized her self-worth when she penned the words of this song.
Ako Naman Muna by Angela Ken.
It's but normal to feel worthless these days, but don't be. 
Angela Ken's debut single wants you to remember that while toxicity is all around us, there are ways to distance ourselves from it.
"Huwag papalamon sa lungkot. Huwag hahayaang malugmok ang puso mo…tandaan mong sapat ka," it says. 
Yeah right, don't let what others say make you miss your worth. You may be a mess and weak sometimes, but you are important. And until you decide to become happy, you will always feel as if you're not enough. Maybe it's time to say 'ako naman muna', huh?
Born to Win by BINi.
Probably the best new song about maturity, Born to Win imparts how experiences make you the better version of yourself.
''It will take you a few dead-ends, to finally understand. You got to push harder, the failures will make you strong," it notes, attesting to everyone's strength to improve from mistakes and to find strength in their misfortunes and tragedies.
Di Kawalan by Maymay Entrata.
''Wag na 'wag ka nang papayag na masaktan, 'wag na 'wag ka nang papayag na malamangan…" reminds the new Maymay Entrata song. 
Does it sound like a perfect anthem for anyone taking on the role of a martyr in a relationship, ayt? 
Aside from being an emerging dance anthem, this track is saying something about how we should not forget our self-worth when in a relationship. A relationship that does not make you feel important should not be kept, so preach Maymay, preach.
The Light by BGYO.
You may want to dance like no one is watching with BGYO's The Light. 
This track may be upbeat and filled with electropop elements, but its lyrics don't just empower your moves; they energize your soul too.
"Kumapit ka lamang at 'wag na 'wag kang bibitaw. Sa hamon ng buhay, paniniwala mo ang isigaw," it says. 
A very encouraging line for the hopeless, but that could also be a good reminder for every voter heading to the polling precincts next year. 
Yeah right, go vote and "follow the light…"
Runnin' by BGYO and Keiko Necessario.
It sounds like the perfect mental health awareness campaign song. Anybody should listen to and play on repeat right now. 
The song recounts our gloomy and depressing moments first, reminding us that happiness is a choice and that we can easily shrug off our bad moments by deciding to move forward.
"Bumitaw, sumigaw…tara na't lumundag, tumayo sa pagkadapa, iwanan na ang pangamba and just jeep runnin…" it says. 
Of course, the fact that this track is by one of today's most popular P-Pop acts makes it even more appealing to young listeners, who are arguably more prone to depression.
Tibay 'Yan by Alamat and Inigo Pascual.
The most important takeaway from this fresh P-Pop track must be that everybody is original in his own right, and must stop seeing their worth by comparing themselves to others.
"Lagi mong tatandaan walang sapat na dahilan upang tumigil ka sa iyong inaasam," reminds the song, which also pleads to its listeners to never mind all the negative comments from others.
What? by SB19.
This powerful track from the no-doubt hottest P-Pop act today shares a compelling story about rising from one's tragedies. It's a perfect reminder for everyone who is easily discouraged by failures and misfortunes.
"Mahiwaga, bawat nakasarang bintana sa'kin dati, lahat ngayo'y nagbubukas. Daming sakuna, 'di ko ininda. Andito na ako sa wakas," one of its powerful verses, shares, which affirms that everybody gets his moment to shine; so hang on there, buddy.
Other than the aforementioned tracks, there surely are a bunch of others that you must be playing on loop right now. We would love to see you share them in the comment section.