People who are working from home are having sex, naps, alcohol, and watching a lot of content including porn.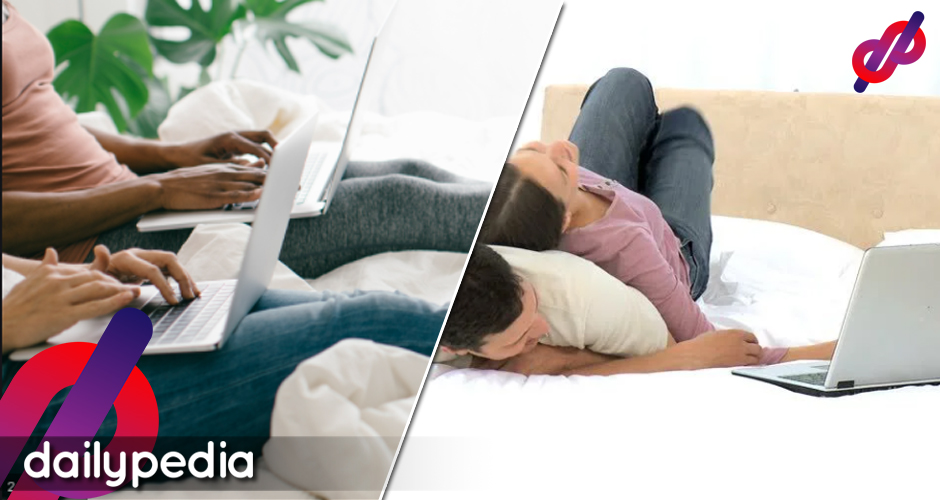 A Nielsen Corporation study found that in the United States, "Alcohol sales were up 55% in the week ending March 21," with tequila, gin, and pre-mixed cocktails surging 75% compared to the same month in two years ago. Wine sales were up 66%, beer sales 42%, and alcohol sold online surged 243% from last year in the same time.
In states where marijuana is legal, the sales of the controversial drug had astronomical numbers. In Illinois alone, dispensaries were able to sell $36 million worth of marijuana last March. California also saw a similar figure.
Well-known porn site, PornHub, meanwhile had around 120 million viewers a day and saw its traffic go up by 11.6%.
NBC News said that Americans could possible come out of 2020 less healthy.
Many Americans may find their bodies flabbier and less healthy when they finally emerge from the Great Quarantine of 2020."
Bloomberg also noted that more Americans have stopped their healthy eating habits as they rely more on ready-made food.
"They are loading up on-shelf-stable items from canned meat and soup to pretzels and Kraft Macaroni & Cheese, as they comply with orders to stay home."
The most common were comfort foods such as potato chips, Oreos, spam, burgers, pretzels among others.
Aside from pornography, Nielsen found that Americans watched 156.1 billion minutes of online content, almost twice as much as last year. 30% of steaming was on Netflix and a lot of people were binge-watching the Tiger King documentary.
Another study conducted by e-conolight found some interesting results as well. The study says people who are working from home have been engaging in sex shopping online, and taking more naps. Aside from that, 76% spend over four hours working while 40% avoid the computer in the same duration.
Unfortunately, not all have had the luxury of staying comfortable in quarantine. Around 80 million have already filed for unemployment benefits.
But not all hope is lost just yet. After the "Spanish Flu" concluded, the world saw new technological innovations and society kept on advancing.
The United States is still one of the most impacted countries by the worldwide pandemic. Nearly 600,000 have died after getting infected with the coronavirus while its politicians still argue whether or not vaccinated people should continue wearing masks.