The Department of Education (DepEd) has been called out once again, this time about an assignment that requires students to prove traditional beliefs of indigenous communities wrong.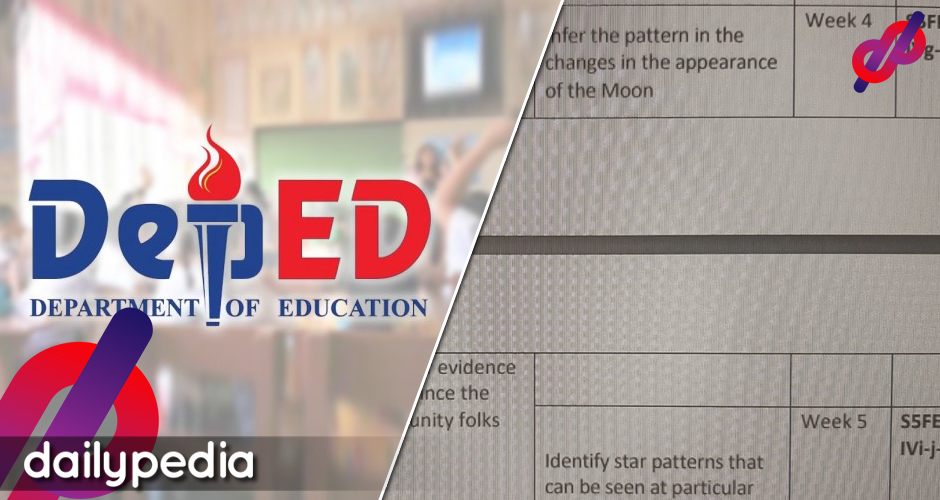 Rogel Sese of Ateneo de Davao shared an objective for fifth Grade students created by the DepEd. The goal wants students to "debug local myths and folklore about the moon and the stars by presenting pieces of evidence to convince the community folks," which Rogel considers "very problematic and non-inclusive."
Rogel understands what the objective means, but he thinks influencing traditional Filipino knowledge is wrong.
"Science attempts to explain the universe around us based on empirical evidence. However, it should not be done at the expense of erasing the traditional knowledge and culture of our indigenous communities." he wrote on Facebook.
He explained that in ethnoastronomy, a branch of astronomy focused on the astronomical beliefs and practices of specific cultures, science is taught but old knowledge about the stars is taken into account and "preserved for posterity."
What DepEd is trying to do is completely wrong, according to Rogel.
"Debugging" local myths and folklore and "convincing" the community folks that their understanding is wrong further marginalizes and relegates indigenous communities as "backward" and should not be perpetuated," he said.
Science has arguably all the answers but that doesn't mean disregarding traditional teachings is correct.
"As scientists, we should be inclusive and sensitive about this to help preserve our own Filipino culture and identity, while teaching the science behind it as well."
He said science and traditional knowledge can be taught at the same time without canceling the other.
"It's a balance that should be held in great care to ensure harmony. At the end of the day, these two ideas are not diametrically opposite, but are actually working together towards the same goal of increasing humanity's overall body of knowledge for the greater good of everyone."