Tennis player turned actor Iyo Canlas is looking to inspire more people with his story of coming back from a tragic accident to leading his school to the UAAP finals.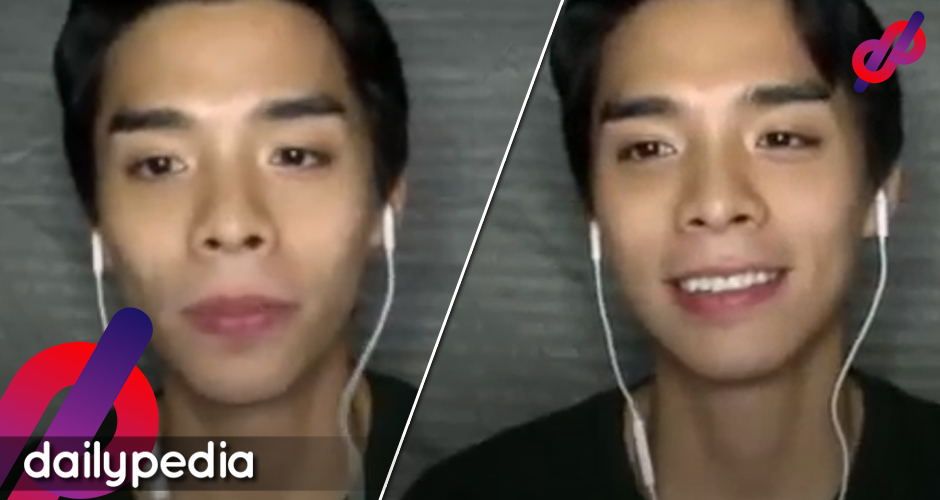 In an interview with LionhearTV, Iyo said he was basically a vegetable following the car crash that left him with a number of injuries, including a sliced tongue.
"Naging gulay ako 'nun, as in wheelchair and everything. And after three long years of nursing my health back together, nakalaro ako ulit ng tennis," he said.
The unfortunate incident happened in 2016 where he and his driver were in a Mitsubishi Montero that somehow crashed into the rear of an 18-wheeler truck.
Iyo woke up not knowing what had just happened but shortly saw blood everywhere. He was in a state of shock but luckily was rushed to St. Luke's Medical Center in Quezon City, Things could've gone badly had he not stayed awake en route to the medical facility.
But in early 2019, he led Ateneo de Manila to the tennis finals of the University Athletic Association of the Philippines (UAAP), the first time the university has been there in over 17 years.
ABS-CBN also shared his story which gave Iyo opportunities to share it with people.
"From that article, may talent manager nakadiscover saakin."
After doing motivational speaking, he realized that he wants to tell more stories which also led him to his acting career.
"I really want to be able to tell more stories which is why I fell in love with acting as well."
However, sharing his story wasn't so easy. He did not like people knowing that he was weak and incapable of doing just about anything.
"Hindi ko siya kwinento sa mga tao kasi parang ayaw kong makita ako as that boy na naaksidente,
"Nung time nayun hindi ko alam kung saan ako papatungo, kung makakalakad pa ba ako. Naaawa rin ako sa sarili ko kaya hindi ko siya kwinento." 
Just inspiring one person is already be enough for Iyo and he hopes to touch many more.
"This is a story worth telling kasi if I get to inspire at least one person, feel ko that would be enough for me already."
The recovery phase was truly a trying time, but he wasn't content ending his tennis career like that so he did everything to "bounce back."
"I really love the sport, but more than that siguro it was really just  to be able to improve myself and hindi ko din kasi matanggap nun na ganun ganun lang din yung magiging end ng career ko sa tennis,
"I wanted to prove to myself na kaya ko pa rin despite what had happened. Just to really fight back, bounce back."
When asked what his plans are for the rest of the year, Iyo said he is excited to showcase his acting skills in several upcoming projects.
"Personal plans ko would really be to venture into acting. Hopefully, I have a few more projects coming up. I'm really excited for those kasi iba't ibang Iyo Canlas ang makikita niyo sa mga next projects ko."
And just like everyone else, he is hoping the pandemic will end soon.