Quezon City is already dethroned by Davao City as the city with the most number of new COVID-19 cases.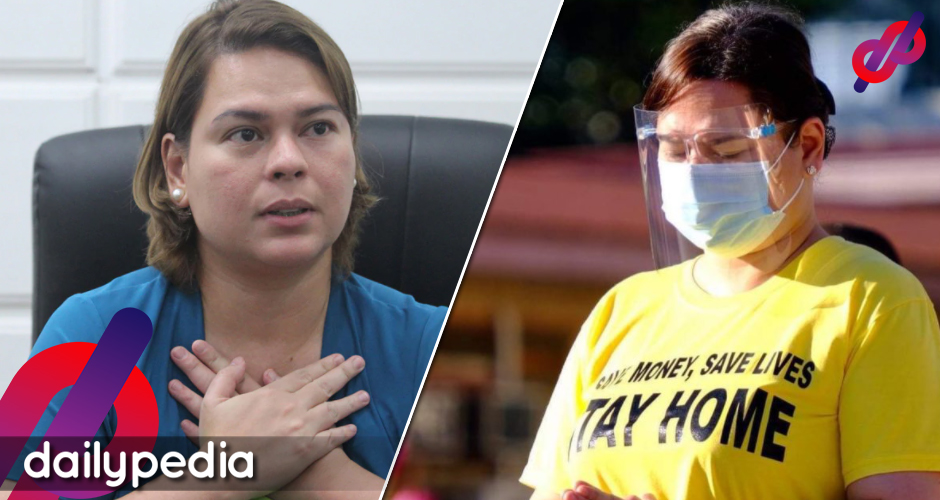 According to OCTA Research fellow Dr. Guido David on Tuesday, June 8, Davao City is recording 213 cases per day, only six more than Quezon City.
"Today [June 8], nalagpasan na ng Davao City yung Quezon City. Sa seven-day average, yung average ng Davao City 213 cases per day, sa Quezon City 207. So yung Davao na ang may pinakamaraming average number of cases per day," he said in an interview with GMA.
The OCTA Research Group predicted on Monday that this would happen "before next week."
David however doesn't have an answer as to why cases were increasing in Mayor Sara Duterte's Davao City.
"Pero alam natin na nagkakaroon ng pagtaas sa Mindanao most likely dahil yung mga border controls natin minsan may nakakalusot na travelers, or mga ROF na may dalang mga virus," he said.
General Santos City, Koronadal City, and Cotabato City meanwhile are considered "areas of concern" as the cities are experiencing a spike in newly recorded cases as well. In Western Visayas, Bacolod City, Iloilo City, and Dumaguete City share a similar level of concern.
David underlined the need for vaccination prioritization which includes "high-risk areas" outside of Metro Manila—a proposal by OCTA.
"Hindi naman nakalimutan yung ibang high-risk areas at mga hotspot na nag-eemerge kasi kailangan naman talaga mabakunahan natin yung mga priority groups dun yung mga health care workers, seniors, maybe even mga A3. So talagang kasama din sa prioritization itong mga emerging high-risk areas na ito."
He also highlighted that the Philippines must achieve "population protection" before 2022 comes and to do that, the country needs to administer 30-40 million doses of vaccine.
"We're targeting 40-50 percent of the population in high-risk areas. In NCR (National Capital Region), this is still a moderate high-risk area which means there's always the threat of a surge na mangyari dito sa NCR kaya hindi pa rin naman natin kinakalimutan yung NCR.
"Because these are epicenters ibig sabihin kapag nagkaroon ng surge sa NCR usually nagkakaroon ng ripple effect, nagkakaroon din ng surge sa other regions. Cebu City and Davao City these are metropolitan areas na talagang centers of the pandemic kaya priority pa rin sila.
"Once we contain virus in the NCR and other COVID-19 epicenters, such as Davao City, Calabarzon, and Central Visayas then there will also be no secondary outbreaks in other regions," he said.
Duterte critics were all over social media upon hearing about the news, and they had fun doing it.
Some say the Dutertes is a clan the country can no longer afford to trust. The President himself allowed the strain to enter the country while his daughter is governing the city that averages the most number of cases a day.
Rodrigo is the president and his actions caused the pandemic to easily enter and spread in the country.

Sara is mayor of Davao and it now has the highest daily COVID-19 case count.

Seems to me that all those claims about the Dutertes being good leaders are nothing but hype.

— Viktor vonGerdenheim (@ViktorvonGerden) June 8, 2021
If Sara can't take care of Davao, what makes her so qualified to run a country?
Davao kasi is the model city. So in everything, they should have the highest! Lol

Seriously, city palang tong hawak nya palpak na. Voters should think 10x if this is the kind of president they want. If yes, kaawa awang Pilipinas!

— Belle (@EddieBelly81) June 8, 2021
Imagine Sara Duterte can't handle sa situation in Davao City tapos ipapahawak niyo buong Pilipinas ! Nasan ang Utak don ???? . #WeDecide #Halalan2022 #Phvote

— FAFA VINZ (@abadvince2020) June 8, 2021
patatalo ba davao? no! why? becoz they have the beast president in da solar system😂

— hin-DUT (@jang_jang1882) June 8, 2021
https://twitter.com/tinzSantos/status/1402072963369734147?s=20
busy daw mayor nila sa pagiging bobong tanga na puro pamumulitika lang ang inatupag hahahahaha

— neekleback at it again (@neekleback) June 8, 2021
Is Sara no different from her father? Such question the Netizens asked, but they seem to have their answer.
Ayan ang gustong ipagpatuloy ng anak na basagulera. Ang kapalpakan ng kanyang ama.

— Randy Artates (@deeR4ever) June 8, 2021
Andaming excuses! Baka kasama ka sa pasaway. Magsama kayo ng Mayor ng Davao City na barubal at incompetent.

The issue is DAVAO CITY IS COVID CAPITAL NOW. The problem is #DutertePalpak ruled the city for decades so wala iba masisi.

Covid just exposed the fraud in Davao City! 🤡

— daemon94 (@daem0n94) June 8, 2021
https://twitter.com/FactUpo/status/1402235131784437764?s=20