After battling stage 4 colon cancer, Zion Aquino has passed away on May 20.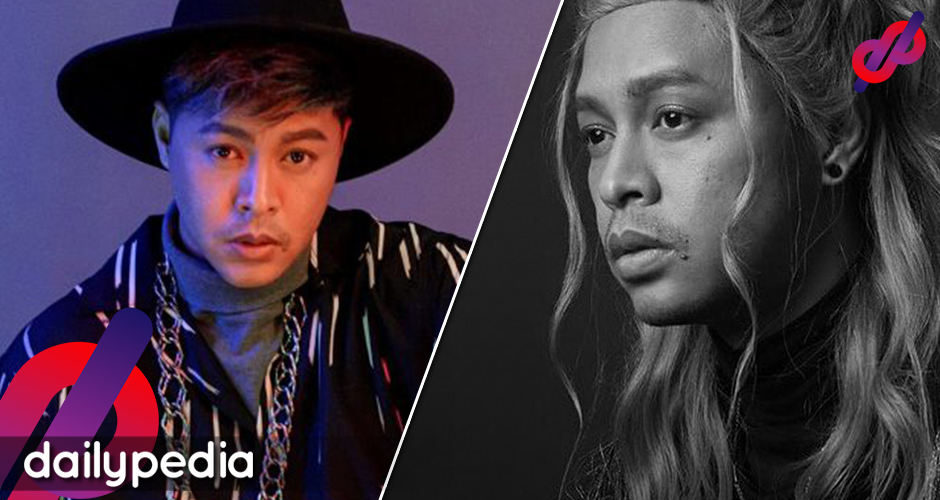 "To family, friends, and supporters of Zion, we extend our deepest and sincerest condolences. May our Lord bring you peace and comfort in this difficult time. Prayers from all of us at Cornerstone Entertainment," Cornerstone wrote on their Facebook post announcing the singer's death.
Before his passing RAWR Nation had the chance to talk to the multi-awarded singer-songwriter about his journey after finding out that he has cancer.
Zion shared that he found out that he is sick back in 2012, just as when his extended family in Manila was on their way to Canada.
"During 2012, when I first heard about it, siyempre trying to be strong. Ako kasi very independent, even lahat ng trips ko sa doctor, ako lang mag-isa. So during the time when I discovered, I have an extended family here in Manila, palipad silang lahat papunta ng Canada. Nasa loob sila ng eroplano. Tapos ako naghihintay sa doctor. Nung pa-alis na yung eroplano, dun nalaman na I have cancer nga," he narrated.
His best friend was the first one that knew about the news but it didn't take long for him to realize that he had to be strong.
"Tinawagan ko yung bestfriend ko, I cried. Tapos after five minutes, alam mo yung parang nag snap ka lang? Na realize ko na, wait a minute, bakit ba ko umiiyak? Pwede ko namang labanan 'to."
So who was the person that kept him motivated and gave him the strength to take on the difficult battle ahead? His mom.
Zion's mom has suffered three deaths in the previous year, so he realized that he had to be strong for the woman who mattered most. He tried to function as normally as he could to the point that he would go to out-of-town events right after his doctor's appointments.
"The previous year, my dad died, her mom died, and then the dog that I have her to make her happy – also died. So parang three deaths sa kanya. So parang na-realize ko, I have to be very strong for my mom.
"I realized, kaylangan talaga natin lumaban eh. Whatever it is that's in front of us, we just really have to face it. The reality is, life is hard. It's never gonna be easy. It's always kung pano mo iti-take yung challenge."
This singer-songwriter also had his downtime with music as two years before he found out that he has cancer, he decided to quit singing. He shared that he heard God telling him to give up his career in music, and even though he never exactly knew the reason why, he followed him.
"When I quit in 2010, sabi ko parang wala namang purpose yung music sa buhay ko. Parang masyadong selfish lang. Self gratification. It's not fulfilling anything in my heart."
Zion worked and fell in love with the advertising industry. But when he had cancer, his musician friends were the first ones to offer him help.
"When I got diagnosed with cancer, it was a group of musician friends who approached me. Sabi ni Yeng (Constantino) sakin, 'Kuya, gawa kaming fund raiser para makatulong sa'yo.' Siyempre ma-pride ako nun eh and I was kinda' doing well that time. [Tapos] sabi niya, 'Di naman namin 'to ginagawa para sa'yo. Ginagawa namin 'to para sa amin. Kasi kaibigan mo kami and we feel in our hearts na it will help you.'"
That's when he had the realization about the purpose of music. He was motivated to use his advertising skills and singing skills to spread a very important message and help those in need.
"I can help people organize events since that's what I've been doing in the industry. I can also contact bars and musicians para maging free siya para malaki makuha nung beneficiary. Sabi ko I can also start speaking dun sa mga events to encourage people. So I started really doing that."
Zion also thought about what popularity meant for him. Though he was a shy individual who hated the spotlight, he began using his platform to boost his advocacy.
"Popularity is not a bad thing. I have a noble cause and advocacy and popularity will help me spread my message to people like me, regardless of what I'm encountering right now, I'm fighting for my dream. I'm fighting for my life purpose."
Zion has been a two-time cancer survivor but that only fueled him to continue his music career to the point that he had to carry a colostomy bag for his stage 3B colon cancer while competing in a singing competition in 2012. He also had a remission for recurrence in 2016 as a metastasis to the abdominal wall was discovered, signaling a stage 4 progression.
Back in 2017, he has been nominated in five categories at the prestigious Philippine Awit Awards: best performance by a new male artist (for "Defenseless"), best performance by a male artist (for "Brave For You"), best ballad recording (for "Ever My Only Love"), best R&B recording (for "Really Over You"), and best inspirational recording (for "So Grateful").
"I'm singing again to open a platform for me so I can share my message that I'm a stage 4 cancer warrior, but I'm fighting for my dreams. I'm singing for you," he said in the interview with RAWR Nation.