The Philippine Red Cross (PRC) denied the talks that it is planning to sell Moderna COVID-19 vaccines to Filipinos.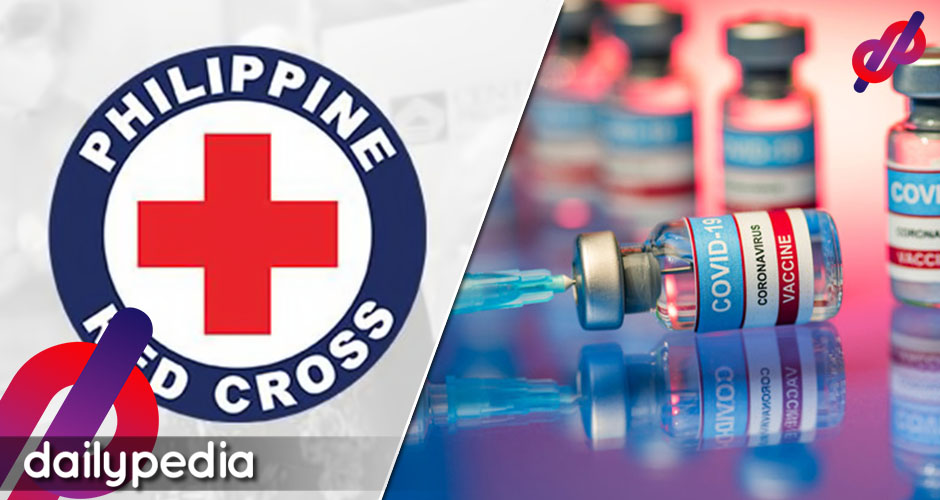 In a statement on May 17, PRC Governor Ma. Carissa Coscolluela said that PRC Chairperson Richard Gordon never announced that the organization will sell vaccines to the public.
"To set the record straight, PRC Chairman Richard Gordon never announced that the Red Cross is selling vaccines. He stressed the need to act fast and vaccinate as many people as we can," she said.
Cosculluela added that Gordon only said that the vaccines would be offered to some members and donors.
"What he said was that the PRC procured Moderna COVID-19 vaccines and intends to vaccinate Red Cross members and donors, who are also our members, who are willing to bear the cost of the vaccines."
Gordon earlier said that the PRC would be offering Moderna doses for a certain amount. The vaccines allegedly cost USD26.83 or PHP3,500 for two doses with additional administration fees for the syringes, gloves, PPEs, and other expenses for the doctors and nurses.
"The vaccine procurement was quite slow. But now they're catching up. But before they could catch up, we have already ordered 200,000 Moderna doses, so we're going to vaccinate 100,000 people," he said during a Foreign Correspondents Association of the Philippines (FOCAP) forum.
However, Coscolluela later emphasized that PRC is a humanitarian organization and will not be in the business of selling the vaccines.
"It does not charge for anything that it got free."
Netizens called out PRC for Gordon's statement saying that it only serves vaccine inequity.
Something is really amiss with what the Philippine National Red Cross is doing re Moderna.

There is a product, a price, and a target market. Selling by any other name smells just as bad.

More importantly, this only aggravates vaccine inequity, esp now when supply is very poor.

— doc gene (@genenisperos) May 18, 2021
Someone also called for the attention of the Red Cross to "tame" its Philippine counterpart.
Hey @RedCross, care to tame your Philippine counterpart? Vaccines have no commercial authorization yet! And it's anti-poor. https://t.co/KVnpPKXh8B

— JR Ong (@jrong13) May 17, 2021
Tonyo Cruz aired out his disappointment regarding the PRC's said plan.
Disappointed that @philredcross has been openly selling vaccines to interested buyers. Whether the price is "at cost" or there's a mandatory donation to an indigent can't airbrush the fact that it is the only Red Cross in the world openly selling a vaccine.

— Tonyo Cruz (@tonyocruz) May 18, 2021
They also dismissed Coscolluela's explanation and said, "If people need to pay, you are selling."
LOL. If people need to pay, you are selling. https://t.co/pa3c02tfUR

— Dale Bacar (@dalebacar) May 18, 2021
Some implied that the distribution of the vaccine has started to become a business venture.
Today on the latest episode of #GoNegosyo
A foolproof way to earn money during pandemic a tutorial by Philippine Red Cross u w u https://t.co/IRxf0yMUs5 pic.twitter.com/xTX6dvUZgi

— KISA !! ZHUBAI !! (@Kicchin2day) May 18, 2021
A netizen shared that her aunt inquired about the selling of vaccines and was told that it will cost Php6,000.
When my aunt inquired about this. She was told, that vaccine will cost 6k .
Why 6k….? Red cross said, its a buy 1 take 1,prog.
the take 1 (for 2 jabs) will be donated to people who cannot afford to pay for the vaccine.

Is that true. @philredcross ? https://t.co/AyA7ejkAAo

— Teta Limcangco (@teta_limcangco) May 18, 2021
"This government always shows that medicine and healthcare only benefit the rich," wrote a Twitter user.
VACCINES SHOULD BE DONATED, NOT SOLD! We've allocated BILLIONS of funds in procuring vaccines, pero bakit binabayaran ang pilipino ng bakuna when everyone should have equal access to it??

This government always shows that medicine and healthcare only benefits the rich. https://t.co/0pDSMQi754

— Albert Obis (@arobisjr) May 18, 2021
Another pointed out that Gordon is still a senator who is a part of the national government.
https://twitter.com/estadisticarl/status/1394430566364180485
However, not everyone was disappointed with the news as a netizen already pre-registered for the vaccination, saying that she's willing to shed money for it.
https://twitter.com/amorvicious/status/1394438121857556483
PRC then posted Coscolluela's clarification on their social media pages.
News outlets online today reported that the Philippine Red Cross will sell COVID-19 vaccines. To set the record straight, PRC Chairman Richard Gordon never announced that the Red Cross is selling vaccines. He stressed the need to act fast and vaccinate as many people as we can.

— Philippine Red Cross (@philredcross) May 17, 2021