Overseas Filipino workers (OFWs) on Friday, May 28, were surprised when they got barred from traveling to Saudi Arabia following a deployment suspension by the Philippine Overseas Employment Administration (POEA).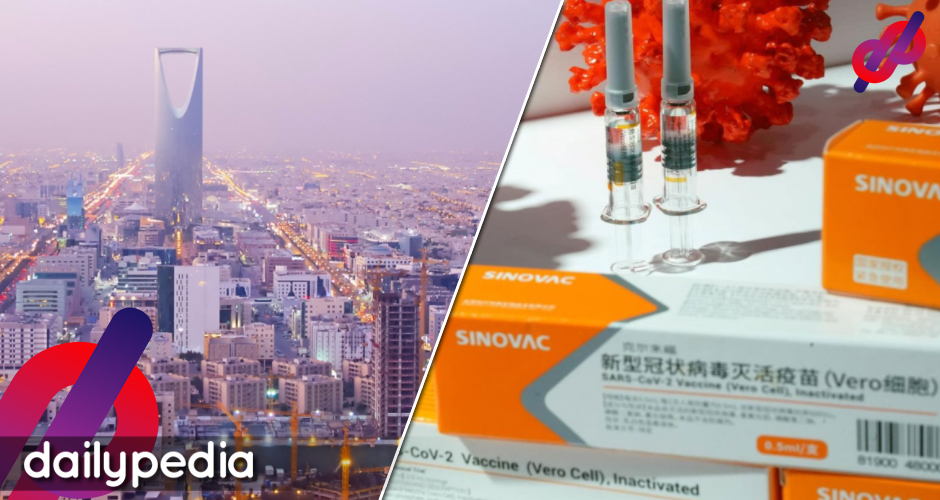 Riyadh does not allow people inoculated with Chinese vaccines (jabs that Duterte supporters are pushing) to enter the city. However, those who had Pfizer, Moderna, and other vaccines are welcome.
Labor Secretary Silvestre Bello III issued a memorandum requesting POEA to impose a temporary suspension of deployment of OFWs to Saudi Arabia. Due to reports that employers/foreign recruitment agencies of departing OFWs are required to shoulder the costs of the health and safety protocol for COVID-19 and insurance coverage premium upon their entry in the Kingdom.
The labor department will notify when the deployment of OFWs to the said country will resume.
According to Bello, OFWs who had jabs of Chinese vaccines will still self-isolate when they arrive in Saudi.
"OFWs that have been vaccinated, for example by Sinovac, they will be quarantined, the usual and then they can stay," he said.
Netizens have said that Riyadh will not welcome any travelers inoculated with vaccines made from China like Sinopharm and Sinovac, but will accept those who have taken Pfizer, Astra, and Moderna vaccines.
SIDE EFFECTS NG SINOVAC

OFWs sa KSA kailangan sumailalim muna sa quarantine na abot sa 40 thousand pesos na sariling gastos.

(Vaccinated with Pfizer, Astra, Moderna, J & J exempted)

— J R Reyes (@datumx11) May 28, 2021
Saudi seemingly lacks trust in Chinese vaccines based on the current policy.
Apparently, KSA does not trust China vaccines.

— J R Reyes (@datumx11) May 28, 2021
Reporter Jacque Manabat shared a TikTok video from one of the OFWs explaining what they experienced at the Ninoy Aquino International Airport (NAIA).
More than 500 passengers today, May 28, were affected by DOLE's sudden suspension of OFW deployment to Saudi Arabia.
Here's a quick explainer: pic.twitter.com/WnFMJHbl6D

— Jacque Manabat (@jacquemanabat) May 28, 2021
Supporters of the incumbent Administration defended Chinese vaccines, saying that having them is better than having none.
These vaccines have relatively low efficacy compared to others made in the US.
Social media personality Jam Magno previously praised the Duterte administration when vaccines came into the country.
Some netizens don't even feel bad for the OFWs since most of them are Duterte supporters.
Ok lang yan karamihan ng nasa KSA mga DDS naman 🤣🤣🤣🤣🤣

— Jon Snow (@LiwacsaBoy) May 28, 2021
Ayaw ng Kingdom of Saudi Arabia na ang bakuna ay sinalok lang sa Yangtze river!!😂🤣

Duterte – Yawa kayo! Kung wala kayong langis sa Camel pa rin kayo sumasakay!!😆😄 https://t.co/qCogpqTpM9

— Emong Canton (@kalakumag) May 28, 2021