19-year-old TikToker from Kentucky named Natalie Noble went viral after she posted a video showing the story of how she met her boyfriend Bobby Lindsey, who is 48-years-old.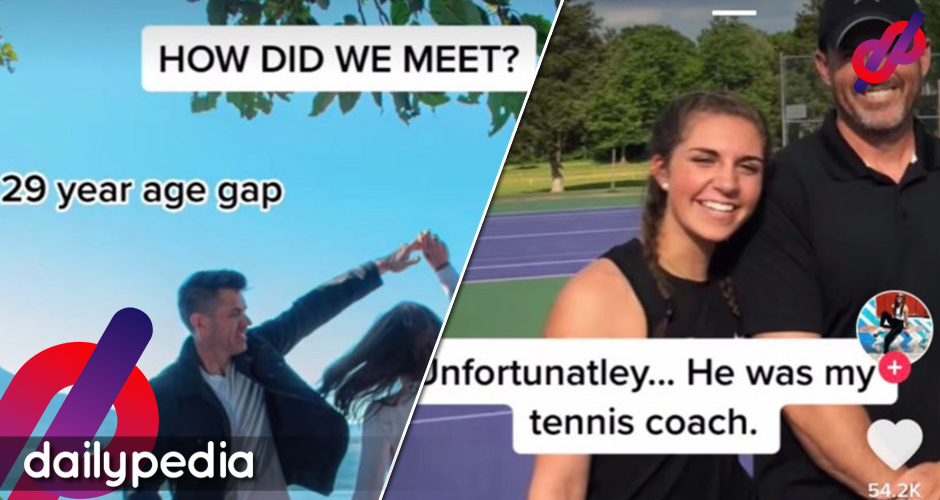 This makes him 29 years older than she is.
A tweet went viral containing screenshots of Noble's video showing different clips and photos of the couple with a narration of how they met. Lindsay was her high school tennis coach. It said that while they lost contact for a few months as the student went to college, they have reached the point where they "couldn't deny" their feelings for each other anymore.
okay that's enough tik tok for tonight pic.twitter.com/kdZ2yBCmpE

— lifetime bitch (@garbage_person) April 22, 2021
"Love happens when you least expect it….to say the least," Noble wrote as a caption for her video.
While some people stated that the age gap wasn't the main problem, the situation started a conversation online and accused the coach of grooming the then-teenager.
It turned out that Noble was on the same tennis team as Linsay's daughter in 2015. According to a Dailymail article, the two's relationship started as platonic but took a romantic turn during the young girl's second term in university.
"Bobby and I first met in 2015 when he became my tennis coach. It was my first year playing tennis, his daughter was also on the team and he was the coach," Noble said.
"We were both in denial about our feelings towards each other and we just kept saying that we were just friends because we were so terrified of the idea of admitting our feelings."
Linsay then tried encouraging Noble to date other people as he felt like he's responsible for ending whatever was going on between them. But they continued spending time with each other.
"We were both terrified. We had tried to pull away from each other but we just couldn't. We kept it a secret for a while because of being so scared of how we would be judged."
The two said that they were put through "hell" by their family members but they still love being in a relationship with a big age gap as Noble is "super mature" and Lindsay has a "younger heart".
"After I told my mum she was completely devastated. She did not accept the relationship at all. She wanted to talk to Bobby and it went terribly. She thought he was taking me from my youth and worried about my future with him."
Noble said that the quarantine has made them grow as a couple and finally had the courage to make their relationship public. Her parents still don't approve of the relationship but they are "tolerating" it as it makes their daughter happy.
On the other hand, Lindsay's daughters were also not pleased with his relationship with Noble.
"We know it is not the most conventional relationship, but we are happy and in love and that's the main thing," Noble concluded.