It seems the Department of Health (DOH) and the Philippine Health Insurance Corporation (PhilHealth) need to start talking a bit more after they issued conflicting statements on March 30.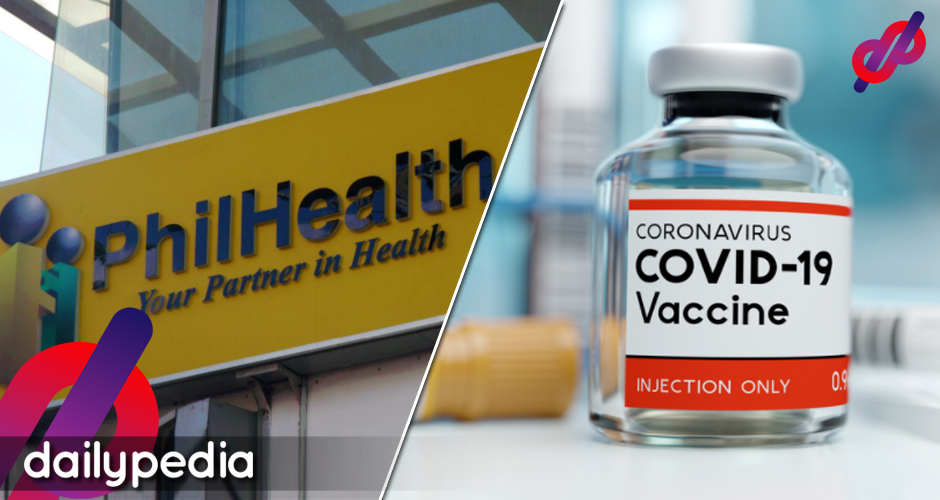 PhilHealth CEO Atty. Dante Gierran announced that Filipinos have to be registered with the state insurer and remember their PhilHealth Identification Number (PIN) before they can get the vaccine.
"In order to avoid delays and problems during vaccination, we encourage our members to know and keep their PIN," Gierran said in a statement.
PhilHealth would also share an infographic telling netizens how to get their PIN, member or not.
PhilHealth ID number now required to receive COVID-19 vaccine. pic.twitter.com/KiwcPdOpSl

— Ted Cordero (@Ted_Cordero) March 30, 2021
Gierran said this was in line with DOH's Memorandum 2021-0099, which states that one's PIN is to be used as a "unique identifier."
Netizens were not happy with Gierran's statement, saying that this requirement makes the vaccination "anti-poor".
This is anti-poor. Not everyone can afford PhilHealth contributions! https://t.co/BAEEG1PNBh

— Jecon Dreisbach (@jecondraysbak) March 30, 2021
How can we achieve equitable access to vaccines if you will add PhilHealth ID number as a requirement?

What makes you think indigents and the most vulnerable sectors of society has it?

Why are you making it difficult for our people to get vaccinated?

Why such stupidity? https://t.co/S02uTsRTB1

— Ryan #LeniKiko2022 (@rryyyaaaannnn) March 30, 2021
How can there be equitable access to vaccines if you will be requiring PhilHealth ID number?

This is very anti-poor. All Filipinos whose age group are qualified to receive the vaccines should get it for FREE and without any additional requirement. pic.twitter.com/FsV0O70wdt

— United Frontliners PH (@frontliners_ph) March 30, 2021
No PhilHealth Identification Number, No vaccine…?

is a trash idea. https://t.co/Mw6U0SWvuC

— Dingdong Dantes ˢᵗᵃⁿ (@dongdantes_) March 30, 2021
They also pointed out how this would make it harder for Filipinos to get vaccinated and that Filipinos were promised accessible vaccines for COVID-19.
Just want to remind PhilHealth that we are hoping for an effective, efficient and accessible vaccine for all the people regardless of social condition.

Huwag ng pahirapan yung ating mga kababayan. Kaya please, stop implementing the "No PIN, No VACCINE" policy.

— Deo Enalpe ✍ (@deoenalpe_phl) March 30, 2021
One Netizen even hit the state insurer, reminding them that they have yet to [actually] explain where P15 billion of their funds went during the start of the pandemic.
Philhealth pic.twitter.com/iQljKWKi9T

— Adam Baruell (@adambaruell) March 30, 2021
One Netizen, however, understood the need for a unique identifier.
He stressed, though, that PhilHealth should be the one to reach out, not Filipinos.
I get the importance of a unique identifier. And perhaps, the best one we have now would be the PhilHealth Identification Number (PIN). However, given the current situation, PhilHealth should initiate efforts to reach out all Filipinos at point-of-care. https://t.co/xlsMB9crqk

— Reiner Tamayo (@renztamayo) March 30, 2021
The DOH has since stated it to clarify Memorandum 2021-0099.
UPDATE: PhilHealth ID number is NOT required for COVID-19 vaccination. Onsite registration for those without will be done to provide coverage for adverse effects following immunization (AEFI). pic.twitter.com/ZTQtcXB11A

— Albert Domingo (@AlbertDomingo) March 30, 2021
In their statement, DOH said the PIN: "is not a requirement to register for and receive the COVID-19 vaccine."
They added that the PIN is only needed should there be side effects after getting the vaccine and the person receiving the vaccine is a member.
"The DOH further reiterates that under the Universal Health Care Law, all Filipinos… are automatic members of PhilHealth," the DOH also said.
This, of course, did not sit well with netizens, as it reminded them of the many conflicting statements issued by different agencies and levels of government during the pandemic.
Recently, Cavite Governor Jonvic Remulla said he felt confused with the National Task Force for COVID-19's resolutions and guidelines regarding the enhanced community quarantine implementation.