Two prominent personalities are now pushing for the Food and Drug Administration (FDA) to hasten the approval of Ivermectin to treat patients with symptoms of COVID-19.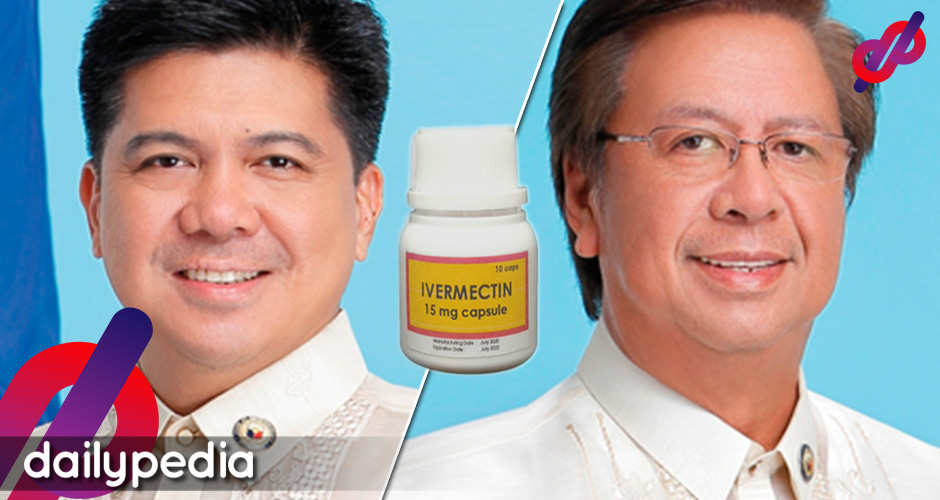 Kapamilya actor Enzo Pineda and Anakalusugan party-list Rep. Mike Defensor continue to be advocates for the most recent "wonder drug," arguing that it works and that it is an affordable way of treating COVID-19 symptoms.
#ivermectin #1Pacman pic.twitter.com/IckahHsXKY

— Enzo Pineda (@Enzo_Pineda) April 2, 2021
Pineda, in particular, says he is proud of his father, 1-Pacman Partylist Rep. Enrico Pineda, for pushing the FDA to approve Ivermectin for human use.
In his statement, Pineda said he has "friends who have recently recovered from the virus who can testify that the drug works."
He even went as far as saying he is now taking Ivermectin as preventive medicine for COVID-19.
He also says he is urging doctors and scientists to study the effects of Ivermectin "to see why it is working."
Defensor, meanwhile, stands by his word that Ivermectin has "helped" him recover from COVID-19. The Anakalusugan party-list representative just initiated a "distribution program" for Ivermectin in Quezon City.
In his statement, Defensor said his office would be giving Quezon City residents 'access' to Ivermectin."
"We will give it away for free to senior citizens and those who are ill," he added.
Apart from Defensor and Rep. Pineda, two more legislators from the House of Representatives are backing Ivermectin and are helping Defensor and Pineda make their case.
In the last session headed by the House Committee on Health, Deputy House Speaker Rodante Marcoleta and Manila Teachers Partylist Rep. Virgilio Lacson questioned the FDA for "impeding the availability of a possible cure amid a public health emergency."
These claims came despite health experts (all-over-the-world, including acting World Health Organization country representative Dr. Rabi Abeyasinghe) who said the data from trials for Ivermectin are insufficient.
Even its manufacturer, US-based biopharmaceutical company Merck, has cautioned the globe against using Ivermectin to treat COVID-19.
In its statement issued on February 4, 2021, Merck said there is "no scientific basis for a potential therapeutic effect against COVID-19 from pre-clinical studies."
Merck also said there was no meaningful evidence for its efficacy in COVID-19 patients and pointed out that most of the studies done lacked safety data needed for them to recommend its use.
To date, most evidence supposedly supporting Ivermectin's efficacy against COVID-19 is purely anecdotal, with local health experts already recommending its use as an oral drug.
Currently, Ivermectin is approved by the FDA for animal use, mainly as a dewormer. 
Ivermectin is only available as a prescription drug for humans. Its function is to get rid of lice and their severe infestation.