In case you missed it, there's a drug that is now gaining traction on social media. It has gotten a cult following, with a local healthcare worker and a legislator advocating for its use.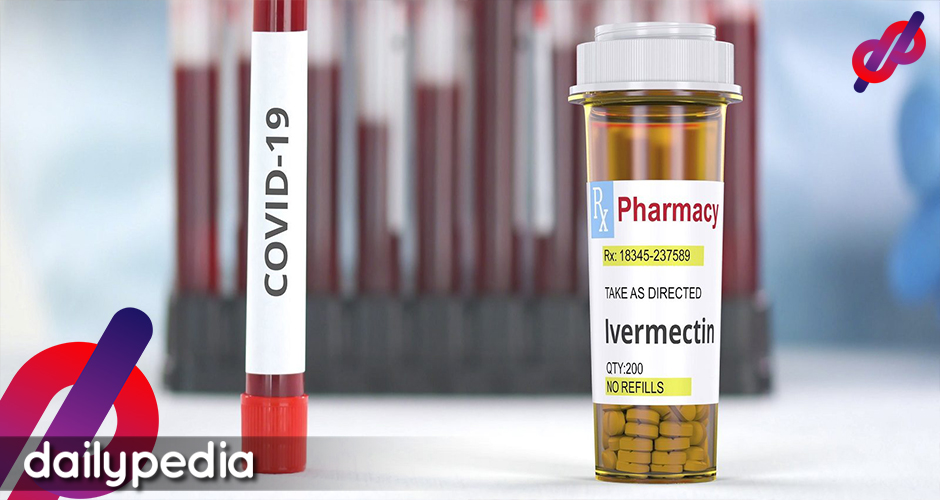 This supposed wonder drug is called Ivermectin, and it has its advocates all over the world.
A tweet for the 77th who take a swipe at our Morals for opposing lockdown and wanting their Grandma to die…

If you're on Twitter and you are NOT calling for the immediate use of #ivermectin in the NHS, you are a selfish killer of the vulnerable and elderly.#ivermectinworks pic.twitter.com/EBpQ1T7MlA

— Holiday N York Moors (@rosellacottage) March 30, 2021
A hashtag, #BeBraveWHO, has been used to call on the World Health Organization to "be brave" has begun to get traction globally as more and more people are jumping on the seemingly do-it-all anti-viral drug.
The WHO is due to announce its guidance on the use of Ivermectin for Covid. Extensive evidence from around the world, including India, shows Ivermectin is effective & safe for prophylaxis & treatment. And it's inexpensive! #BeBraveWHO #ivermectinworks https://t.co/441MU28kbP

— Sharell Cook (@AboutIndia) March 29, 2021
Most Netizens, however, are still cautious of this drug, especially with facts that are both available for the longest time and the people advocating for it.
Journalist Barnaby Lo asked his followers to be cautious of "unproven drugs" over those approved for human use.
I'm not a doctor so I won't even get into the merits and demerits of Ivermectin. I just can't get over how so many people seem to choose believe unproven drugs over science-driven, clinically-tested vaccines.

— Barnaby Lo (@barnabychuck) March 31, 2021
National Union of Journalists of the Philippines chairperson Jonathan de Santos, however, had another view.
When experts warned that letting the illegal PSG (+ Mon Tulfo and friends) vaccinations slide would set a bad precedent, this may be what they meant https://t.co/fpPwK797Az

— Jonathan de Santos (@desamting) March 31, 2021
The Philippine Star desk editor likened calls to use Ivermectin to that of the Presidential Security Group jumping the gun on COVID-19 vaccination.
What is surprising is what health-related government agencies are saying aligned with these reactions.
The Food and Drug Administration (FDA) says the local advocate of Ivermectin, Dr. Allan Landrito, has yet to secure clearance to use Ivermectin as COVID-19 treatment. To date, Ivermectin is the only registered with the FDA for animal and veterinary use.
Also, it brought the Netizens to question Dr. Landrito's genuineness, as he has applied to be a distributor of Ivermectin.
https://twitter.com/systemic_lupus/status/1377065067183702018
The same doctor who's pushing for the use of ivermectin is actually applying for a license to trade the drug. Now let's try to make sense of that….

— jan borbe (@BORBEturate) March 30, 2021
Landrito, however, would have an ally in Anakalusugan Rep. Mike Defensor.
According to Defensor, he took Ivermectin when he got COVID-19 and claims that it made him better.
Rep. Defensor says he drank Ivermectin when he got COVID-19. He claims that it made him better. | @YsabelwithaWhyy

— CNN Philippines (@cnnphilippines) March 30, 2021
However, this did not sit well with Netizens and said this could be a placebo case.
If I had a flu, ate a donut, and then recovered, that doesn't mean that the donut helped me recover. I hope Defensor realizes the pressure and extra work he is placing on already overworked doctors by having to explain to patients that ivermectin isn't that well studied. https://t.co/kKXUeJGuRn

— Jai Cabajar (@jaicabajar) March 30, 2021
Even medicine experts in Europe say Ivermectin is not a cure for COVID-19, despite outlandish claims by some of its advocates.
Via Euronews: Ivermectin is not a cure for COVID-19, says the European Medicines Agencyhttps://t.co/4xeqahP5Tc

— Tony Leachon MD (@DrTonyLeachon) March 31, 2021
One medical expert even expressed the urge to recommend his relatives to veterinarians since they kept asking him about Ivermectin.
https://twitter.com/88doubledragon/status/1376737506817798147
To date, the FDA, the Department of Health, and the country's WHO representative advised against the use of Ivermectin to treat COVID-19.
The FDA, however, is open to speed up the process of approving oral doses of Ivermectin should local manufacturers reach out and help them with expediting the process.