If Anakalusugan Partylist Rep. Mike Defensor had his way, the "wonder drug" Ivermectin would be available in local pharmacies right now.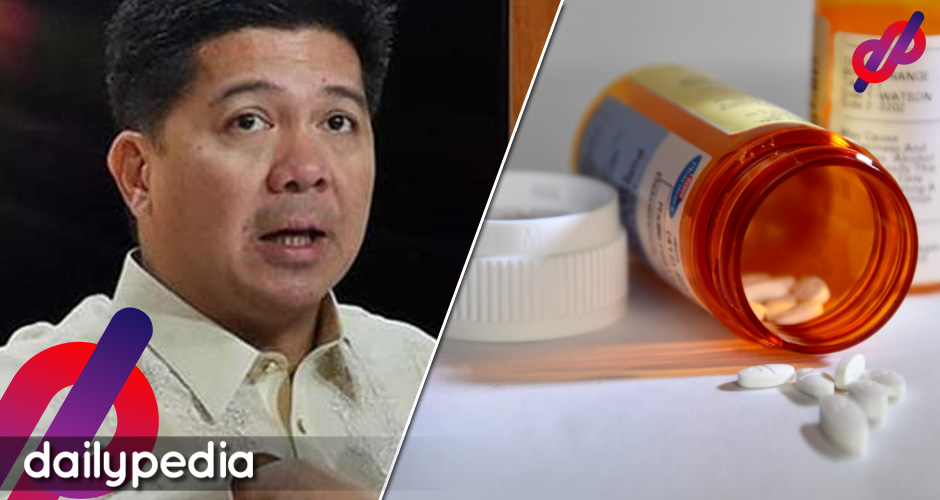 Defensor, however, insisted that what his office is planning to do in Quezon City is "completely legal" and within the bounds of Food and Drug Administration (FDA) regulations.
"I am following FDA guidelines," Defensor insisted in an interview with Karen Davila on ANC.
He added that the Ivermectin doses that his office is giving away are manufactured by a licensed pharmacy and come with a doctor's prescription.
Repost. Earlier typo:

"I AM NOT DOING ANYTHING ILLEGAL"

Anakalusugan Partylist Rep Mike Defensor claims his Ivermectin is made by licensed pharmacy with a doctor's prescription. Defensor insists it is safe and covered under 'essential medicines'

WATCH: #ANCHeadstart @ANCALERTS pic.twitter.com/cqkUGcD439

— Karen Davila (@iamkarendavila) April 6, 2021
He also insisted that Ivermectin is safe and covered under "essential medicines" while saying the FDA is far stricter than its US counterpart.
"They even allow it to be prescribed in the US as an 'off-label' prescription," he told ANC.
Off-label prescription is a common practice in the US, as the US FDA is only responsible for drug approval and not prescription practices, according to this article from WebMD.
Lawmaker or lawbreaker? Defensor, "I am not doing anything outside of the law"

Says he is not forcing anyone to take Ivermectin, shares he is still taking it, cites US doctors prescribing it.

DOH & FDA are not endorsing Ivermectin as an anti covid drug #ANCHeadstart @ANCALERTS pic.twitter.com/mqqllLzy5S

— Karen Davila (@iamkarendavila) April 6, 2021
Defensor also insisted that he is not doing anything outside of the law, and not forcing Filipinos to take Ivermectin.
Defensor hopes that one day, human-grade Ivermectin will be available as an over-the-counter drug.
"Mercury Drug is compounding (Ivermectin)," said Defensor, though he would be corrected by Davila and told that Mercury Drug was merely licensed to do so.
He would go on by saying "they have the compounding capability because they have the raw materials."
He also claimed to still be on Ivermectin, which he takes in 15-mg doses once every two weeks. He also said judges, media people, and generals have been asking him where they can get their doses, along with doctors.
Consent to avoid liability?
Defensor pointed that his office will be in the clear as people will give consent when they use it.
This was his response when asked who will be held liable should anyone gets Ivermectin from his office and suffers adverse side effects.
"The point is before you get the prescription, before you are allowed to take it, may consent 'yung tao, may consent naman 'yung tao doon eh.
"Medical practice naman 'yan talaga eh na ito iinumin ko, pe-prescribe ko sa 'yo and the recipient, pumapayag para dito."
Defensor's constant push for Ivermectin has earned the ire of Netizens anew, especially when most caught wind of his office wanting to distribute the drug.
Someone should urge an ethics committee probe on this one. Why does he have a stockpile of an unregistered drug? And why is he offering this as a cure or preventive aid for COVID, when health officials have publicly warned against this? https://t.co/NMqECgHABx

— inday espina varona (@indayevarona) April 6, 2021
I don't know why Mike Defensor and some other people are pushing for Ivermectin which is an antiparasitic drug as a drug of choice for COVID. Parasite na pala yung COVID?
I guess it's time to purge the gov't of incompetent leaders and those who spread false information. pic.twitter.com/ppjKcLW4wo

— Jim RN|PH (@JimGumboc) April 6, 2021
https://twitter.com/mrfrankbaraan/status/1379367062825431043?s=21
A Netizen shared a video of someone who appears to be a licensed pharmacist talking more about Ivermectin.
Mike Defensor, watch this and listen carefully. The people of the Republic of the Philippines are not animals. What on earth are you thinking that you will give this medicine to the people when clearly, it is not for the people. Dumb*ss pic.twitter.com/eGAqOFtPR5

— Bolero Ng Taon (@bolerongtaon) April 6, 2021
He has also been called out for being an illegal drug trafficker and worthy of being slapped with a human rights violation case before the International Criminal Court.
1. When a drug does not have FDA approval, it is illegal.

2. When a person is an unauthorized distributor, he or she is a Trafficker.

Therefore Mike Defensor is an Illegal Drug Trafficker. #TokhangTol #TOLuyanNaYan

— Jun Leido (@junleido) April 5, 2021
Duh this is human rights violation. Hello @IntlCrimCourt and @UNHumanRights Mike Defensor giving away medicine for dogs for human consumption. https://t.co/Pa4Uukffp4

— Choeli (@ChoeliLove) April 6, 2021
National government split on support for Defensor.
As of today, the national government is not 100% backing Defensor's push for Ivermectin to be treated as medicine for COVID-19.
FDA director-general Eric Domingo has issued a warning against those looking to get themselves doses of Ivermectin.
FDA warns Filipinos buying Ivermectin online from unknown sources. "Compounding (for humans) is legal but it has to be done by a licensed pharmacist w a RX of a doctor"

FDA: Ivermectin is not an anti COVID drug. It is a known anti parasitic drug. #ANCHeadstart @ANCALERTS pic.twitter.com/JvVsNlMfNv

— Karen Davila (@iamkarendavila) April 6, 2021
"Compounding is legal, but it has to be done by a licensed pharmacist and with doctor's prescription," he told ANC.
He also warned Netizens against buying Ivermectin online, saying they might get one that is meant for deworming animals.
Inter-Agency Task Force (IATF) consultant Dr. Edsel Salvana, meanwhile, has cautioned the public against relying on Ivermectin.
DOH-TAG's Dr. Salvana adds Ivermectin, when taken in high doses, could lead to brain damage

— CNN Philippines (@cnnphilippines) April 6, 2021
The Palace and the Department of Justice have raised their hands in the air–steering clear from the issue.
Will Reps. Mike Defensor and other Ivermectin advocates in Congress be liable for promoting the anti-parasitic drug?

Roque: I will not give legal advice on something I'm not engaged in professionally. Importante, nai-stress natin ang mandato ng FDA

— CNN Philippines (@cnnphilippines) April 6, 2021
On the issue that Anakalusugan Rep. Mike Defensor will give away Ivermectin even without FDA clearance, DOJ Secretary Guevarra relies on the lawmaker's familiarity with the FDA Law. | @EZMacairan

— The Philippine Star (@PhilippineStar) April 6, 2021
A Makati resident said some in her barangay are leaning towards getting Ivermectin rather than getting vaccinated.
his report after coming back from his rounds: "hindi tayo magkakaherd immunity…walang gusto magpavaccine…ang gusto nila ivermectin"

— Amanda Lago (@AmandaLago9) April 1, 2021
Rappler Live Jam host Amanda Lago said some residents of Makati City are looking for doses of Ivermectin as opposed to being vaccinated.
"Hindi tayo magkaka-herd immunity. Walang may gustong magpa-vaccine, ang gusto nila ivermectin," said Lago's father, who happens to be a doctor.