President Rodrigo Duterte on Sunday claimed that the return to the "normalcy" prior to the pandemic may be achieved in 2023.
"In about maybe early year 2023, not 2022. Ito ngayon hanggang katapusan ng buwan, paspasan tayo," Duterte said during the turnover ceremony of the  600,000 doses of Sinovac vaccines at the Villamor Air Base in Pasay City.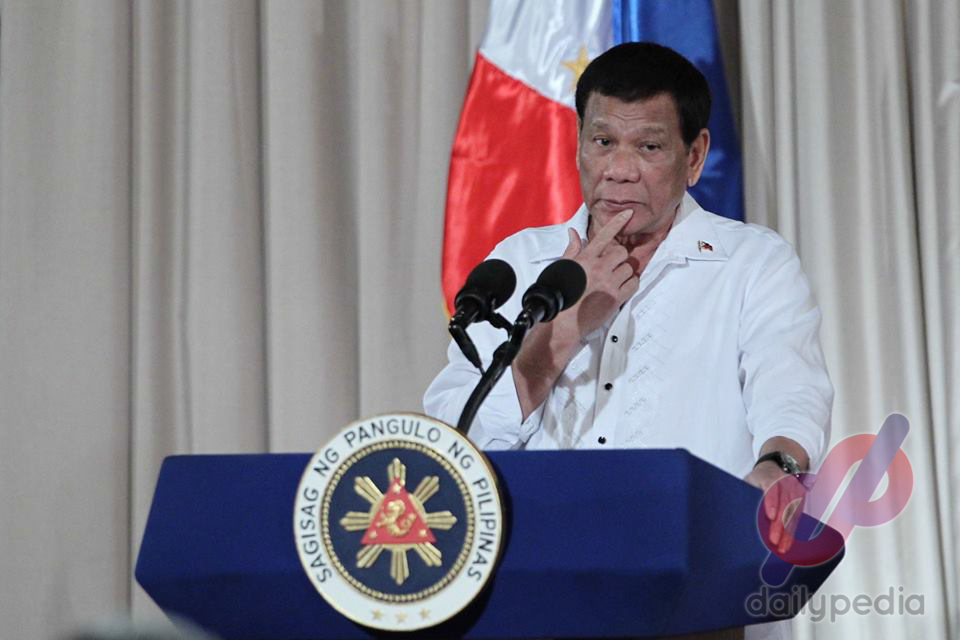 "Early in the first, maybe the first or second quarter of year 2023, baka, sa tulong ng Diyos," he added.
Vaccine czar Carlito Galvez Jr. earlier shared a similar claim in a briefing.
"It is only through this that we can implement a sustainable immunization program to recover the economy and restore normalcy in the lives of the Filipino people by 2023 through our bayanihan spirit," Galvez said last month.
Duterte promised last year that things will go back to normal when December of 2020 arrives. He said that a Chinese-made vaccine will do wonders in fighting the pandemic.
"I promise you, by the grace of God, I hope by December we will be back to normal," he said on July 31, 2020.
"Let's just wait for a vaccine. Let's wait till December, if we can just be patient… We are not going back to a 'new normal'. It's going to be normal again," he added.
But when December came, the public was left waiting for answers on when the vaccines would arrive.
Critics pointed out how Duterte has constantly broken his promises ever since becoming president.
But things are looking bright as his term ends in 2022.
Netizens are certain that Duterte's claim of a normal Philippines in 2023 will come to fruition since he will no longer be president, which is a good thing.
oo kasi hindi na ikaw ang presidente lmao https://t.co/Cg51SLa6Sl

— Netizen Patroller (@scorsaguin) February 28, 2021
https://twitter.com/nursesiceestic/status/1366087653683322882?s=20
Ah ganon 2023, that year hindi na ikaw ang President at lalong wala sa Administrasyon mo ang makakapasok!

— JMIƎ WOLꟻ (@jamiewo7f) February 28, 2021
Duterte's record of breaking promises makes it even harder for the public to trust anything he says.
Back to normal December 2020. Back to normal 2023. If there's anything we should've learned by now, it's to never trust Duterte with deadlines.

— Bernatog The Gemini (@prodeeboy) February 28, 2021
by admitting that the covid crisis will only be mitigated by 2023, duterte has admitted himself that he cannot combat the pandemic in two years, which goes against yung pagmamataas niya at different points in the past year na mabilisan lang tong matatapos

— Franz (@frnzjb) March 1, 2021
2023! Si Duterte mismo ang umamin!

It's either this is his reason to stay longer in power, or a self-admission that he is inutile to solve the COVID-19 pandemic under his regime!

DUTERTE PATALSIKIN! https://t.co/s5scplzweK

— #FreeLumad26 | Carwyn Candila (@JCRWYN) February 28, 2021
Whoever the next president is will inherit a mess the likes of which the country has never seen before.
https://twitter.com/zonxxviii/status/1366042361130668035?s=20
This could possibly be a tactic by Duterte to spoil the next administration's agenda.
duterte says everything will be back to normal by 2023,,,, hmmmm sounds like a statement to jeopardize his successor in case they fail to clean up his mess

— Liam (@ceasarsaladrice) February 28, 2021