Perhaps more surprising than the IATF's sudden approval of Sinovac's COVID-19 vaccine for healthcare workers is Duterte modifying select holidays for 2021.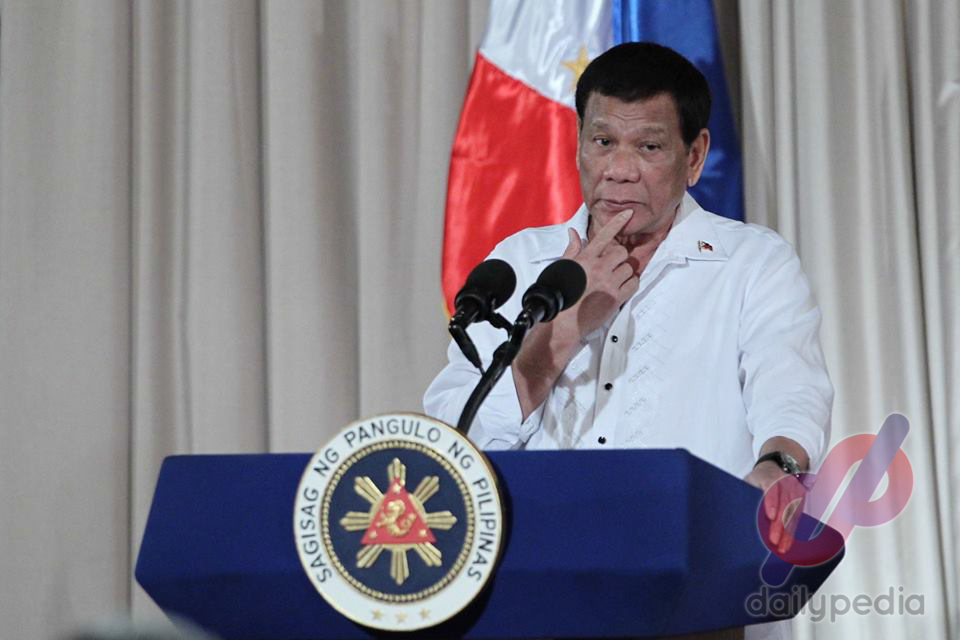 As netizens were reeling from the IATF announcement last Friday, February 26, Malacañang dropped what can only be described as another bomb the same day.
In yet another surprise move, President Rodrigo Duterte approved an amendment to the list of official holidays for this year, bringing back the "special working holiday" category for November 2, December 24, and December 31.
That's All Souls Day on a Tuesday, Christmas Eve on a Friday, and the Last Day of the Year on Friday.
President Duterte amends list of regular and special non-working holidays.

He declares the following as special, working days:
Nov. 2 All Souls' Day
Dec. 24 Christmas Eve
Dec. 31 New Year's Eve

| via @jmnpunzalan pic.twitter.com/TOGxCoSWWp

— ABS-CBN News (@ABSCBNNews) February 26, 2021
Proclamation No. 1107 cited the need to "recover from the adverse economic impact of the COVID-19 pandemic" as Duterte's reason for taking back the special non-working holiday status of these dates.
This left netizens scratching their heads, including some who have quite the following.
Ito talaga ang priorityyyyyy https://t.co/kes8CFKFCG

— Tonette, Tonette (@tonetjadaone) February 26, 2021
PRIORITIES 🤷🏻‍♀️ https://t.co/1MUMXg2xtC

— China David (@chinadavid_) February 26, 2021
There were those who called the proclamation "stupid" along with the reason why it was made in the first place.
This is by far the STUPIDEST strategy for economic recovery I've seen. 😤🤦‍♂️

You wanna strengthen the economy? Do mass vaccination now and fast. And give people economic relief (transfers, loans, etc.) while many sectors can't fully reopen yet. https://t.co/ZXox71maKH

— JC Punongbayan (@jcpunongbayan) February 27, 2021
Wow. May pasok sa December 24 at December 31 for a "culture of productivity". For the economy.

You know what would be good for the economy?

A stimulus package.

— nico quejano (@nicoquejano) February 26, 2021
One netizen even raised the importance of the government's use of the terms working and non-working holidays.
To white collar employees, this is just another "rest" issue but to those counting on the extra holiday pays (in the Labor Code +30% if worked during special non-working) this matters. this is just anti-poor at its finest. Congrats d30 admin for another fuck up. https://t.co/wfHWNLJ66U

— Janine Ledesma (@janiooooppss) February 27, 2021
The proclamation, however, had a lukewarm reception for some netizens—but only because they were already used to working during holidays.
I work on those days naman ever since so walang bago. Haha@SB19Official #SB19 https://t.co/1fMucNEocb

— DEAR STELL DI KO IKAW BATI (@950616net) February 27, 2021
Implications on blue-collar workers
Should this proclamation not be repealed, it could leave most blue-collar workers like promodisers and kitchen staff short-handed—or, at least with less money in their pockets.
Labor Advisory No. 12, issued by the Department of Labor and Employment on December 16, 2019, says a "no work, no pay" rule applies to all employees who work during a non-working holiday unless there is a company policy that grants them pay on special days.
In the event there is one, employees will receive an additional 30% of their basic wage for the first 8 hours of work.
Regular holidays are meted double an employee's basic wage, hence the reason why they are described as "double pay". Blue-collar workers, however, find it hard to not work on special non-working holidays, which will leave them with less money in their pockets come November 2, December 24, and December 31.
As of this writing, DOLE has yet to issue any revisions to its holiday pay rules for 2021.