Cabinet Secretary Karlo Nograles has made it clear that people of authority working in the government should not be given a pass when caught abusing COVID-19 health protocols.
He said public officials are held "to a higher level of accountability" as two high-ranking officers recently got infected with the virus.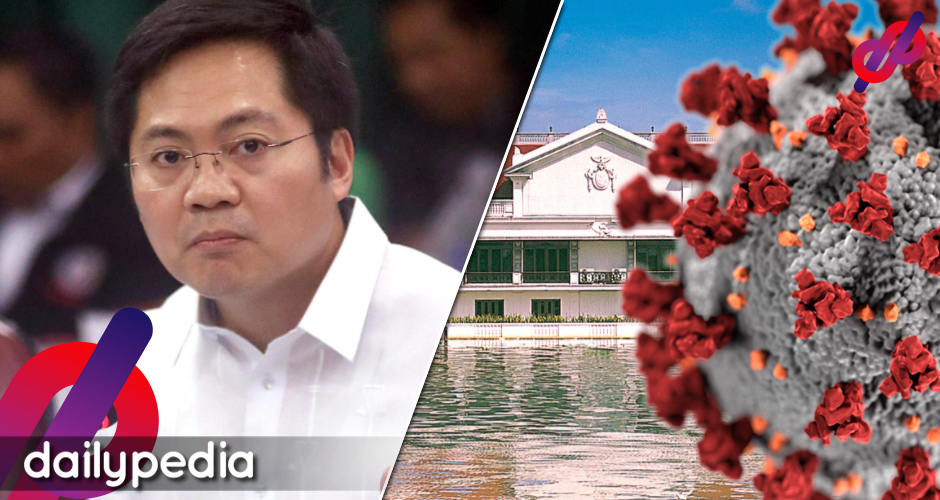 "We try as much as possible to enforce the law as equally as we can. I think the message is dapat equal naman treatment of the law d'yan. So anong position ka man, whether you're in public or private service, dapat the law knows no positions or anything like that. It has to be applied equally," Nograles during an appearance on ANC's Headstart.
"So kung may mahuhuling public official, then it has to be applied equally." 
Allies of the Duterte administration are yet to face any repercussions despite repeatedly violating health measures.
Take the case of Philippine National Police chief Gen. Debold Sinas. His reputation gained even more notoriety when he threw himself a birthday party last year. Photographs show Sinas with friends celebrating and not observing health protocols. 
He has resorted to self-quarantining after testing positive for COVID-19.
Senator Aquilino 'Koko' Pimentel was also criticized when he took his pregnant wife to the hospital while being considered a person under investigation (PUI). 
He learned that he had the disease shortly after. He admitted to attending two birthday parties.
Overseas Workers Welfare Administration deputy chief Mocha Uson then called for Pimentel's resignation, but she herself, fumed the public after gathering around 300 repatriated Filipino migrant workers at a beach resort in Batangas. 
The workers at the time were on their mandatory 14-day self-quarantine.
Presidential Spokesperson Harry Roque, who has now been infected with SARS-CoV-2, was called a hypocrite as well after a video of him singing at a Baguio City restaurant that made rounds on social media. 
He was seen without a mask and the city of Baguio at the time was under MGCQ. His event in Bantayan Island in Cebu, in which people were congested, also went against health protocols.
Nograles in the same appearance said public officials are liable for civil, criminal, and administrative complaints to the Civil Service Commission and other laws.
"Lahat yan, the measures, the mechanism is there in place…Anybody can file a case against any public official they feel is breaking the law or not following protocols," he said.
Nograles said he doesn't know where Roque is quarantined when asked about the rules regarding isolation and quarantine facilities after it has been reported that he is currently staying at a Pasay City hotel.
"Siguro (Maybe) it's best that we give him the opportunity to respond because personally I don't know where he is currently isolated right now," he said.
Nearly 13,000 Filipinos have died from the COVID-19.