Cabinet Secretary Karlo Nograles on Wednesday claimed that he knows nothing of special envoy to China Mon Tulfo getting inoculated with smuggled Sinopharm COVID-19 vaccines last year in October.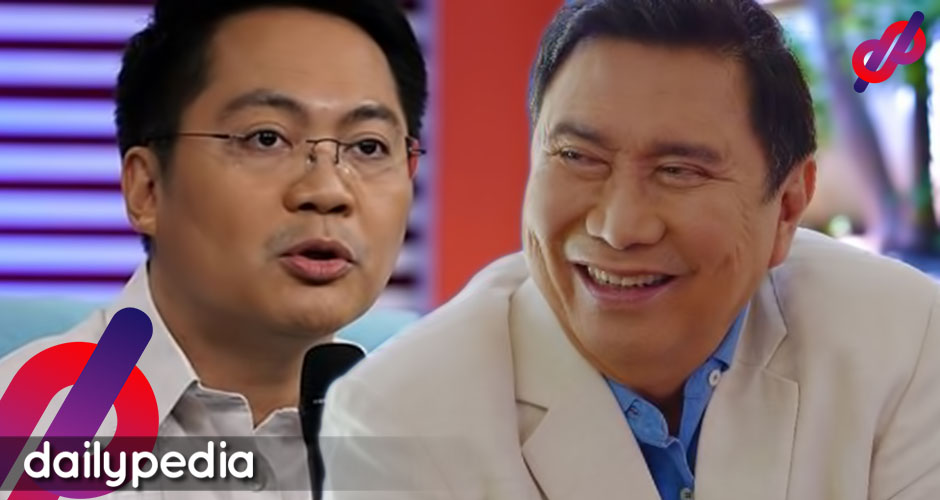 Tulfo revealed twice that he did it as a test since he was planning on becoming a Sinopharm distributor.
"I am not aware of that. Hindi namin napag-usapan sa Cabinet meeting. That is news to me," Nograles told ANC.
"I really don't know the details," he added.
Nograles also doesn't know if Tulfo should face repercussions.
"We have different agencies in charge of that. We leave it up to the agencies of government, if it is actionable," he said.
However, people don't believe for a second that Nograles was unaware of Tulfo, Cabinet members, and a senator getting inoculated with the smuggled Sinopharm vaccine.
https://twitter.com/_majc/status/1364477070298898437?s=20
Both Nograles and Tulfo are allies of the Duterte administration.
"Unaware" Anyare?!?!? https://t.co/UnQDx5fz52

— poy (@iBus0g) February 24, 2021
maang-maangan school of actinghttps://t.co/m1xsMu4BRX

— kth (@kthrlnd_) February 24, 2021
Napaka-basic competency ng awareness as a Cabinet level official ha, the highest rank in the Executive branch. Ikaw pa naman yung Cabinet Secretaey? Kung wala kang awareness, magresign ka na lang? https://t.co/ceDvF6qU9i

— Ben Bernabe (@yogawithben) February 24, 2021
Others said Nograles was left uninformed due to his constant presence on TikTok.
Kat-tiktok mo 'yan.
https://t.co/lQSuTPeAha

— Harry Sandoval (@hawypotter) February 24, 2021
https://twitter.com/iamsixto/status/1364502285984747520?s=20
Puro ka kasi TikTok, Kaloy. Nom! https://t.co/cD57UpXakc

— ricci (@ricci_richy) February 24, 2021
'inang 'to tiktok pa-kyut dapat dito tuktok pakyu!

Nograles unaware Mon Tulfo, Cabinet execs, senator allegedly got smuggled COVID-19 shots https://t.co/zkQQwoHNbC

— anjelo (@andrubonipeys) February 24, 2021
Tulfo said he didn't do anything wrong as his title of special envoy to China is "honorific." He said that President Rodrigo Duterte knew about the smuggled vaccines all this time.
A vaccine can only be used if the Philippine Food and Drug Administration (FDA) issues an emergency use authorization (EUA).
Duterte revealed in December last year that members of the military and the Presidential Security Group (PSG) took jabs of the Sinopharm COVID-19 vaccine despite at the time had no EUA or a permit for compassionate use.
PSG commander Brigadier General Jesus Durante III said it was true that security personnel were vaccinated with the Sinopharm product.
The FDA last February 11 issued a permit for compassionate use for 10,000 doses of Sinopharm vaccine for the PSG.