Filipinos are known to make light of any grim situation they may find themselves in. It's one of our ways of coping.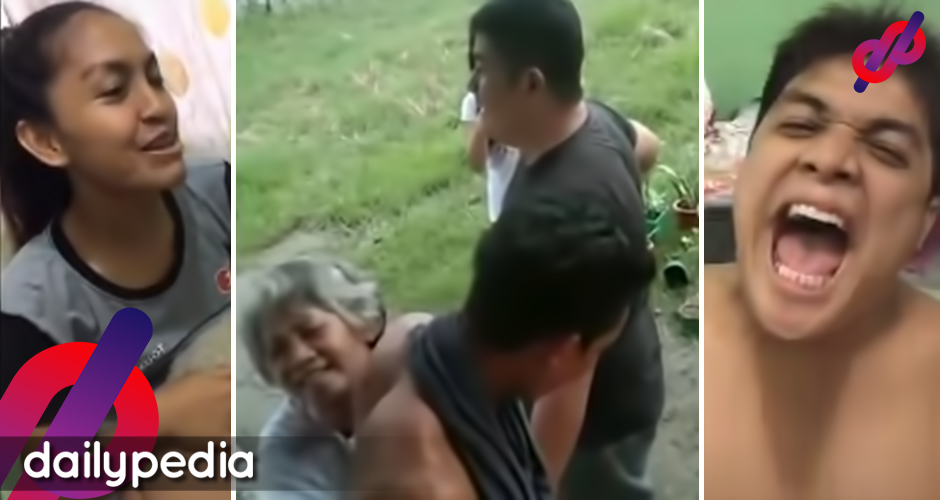 However, a video posted on TikTok has taken things too far.
Look at what else we have normalized. Our culture is broken https://t.co/zTVVq1CrjF

— Elvin García Luciano (@elvinelvinelvin) December 21, 2020
This now-viral video of a group of kids re-enacting the final moments of Sonya Gregorio and Frank Anthony Gregorio has garnered a lot of hate from netizens, including the likes of ABS-CBN artist Maris Racal and voice actress Inka Magnaye.
Report and block that tiktok user. They don't deserve the clout.

— Maris Racal (@MissMarisRacal) December 21, 2020
https://twitter.com/inkamagnaye/status/1340880397563875332
The sentiments of the uploader were possibly influenced by President Rodrigo Duterte's approach towards killing: that it's normal.
Another netizen showed proof of how this has become part of our "new normal" before COVID-19 even struck.
What the f—— pic.twitter.com/aGFEl00NMC

— Jayden ◟̽◞̽ | ia (@MattJDen) December 20, 2020
It shows screen shots of netizens reacting to the video and showing sympathy for PSMSGT Jonel Nuezca, the man who double-tapped Sonya Gregorio and Frank Anthony Gregorio.
His post has become a mega-thread of netizens supposedly throwing their support towards Nuezca, with comments ranging from how the Gregorios should not have fired their improvised PVC fire cracker or boga…
Ito pa isang demonyong bobo pic.twitter.com/l9921fJH11

— Alexander (@_Alexandersab) December 21, 2020
… and those "demanding respect" for police officers, even when being a police officer should not have been used as an excuse to kill in the first place.
https://twitter.com/ohitsajm/status/1340854497120116736
Netizens have also been sharing a 1-minute TikTok video from online seller and known Duterte supporter Jam Magno saying the whole #StopTheKillings trend was an overreaction.
tangina the audacity of this jam magno???? petition to shut her up pls pic.twitter.com/dQMUxhQiG3

— Francis Daniel (@FrancisCayomba) December 21, 2020
In the video, Magno would go out of her way to defend the police and simply associate every death from gun use to the New People's Army.
She would post a follow-up video supposedly clearing up the issues from her first video—though netizens were still not convinced.
Magno wants everyone to treat the grim murder caught on camera as an isolated case, stating that the officer in question was off duty and that he did not reflect the entire police force.
Netizens, like human rights advocate Francis Baraan, called her out for being an enabler as she did not bring attention to the root cause.
Jam Magno is trending, b/c she has been spewing another nonsical video w/o acknowledging the endemic abuse & misuse of power of the police, who kill w/ impunity.

Oo, hindi dapat nilalahat na abusado ang kapulisan. But when you do not bring to attention the root cause—ENABLER ka!

— Francis Baraan IV (@MrFrankBaraan) December 21, 2020
Netizens have since called for people to stop watching the TikTok content creator's videos to prevent her from gaining clout.