Quezon City 5th District Representative Alfred Vargas revealed that he contacted ABS-CBN president and CEO Carlo Katigbak after inhibiting himself from deciding whether to vote in favor or against the network's franchise renewal.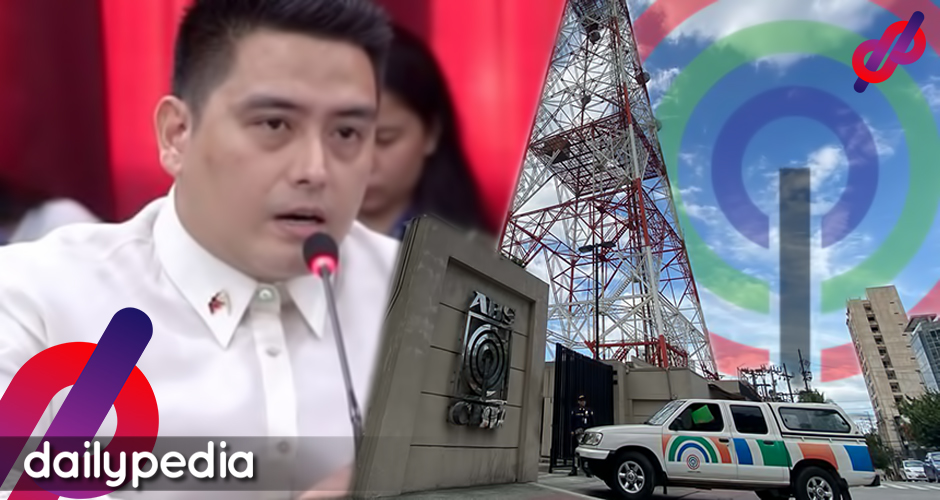 Vargas has been criticized as of late, even receiving death threats. According to him, a "conflict of interest" was the reason for his decision.
Criticism only intensified when people knew that his upcoming movie Tagpuan is an official entry for this year's Metro Manila Film Festival (MMFF), which also features Iza Calzado and Shaina Magdayao.
"People called me names. Nabastos tayo. Until now, people use this issue against me and my movie," he said.
"I just want to set the record straight. I inhibited from voting because of the circumstances that I was in. We want to always follow the law," he added.
Vargas respects the opinion of others and has "accepted" that he has has people hating on him.
"Everyone is entitled to his or her own opinion. I've already accepted that I have bashers. I just ignore them. I thought, at least we have something to talk about aside from 'Tagpuan.'
"It's just that, my parents—especially my mom—taught me that if people are saying wrong things about you, it's your responsibility to correct them," he said.
He clarified that he never voted yes or no to ABS-CBN's bid for a franchise renewal.
"I just want to say that it's not true that I voted 'yes,' or 'no' or even 'abstain.' What records will show was that I inhibited from voting."
Vargas said that people never really understood the difference "abstain" and "inhibit."
"When it was time to vote on the franchise renewal, my legal team discovered that I have a 'personal and pecuniary interest' because I have an outstanding contract with one of the departments of the network that I have to uphold. They said that if I would benefit from the voting, then I surely couldn't participate. I needed to inhibit out of delicadeza.
"If not, I could be subject to an ethical case and this could cost me my job as a congressman," he said.
Even when he inhibited, Vargas said that he wanted ABS-CBN to be granted a new franchise and continue operations.
"I understand why other people reacted the way they did at the time," the actor said.
He also revealed that he talked to ABS-CBN president and CEO Carlo Katigbak after his decision.
"He was the first one to understand my position. When I explained to him why I needed to inhibit, and he said he understood, I felt calm and happy already.
"People tend to spread lies or say libelous statements when they're emotional, but Mr. Katigbak is a decent and smart person. He understands the realities," he said.