In a statement uploaded on her social media accounts, she narrated the story of how she found out that he has been dishonest since they first met.
Akhuetie has yet to address the issue. 
Volleyball player Kathy Bersola revealed that basketball player and her now-former boyfriend Bright Akhuetie has been allegedly cheating on her "since the very start."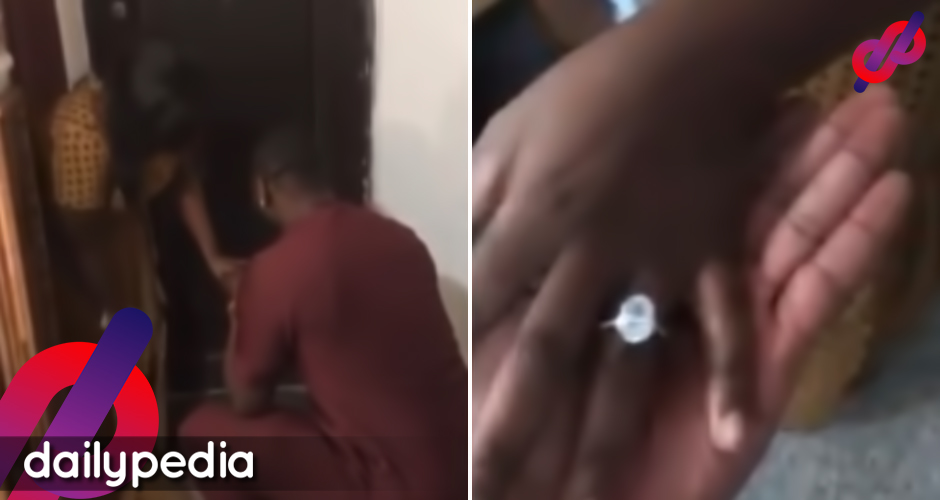 Tweeted on December 1, Bersola started off her expose thread and Instagram story posts with screenshots of Akhuetie proposing to another woman.
"Guys my boyfriend just proposed!" she wrote.
"To his other girlfriend among many other girls."
https://twitter.com/KB08_/status/1333764850317594626
She started off by saying that their relationship was perfectly fine until he decided to stop talking to her in August. A few days later, he told her that he wanted to break up. He reasoned that he holds a lot of baggage and doesn't want Bersola to be affected. But as everything seemed so sudden, they ended the conversation by deciding that they'll think about it.
It went back to normal after some weeks and things went by without addressing what just occurred as the basketball player "[doesn't] wanna talk about it."
Bersola wrote that she even asked him if he was seeing someone else which he quickly denied.
In late October, she found out that he has been dishonest since May 2019, which is when they started talking to each other.
"First thing I asked him when he started talking to me around May 2019 was if single siya. He said yes, he broke up with his ex months ago pa because she was 'crazy'. I found out they were still together until December 2019, when the girl found out about me and broke up with him. I was clueless," the athlete wrote.
Not only that, but he's been allegedly seeing a lot more women than his ex.
"He's been seeing sooooo many girls. Like legit always asking them to come over or if he could come see them. Always reacting to other girls' stories and messaging them, telling them he's single but not wanting to spill details about me, etc."
Bersola added that she has confirmed the allegation as she has "receipts" and has talked to some of the women Akhuetie has been involved with
"Friends na nga kami. They were very thankful [that] I told them all this."
Not only did the basketball player have flings, but he also had another "official" girlfriend, according to Bersola. The girl is the one he is currently with in Nigeria. She said that she tried messaging her but the latter didn't respond.
"While all this was going on, he was just continually using and manipulating me. I kept trying to talk to him but he never wanted to."
She continued to pretend like she doesn't know anything while gathering more information on his alleged cheating habits. When he was bound to fly home on November 11, Bersola was the one that dropped him off at the airport.
The volleyball player decided to message him everything she knew if ever he wants to talk about it but his only response was, "Oh wow. K."
He then accused her of not understanding the situation and has nitpicked and twisted the story.
"So paano ko maiintindihan kung di ka mage-explain? I don't deserve an explanation? When I'm in the middle of all this? Wow. Thanks for wasting more than a year of my life," Bersola said.
The two stopped talking to each other until last week when Akhuetie messaged her and asked her for a favor. And on December 1, he posted an Instagram story of him and the girl. It was the last straw.
Share ko lang nasa IG story ko tonight HAHAHA hi love story to basahin niyo 🤪 pic.twitter.com/LcEjqQGUvh

— Katherine Bersola (@KB08_) December 1, 2020
Bersola clarified that she shared the story with everyone not because she was sad or "bitter" but to make people aware and hopefully make other people in the same situation speak out.
"I am just furious and in complete disbelief that people like him exist. I hope there won't be any more victims. Doing this also for my peace of mind. I've been dealing with all this since August, and it's all really heavy. I'm done with it," she wrote.
"Kung idol niyo siya sa basketball, nako. Hanap na kayong bagong idol. Kung i-DM niya kayo, nako. Block niyo na. And to everyone, be wary about who you date because lying, cheating, [and] manipulative assholes like him exist."
https://twitter.com/KB08_/status/1333765521691406338
Bersola's Twitter thread garnered more than 3,000 retweets as of writing. Akhuetie has yet to respond to the allegations.