With the country still reeling from the events that happened on Sunday, December 20, two people whose opinions will surely be credible shared their thoughts on the actions of PSMS Jonel Nuezca.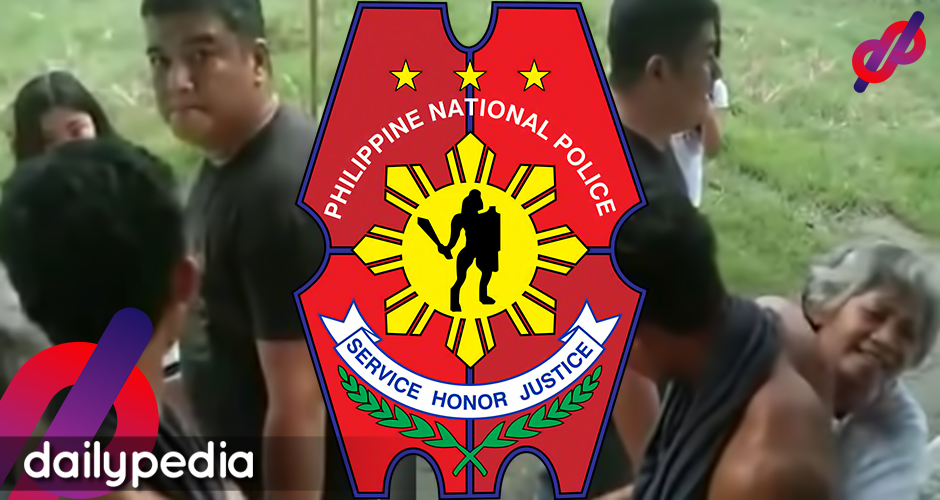 The Facebook posts of Ret. PGen. Arturo Lomibao, who led the Philippine National Police (PNP) as its chief from March 2005 to July 2006, and "Pulis Makata" Pat. Dean Rasco have gone viral for sharing thoughts that for some are contrary to the opinions of their comrades—not the ones that speak on national TV like PNP Chief Debold Sinas.
In both of their posts, they condone the actions of PSMS Nuezca as it not only reflects on him as a person but the entire police force.
Lomibao highlighted "organizational restraints" to anyone who joins the ranks of the country's police force.
"The moment you join the police force, you surrender some of your civil and political rights… you are now bound by the rules, regulations, and restrictions that the police force may enforce. Lahat ng kilos mo ay dapat mo munang isipin kung ito ay ikabubuti o ikasasama ng iyong organisasyon."
He compared this to when parents get called out for a misbehaving child—which rings true.
Regardless of how good your parent's achievements may be, if you as their child commit something unbecoming of your last name, you stand to have not only you but your parents judged by the public.
Take Nuezca's child. Young as she is, she has become the target of rabid netizens who look like they will stop at nothing to get both her and her father brought to justice—even as the Commission on Human Rights has called for a halt to online attacks on the child.
Lomibao also highlighted why people keep blaming the entire PNP for Nuezca's actions.
"Tama yung sinasabi ng iba na hindi dapat isisi ang kasalanan ng isang pulis sa buong organisasyon… pero ang tao, sooner or later, makakalimutan na si PSMS Nuezca. Ang maiiwan na lang ay PULIS ang gumawa."
This statement explains why the media keeps on trying to get a statement from the PNP about the matter. It's why people want to hear something from Interior and Local Government Sec. Eduardo Año.
It's why the issue was brought up by President Rodrigo Duterte in his recent, highly edited (i.e. devoid of expletives), televised speech.
This issue will leave a scar on the face of the PNP that will take decades to heal—something that's echoed by Pat. Dean Rasco.
For Dean, he brought home the idea of organizational restraints even more.
"Kumukulo ang dugo ko sa mga taong ganito; mga taong binigyan ng otoridad mula sa gobyerno na dapat sana'y gamitin upang magwagi ang kabutihan laban sa masasamang elemento, ngunit sila pa mismo ang gagawad ng parusang kamatayan ora mismo… nang walang ibang iniisip kundi ang galit niya."
He called Nuezca a "selfish animal" for not thinking of his comrades in the PNP, saying it will take decades for people to regain trust in the country's police force.
He also gave a different view on family and how the sin of one reflects on all.
"Ni hindi mo man lang naisip kung maipagmamalaki ka pa ba ng anak mo dahil sa pagpatay mo ng tao sa harap niya mismo."
Nuezca's child, who was heard saying "pulis ang tatay ko" in the viral video, might have been proud of her father prior to the incident. But there's no telling how she feels right now.
He ended his post by asking for forgiveness, and by calling out Nuezca one last time.
"Oo, isa ka sa libu-libong miyembro ng PNP, pero hindi mo na mabubura ang pagdungis na ginawa mo, at lalong hindi mo na maibabalik ang mga buhay na kinitil mo."
This statement was echoed by Lomibao in the post-script of his Facebook post.
"My heart bleeds for the organization which I tried to serve with all sincerity."
Nuezca's actions will no doubt reflect on the PNP, whether Sinas, Año, or the President want to or not.
They may call it an isolated case, but once Nuezca's name is forgotten, people will only remember one thing:
A policeman shot and killed two unarmed civilians in Paniqui, Tarlac. All because he was mad at them.