Former national athlete and incumbent Senator Pia Cayetano isn't about to take "pot shots" at the construction of world-class facilities the Duterte administration spearheaded from the 2019 Southeast Asian Games lying down.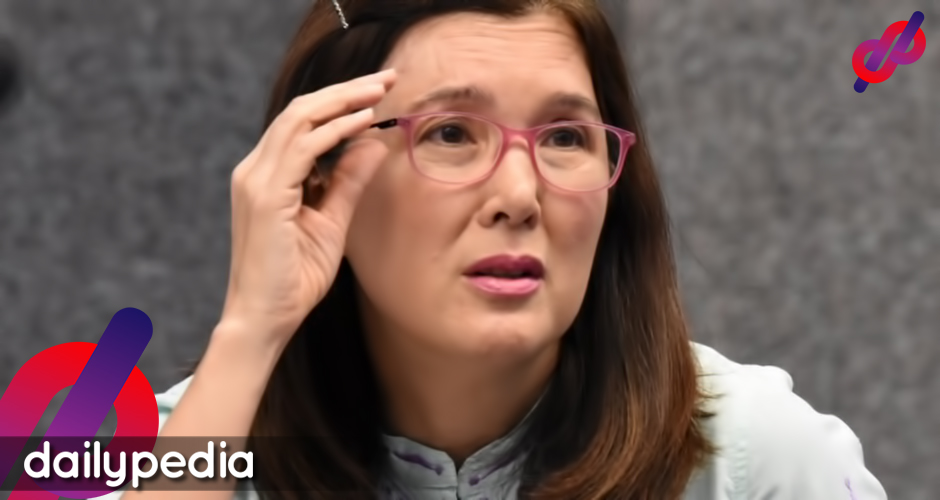 In what a lot of netizens called an emotional outburst to Sen. Risa Hontiveros's call for a probe, Cayetano asked why there was a need to "politicize" the world-class facilities put up under her brother Allan Peter Cayetano's guidance,
"Most of these athletes will never even be remembered… but on that day we won the gold medal, the entire Southeast Asian countries paid their due respect to the Filipino athletes," Cayetano said.
Cayetano highlighted how no one wants to match the sports facilities just because "people might suspect something if it looks too good."
"So paano, puro bulok na lang tayo para walang pumapansin?"
WATCH: Sen. Pia Cayetano fumes after Sen. Risa Hontiveros called for full-scale probe into the funding used to construct sports facilities for the 2019 Southeast Asian Games | @CMRamosINQ pic.twitter.com/3YUOpj1YAV

— Inquirer (@inquirerdotnet) November 10, 2020
She also said that lawmakers apparently have no knowledge of the "passing of the National Academy of Sports", referring to Republic Act 11470 passed this June 2020.
The National Academy of Sports law institutionalizes a national sports program, which seeks to find talented young athletes and nurture them under the Academy.
She asked that other lawmakers be careful of their statements because "your statements will once again make headlines."
Netizens were quick to point out how her emotional outburst while having some conviction, lacked the "substance" necessary to debunk claims of corruption—i.e. a full audit of the facilities.
Pia Cayetano huwag imong idaan sa galit! Simply present to the public an audited report and let the documents speak for itself!!!

— Adhelle▪️ (@m_adelie) November 10, 2020
Anong kinalaman ng mga athletes sa pagpapatayo ng mga sports facilities? Mag-iimbestiga ba kung walang whiff of corruption? Saludo kami sa bawat atleta. Pero sa mga politiko hindi niyo ba pinagkakitaan yun palaro at ngayon ginawang excuse yun mga atleta para walang investigation?

— Rene Guidote (@ReneGuidote) November 10, 2020
https://twitter.com/rubykontrabidah/status/1326148405370920961?s=21
Launching an investigation on the use (or misuse?) of the funds is actually a good way to honor our athletes, I believe. If wala namang tinatago, there's nothing to worry about. Right?

— ER Claudio, M.D. (@docerclaudio) November 10, 2020
Others even said the success the athletes achieved during the 2019 SEA Games had nothing to do with the sports facilities put up under her younger brother, Taguig-Pateros Rep. Alan Peter Cayetano.
https://twitter.com/jampong_aira8/status/1326119367545769985?s=21
Anong kinalaman ng athletes sa full-scale probe? They are not being disrespected. They are not the ones to be investigated. Bakit nanggigigil ito? Sana ganyan ka din kagigil sa mga kabastusan ng gobyernong ito!

— CeebeeEm (@purplepoetry88) November 10, 2020
Some even said she is merely trying to get her brother out of the line of fire as the Philippine Southeast Asian Games Organizing Committee (PHISGOC) still owes nearly P400 million to the Philippine Olympic Commission (POC) for mobilizing suppliers during the meet.
Obviously, she's talking as a sister of Alan Caldero and not as a senator. She seems like a doting sister and enabler of a brat

— ThinkingTaxPayer (@myPhilippines86) November 10, 2020
https://twitter.com/harrymayknow1/status/1326106542714748928?s=21
Rep. Cayetano chaired the PHISGOC, which notoriously overfunded a cauldron meant to carry the SEA Games flame.
Rep. Cayetano has been under fire ever since the beginning of the 2019 SEA Games as delays in construction and accommodation for the SEA Games athletes marred the opening of the regional sports meet.