It seems that President Rodrigo Duterte is really out to protect the police and military first.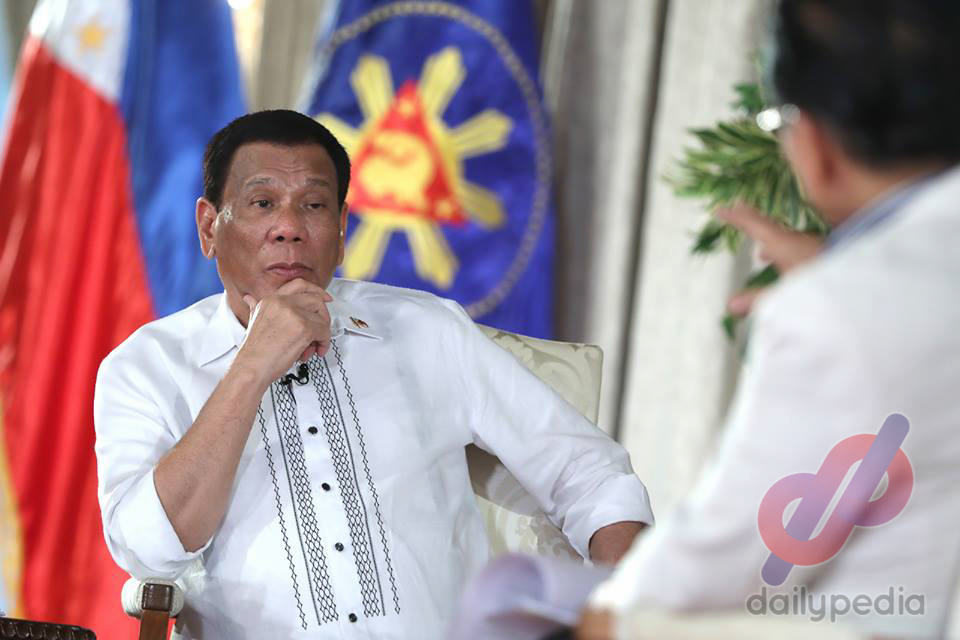 A year after having their salaries increased, Duterte now declared that his "errand boys" need to be first in line to receive the COVID-19 vaccine.
'ERRAND BOY.' President Duterte cites the daily duties of police and military in explaining why they will be included in the first batch of Filipinos to be inoculated with the coronavirus vaccine once it becomes available. pic.twitter.com/t99md4Obfs

— ABS-CBN News (@ABSCBNNews) November 23, 2020
In his recorded speech broadcasted last Monday, November 23, Duterte said he needs the military and the police to be healthy because "I won't be able to trust and ask anyone to do work."
Duterte cited the work uniformed personnel have done during relief operations in Cagayan after the province was nearly submerged in the wake of Typhoon Ulysses.
He also asked the public to not make things hard on the police, saying, "Matulog na lang kayo kaysa mag-inuman diyan tas magkagulo."
Netizens have since questioned the emphasis the President has been placing on putting uniformed personnel first for practically everything on his list.
People have called him out for not thinking of health workers first, as they are the ones who are at risk of contracting the virus.
Pwede bang health workers muna ang priority sa Vaccine? 😭😭😭 https://t.co/hdg7g9LT9P

— Jeff Arapoc (@jaarapoc) November 24, 2020
Yung VEERUZ ang kalaban pero mga PULIS/MILITAR ang ipa-prioritized kesa sa mga NURSES, DOCTORS and MED TECHS na sila mismo ang EXPOSE sa COVID-19.💩💩💩 https://t.co/PLXA7HNj42

— Ninja Shoyo (Hinata Shoyo) (@boss_volley) November 24, 2020
Others questioned why the President wants the police and military to remain healthy in the first place.
Hypothetically speaking, what will you do with the immune military & police when our health workers are mostly dead by the virus? https://t.co/LLKnDy23VF

— Nath'𝑠 𝑎𝑙𝑙 𝑓𝑜𝑙𝑘𝑠 (@nathaliesaud) November 24, 2020
Some have even pointed out how the President keeps saying "pulis ko, sundalo ko" during his speeches, especially when it involves uniformed personnel.
https://twitter.com/trianglechokeme/status/1331384909705871361
A couple of people also said it was a downgrade to be called "errand boys" by no less than the President, after all the police and military have done to support Duterte.
https://twitter.com/dracaryssssss/status/1331148873583104001
You need a healthy military and police kasi 'pag magkasakit sila walang gagawa ng mga karumal-dumal mong plano.

Unahin muna ang mga frontliners. https://t.co/g7YrFQd2d7

— 𝙥𝙤𝙩𝙖𝙨𝙨𝙞𝙪𝙢 (@pxbss) November 24, 2020
The latest from the President has definitely left people scratching their heads in disbelief, especially as he has access to health experts via Health Secretary Francisco Duque III.
In the same briefing, vaccine czar Sec. Carlito Galvez Jr. said COVID-19 vaccinations can start as early as May 21.
Duterte, on the other hand, has appointed the military as the implementing arm of the country's coronavirus immunization program in July.
Outside of being his errand boys, Duterte also said the military and the police aren't as better off as middle-class citizens, hence his emphasis on putting them first back in July.