People have been blaming the media for everything lately—from over-indexing on COVID-19 in its early stages, now we have a government official who blames a network for its lack of coverage.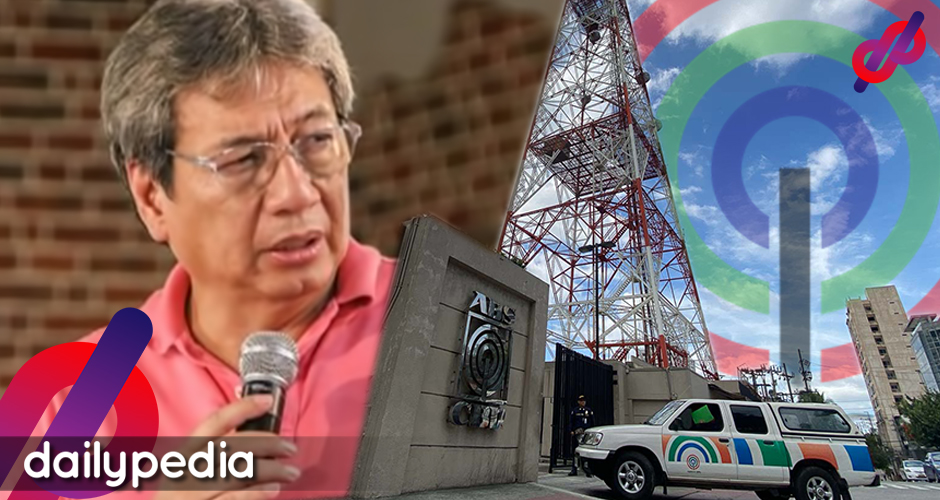 Even if said network was denied a franchise to being with.
In a now-viral video, Isabela Governor Rodolfo Albano III could do nothing but laugh after Christian Esguerra, journalist and host of ANC's Matters of Fact, fired off a question without so much as blinking.
Isabela gov says ABS-CBN should have sent news team right away to cover Ulysses onslaught, forgetting the House committee vice-chaired by his brother killed network's franchise bid.

ABS-CBN Tuguegarao and Isabela stations among those shut down as a result. | via @IanEsguerra pic.twitter.com/zeNaZeCEpy

— ABS-CBN News Channel (@ANCALERTS) November 16, 2020
All Albano could say was "lahat naman ng station, na-overwhelm yung crew nila dito," and deflect the conversation elsewhere.
This came after his remarks that they had to be the ones to provide them with footage and photos after Isabela and Cagayan were hit with the worst flooding they have experienced in decades.
"Sana kung mayroon kayong mga crew dito. Yung mga crew ng ibang station pinapunta na namin para tingnan yung damage dito sa Isabela and Cagayan," Albano said prior to being asked the now-viral question.
Netizens on Twitter were all over the governor, firing at him from all angles.
Some were direct to the point and said he got burned by Esguerra.
Ano nasupalpal ka! Tawa tawa na lang?? Kawawa yun mga Pilipino na nasasakupan mo! https://t.co/qANO3vLbDk

— Roque Rox Santos (@roxsantos) November 16, 2020
https://twitter.com/lyndajumilla/status/1328153778177110017
Governor…yung nangyayari po sa ating lahat ay hindi nakakatawa o nakakatuwa. You're making fun of yourself. https://t.co/jNWJZCHV3L

— Jerome Vargas (@TheJeromeVargas) November 16, 2020
Others simply accused the governor of passing the buck, reminding him that it was his brother, among others, who denied ABS-CBN their franchise.
https://twitter.com/biancadava/status/1328186835026079744
Nyemas. Short memory na, sinisi pa ang ABSCBN. https://t.co/nZp8agpjVT

— ethelMEspiritu (@EthelMEspiritu) November 16, 2020
https://twitter.com/nickvillavecer/status/1328186962977595392
ABS-CBN celebs and news personalities also offered their two cents on Albano's statement, where he essentially blamed not just ABS-CBN but all media for their lack of coverage.
https://twitter.com/agot_isidro/status/1328181546256269318
He probably even forgot his brother voted against the franchise which makes me wonder if the 70 who voted against the ABSCBN franchise renewal really understand what they did to their own constituents, to the country and to our democratic landscape. https://t.co/hdU7uR3sJe

— Karen Davila (@iamkarendavila) November 16, 2020
Yung nanisi kayo pero nakalimutan nyo kayo pala dahilan. pic.twitter.com/43sOpS985p

— Enchong Dee (@enchongdee777) November 16, 2020
There were those who pointed out how the Isabela LGU used to rely on ABS-CBN to get information out faster—specifically because people weren't as attuned to their LGU's social media accounts.
Takeaway from this interview:

The LGU of Isabela used to rely on media, particularly ABSCBN Regional, in getting information out to public the quickest. https://t.co/q9Ok9bDVQx

— Kevin Manalo (@kevinmanalo_) November 16, 2020
Other personalities have also weighed in with their thoughts.
We reap what we sow, don't we? Dear PH gov't, when political patronage and legislative capture kills the news group that has the widest reach, you, your family, the people who elected you, suffer. #CourageON https://t.co/I14ae6maC6

— Maria Ressa (@mariaressa) November 16, 2020
So the Gov acknowledges there was a lack of news dissemination from ABS-CBN. (What crew, where??) When reminded that there's no more network due to shutdown, his reaction is to LOL bec it's soooo funny that ABS-CBN lost its franchise? 🥸 "Ambibibilis ng response ng ABS-CBN!" https://t.co/zLAYv8LCPA

— Pia Magalona ⁷ (@piamagalona) November 16, 2020
Though perhaps this tweet summed it up best.
https://twitter.com/lendlfabella/status/1328172254992101377
This all came about after Magat Dam, one of the country's largest dams, had to release water after it came close to spilling after nearby mountain ranges were inundated by rainwater brought by Typhoon Ulysses.
Since then, the national government has been hard at work in conducting search and rescue operations—mainly through the Office of the Vice President.
President Rodrigo Duterte also made his visit to the region and promised a probe into the mining and alleged illegal logging practices still hounding the Cagayan region.