A footage of an angry woman scolding barbecue vendors is going viral on social media.
Netizen Rica J. Arcanio shared the video that had viewers laughing and angry at the same time.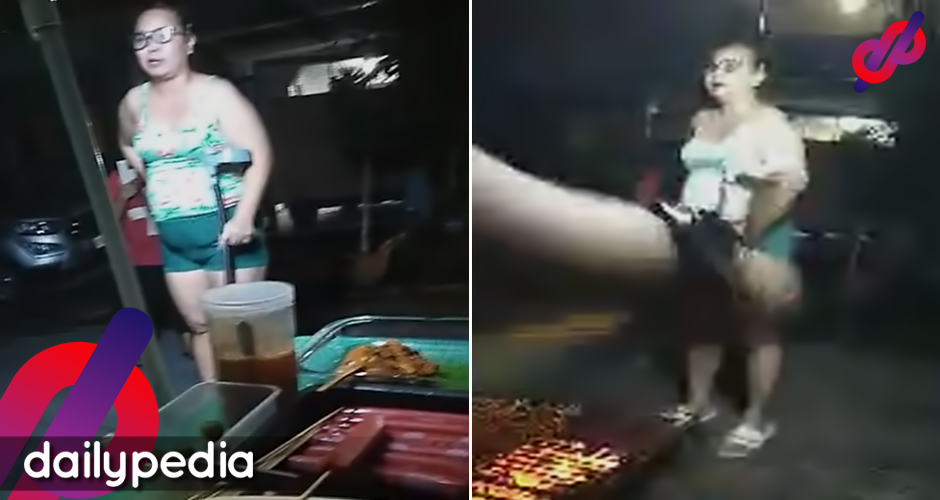 The woman apparently confronted the vendors because the smoke coming from their grill was entering her house and polluting the "clean air."
She told them that she has nothing against their barbecue business, but the smoke was killing the people living in her house.
"Ayaw niyo talagang tumigil ah. Pwede kayo magtinda, hindi ko kayo pinipigilan magnegosyo, pero wag kayo mamerwisyo ng iba. Nakakaperwisyo 'yang usok niyo," she said angrily.
One of the vendors, who sounded like a little kid, told the woman that the barbecue grilling is the only way her family makes money.
"Ito po ang bumubuhay saamin ma'am," she told the woman.
The angry woman then said something that made netizens laugh. She said that the vendors should try cooking without creating smoke.
"Pwede kayong magluto yung hindi naguusok. Wag kayo magpausok," she said.
She explained that the smoke has been causing a lot of problems and that she had already complained about it earlier.
The woman then accused them of polluting the air.
"Yang ginagawa niyo, pinopollute niyo ang air namin."
And that the smoke was killing her.
"Ikaw kaya pàtayin ko, Pinapātay mo kami sa ginagawa niyo.
"Okay lang sana kung hindi mo kame pinapatay niyan.
"Hanap buhay niyo nga pero nagaperwisyo naman kayo ng ibang tao.
"Okay lang magnegosyo kayo wag lang kayo mamerwisyo," she added.
She also said that the problem with the smoke is something she has to deal with every day.
She then points her cane at the vendors and murmured something as she walked back to her house.
A netizen in the comment section shared a photo of the distance between the angry woman's house and the barbecue vendors. It appears she lives in a modest two-story home which is a little over ten yards from the barbecue stand.
Netizens made jokes about her complaints. They said how ridiculous she sounded when she told the vendors to grill barbecue without creating smoke. Others said that it was quite impossible for the smoke to enter the house because of how far the distance was between it and the barbecue stand.
While most did what netizens usually do, and that was tag Raffy Tulfo In Action to settle the parties' dispute.