Here's the list of haunted places in the Philippines to avoid or to visit.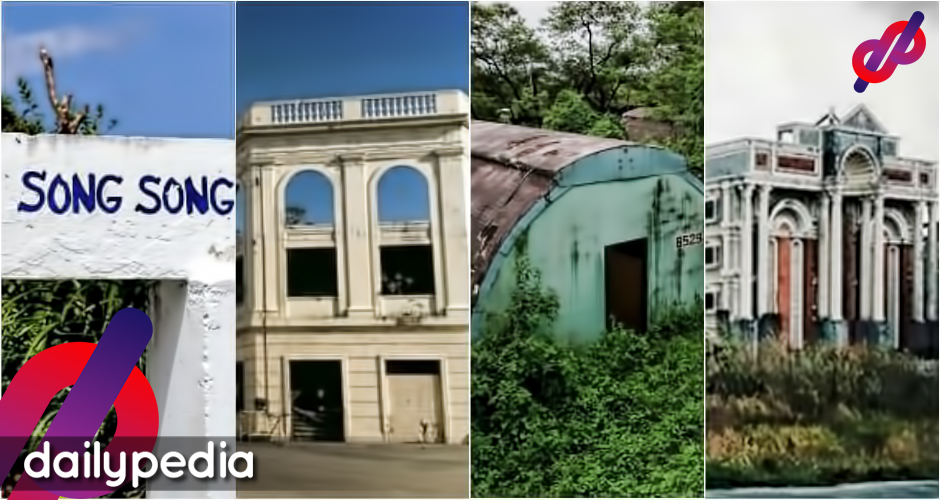 1. Diplomat Hotel
Established during the year 1913, this hotel was originally used to house nuns and priests. When World War II happened, it served a refugee camp that was later invaded by the Japanese and it became a scene for violent acts like the raping, torturing, and decapitating of nuns and priests.
Some locals say that when night comes, you could hear the screams of the inhabitants long gone. The eerie sound of footsteps with clanking chains echo in the vicinity of the hotel.
"I spent all that time haunted by the ghost of someone you never really were"

📍 Diplomat Hotel, Baguio City pic.twitter.com/JlD1p7Py7W

— Aly (@AlliahGuilas) May 17, 2020
A security guard was once doing his rounds when he saw group of priests walking in the hallways of the hotel carrying their own heads.
2. Manila Film Center
Manila Film Center was supposed to be one of the most iconic landmarks in Southeast Asia. In 1982, First lady Imelda Marcos requested for this Manila Film History Theater to be built in 77 days. The construction of the building was rushed which led to an accident, burying almost 1,000 workers under the rubble.
Some people survived the tragedy but most were trapped and their bodies were never recovered. Three weeks after the incident, the first lady still pushed through with the grand opening.
#November17 | On this day in 1981, at least 169 construction workers died after a scaffolding collapsed inside the Manila Film Center, which was being built at the time. The P25-million Manila Film Center was a pet project of former First Lady Imelda Marcos. pic.twitter.com/r3qTX6Zcjl

— Everyday History (@edhistoryph) November 17, 2018
People from all over the world enjoyed the gathering, drinking champagne and dancing unaware that below them were buried the bodies of the construction workers.
3. Ozone Disco
A group of college students decided to celebrate their impending graduation at a popular bar in Quezon City. A fire broke out and escalated quickly, trapping everyone inside.
162 people died while 95 survived.  This was one of the biggest tragedies that the Philippine experienced.
Share ko lang na napadaan ako sa original area where the Ozone Disco was one located. It was demolished and got re-structured as a branch of Goodah. pic.twitter.com/IPodqXcZCb

— AC (@ItsACsLife) September 4, 2020
4. Bahay na Pula
Before the Japanese era, the crimson house or Bahay na Pula was already built. The house was turned into a garrison for the Japanese army where it was used as a hideout and torture chamber for abducted men and women.
The Bahay na Pula @ Brgy. Anyatam, San Ildefonso, Bulacan.

© BBC/Pinterest

Then: Now: pic.twitter.com/axze2vtqjZ

— notch (@litolacaba19) July 28, 2020
Today, the house is abandoned and they say you can still hear the screams of the dead.
5. Malacanang House
One of the famous stories of the people living and working there said that they can hear piano playing but when they check to see if there is someone using the music room, there is no one there. They also said that they can see the ghosts of the previous presidents roaming around as if they are still working inside the Palace.
6. Manila City Hall
Known for its coffin-shaped structure, Manila City Hall is probably one of the most haunted places in the Philippines. Employees reported that apparitions can be seen even in broad daylight.
Around 6 p.m., security guards who are on duty would hear footsteps, faint cries and chains beings dragged on the floor.
DAY 2 – Landmarks

Manila City Hall is truly an iconic landmark that most Filipino recognize. It has been repainted recently with such golden touch.
I tried to make this look like a post card. Hope you'll like it!#oktobra2020 @oktobra2020#digitalart #painting #oktobra pic.twitter.com/lxP1udpj0O

— Frivo | OPEN FOR COMMISSIONS | (@thatfrivoguy) October 2, 2020
7. Teacher's Camp
Located in Baguio, Teacher's Camp is an ideal place to host seminars and events because of its picturesque view. Aside from the beauty that the place has to offer, it is also swarming with ghosts. According to the rumors, the camps served as the battlefield during the American period.
Bonfire, chill music, pizza, and friends. 🔥❄🎵

Perf way to relax and celebrate. I need more nights like this. 😭💓
📍Teacher's Camp, Baguio City pic.twitter.com/QapiIT9iHB

— Patricia Rigodon (@ptrshrgdn) December 9, 2018
8. Fort Santiago, Intramuros
Built during the Spanish era, Fort Santiago was a defense fortress against invaders like the Americans and Japanese. Hundreds of lives were lost in the fort.
Today, it serves as a tourist attraction and is known for its beauty. People who live nearby said that sometimes, in the middle of the night, they would see headless soldiers marching inside the fort.
LOOK: The Department of Tourism says the dungeon of Fort Santiago in Intramuros, Manila is now open to the public from 2pm to 10pm every day.

📷 DOT Facebook page pic.twitter.com/7MjsxVt7zd

— CNN Philippines (@cnnphilippines) February 1, 2020