The mistakes seen in modules handed out by the Department of Education (DepEd) seems to have reached Broadway star Lea Salonga who expressed her horror over the seeming lack of quality control.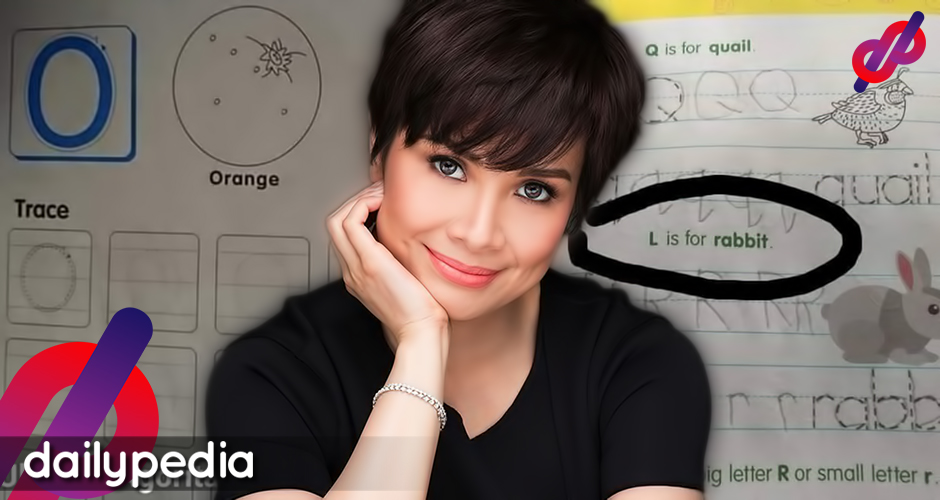 Posts on the Broadway star's Facebook account have garnered a lot of attention showing glaring errors both in writing and production of the modules.
Indignant may not be a strong enough word to describe Lea's feelings towards these mistakes—something which has plagued DepEd even before the pandemic.
It has, however, been magnified as DepEd has enlisted the help of TV networks in producing content for DepEd TV, one of the agency's solutions to the lack of reliable internet access in the country.
Recently, a broadcast of a Math lesson on state-run IBC 13 showed an incorrect way of solving for the value of x. It showed dividing a value by zero, something that current students are taught should not be done because it will yield an undefined value.
DepEd Undersecretary for Administration Alain Pascua has since apologized for the mistake via his Facebook page, saying "the portion went through our QA unnoticed." "I wrote this post to correct our mistake," said Pascua, who also assured students and parents that it will be corrected once the episode is uploaded to the DepEd Commons website and DepEd's YouTube channel.
He also promised to implement stricter quality control methods on DepEd TV episodes to ensure it doesn't happen again.
This is not the first time that DepEd has been in the sights of netizens for mistakes in their modules. Outside of printing, typographical, and grammatical errors in their physical modules, DepEd was previously under fire for a grammatical error shown on a test broadcast of DepEd TV.
Early in August 2020, a test broadcast showed an English module giving incorrect options to define the word picturesque.
We commend @DepEd_PH for coming up with TV episodes for distance learning in a short span of time but it seems that their content should be carefully reviewed for correctness. #DepEdTV pic.twitter.com/KmxLxn0TvZ

— Changemakers Philippines (@ChangemakersPH) August 12, 2020
DepEd Secretary Leonor Briones herself apologized for the mistake during a virtual Malacañang briefing on August 13. She said there was an error in transferring and copying the material sent by their curriculum group to DepEd's "technical people".
This was done in preparation for the opening of classes back in August 24, which has since been moved to October 5.
DepEd also came under fire for a module that used "provocative terms" as part of the options for an Araling Panlipunan lesson in Zambales. DepEd has since clarified that the module was produced by a private Catholic school, who has since corrected the module.
Previously, President Rodrigo Duterte has asked Briones if students could skip school year 2020-2021 due to the pandemic. Duterte has since back-pedalled on this statement, saying "nothing can get in the way of the instruction and formation of our learners—not even a pandemic," during a pre-recorded message aired during the opening of classes on Monday, October 5.
Let's just hope that these glaring mistakes will be the last we see during this school year.