Delays in the passing of the 2021 national budget have forced people into doing things that have been viewed, at best, as questionable.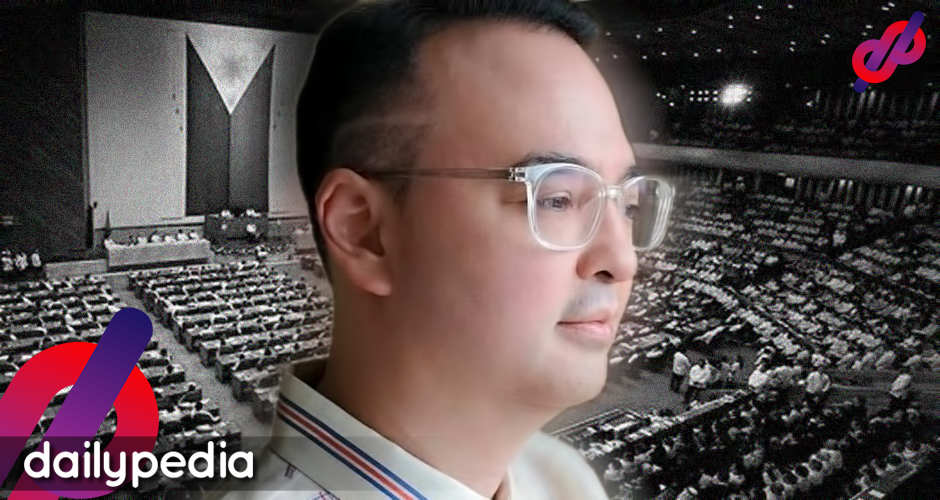 From now-former House Speaker Alan Peter Cayetano's offer to resign on September 30 to House Speaker-elect Lord Allan Velasco's impromptu "session" at the Celebrity Sports Complex in Quezon City, let's see exactly how we got to what Cayetano earlier described as "a Guinness World Record".
An agreement between gentlemen?
The race for the position of Speaker of the House started in July 2019, after the winners of the 2019 Midterm Elections were made official.
Three men figured in the race to have the most powerful seat in the Lower House: Taguig-Pateros Rep. Alan Peter Cayetano, Marinduque Rep. Lord Allan Velasco, and Leyte 1st District Rep. Martin Romualdez.
Cayetano and Velasco made it clear that they both wanted to be Speaker of the House come July during the campaign period. Romualdez only made his intentions clear after being elected.
Sessions at the 18th Congress wouldn't be able to start without a House Speaker, so it seemed fair that an election be held—but with two men in the running, someone had to step in.
Enter none other than President Rodrigo Duterte, who proposed a term-sharing agreement between front runners Cayetano and Velasco. According to the President, he did it to "end up the impasse", pertaining perhaps to a possible delay in the start of the 18thCongress should both men persist in being the House Speaker.
On July 22, 2019, Cayetano would be elected as House Speaker after getting 266 votes—votes which included Velasco's. Only one man challenged him for the post: Manila 6th District Rep. Bienvenido Abante, Jr.
Abante would later become the House Minority Leader—a questionable decision as Abante also voted for Cayetano. As for Romualdez, he would be given the post of House Majority Leader.
Respect the agreement? Cayetano says "big if"
News of the term sharing would still make rounds, as the President expected all parties involved to respect the agreement, but it would die down as Congress settled in and tried to deliver on the expectations of the President—not the Filipino people as Cayetano loves to put it.
That is, of course, until July of this year—two weeks after Cayetano and his allies in Congress would make good on Duterte's 2017 promise: permanently ending the legislative franchise given to ABS-CBN.
In a story posted by the Manila Bulletin, Cayetano said the term sharing agreement between him and Velasco still holds.
"My personal commitment to the President as head of the coalition is, I will wait for his advice on the proper time to step down. Having said that, there are no changes to our agreement," said Cayetano.
This comes after Cayetano alleged that Velasco was behind a coup d'état attempt against him in February this year—just before the country would be placed in a nationwide lockdown.
In an article posted by Business Mirror, Cayetano said Velasco was "offering funds and chairmanship under his leadership, and even speaking to some lawmakers himself." Velasco would go on record to say Cayetano's statements are "far from the truth."
This would be the last we hear of the term sharing agreement about the House speakership row—that is, until September 28, 2020, when Cayetano offered to resign from his post as House Speaker, an offer that would be rejected by the House of Representatives.
Cayetano would use this moment to proclaim that he still has the support of the House as its Speaker—until President Duterte would once again step in.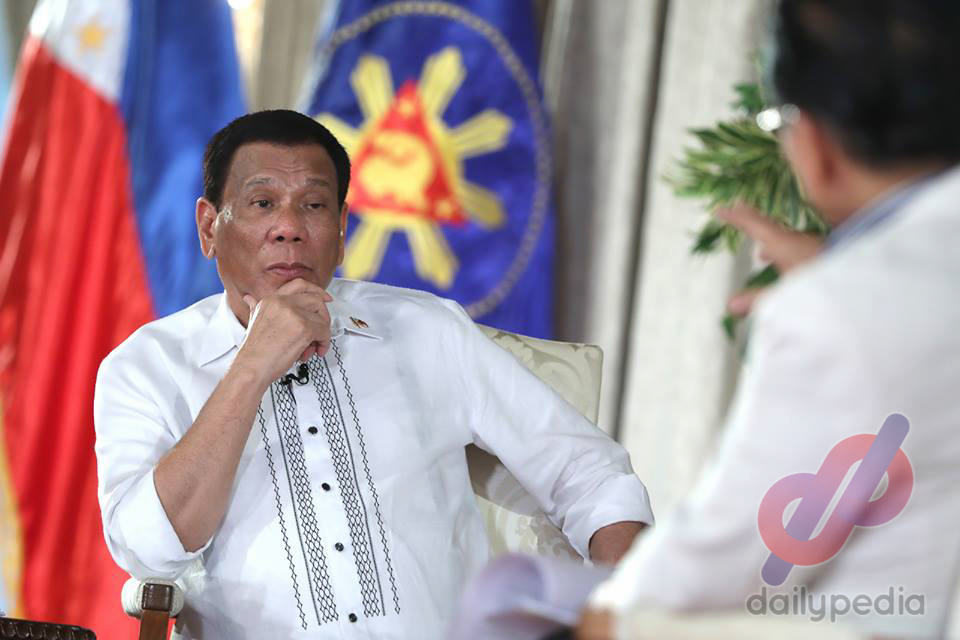 Threat from Duterte, new speaker
In an unplanned broadcast, Duterte slammed lawmakers at the House of Representatives on Friday, October 9, saying "if you don't pass the budget, I will do it for you."
This now leads us to the events that transpired yesterday, October 12, and today, October 13.
Velasco would gather nearly 200 lawmakers at the Celebrity Sports Complex in Quezon City, hold a "session", and have those present call a vote as to who would become the Speaker of the House. He would get 186 votes to solidify his position as the new Speaker.
Cayetano would call for a press conference hours later, saying what Velasco and the lawmakers did was "worthy of a Guinness World Record for the worst lambasting done to the House of Representatives."
He would then claim to have a manifesto with 200 signatures that made it clear he still had the numbers—and therefore support—of the House of Representatives. Some of the signatories, however, would debunk his claim, like Maguindanao Rep. Esmael Mangundadatu and Zamboanga Del Sur Rep. Divina Grace Yu.
Today, the House would ratify its decision at the Celebrity Sports Complex and proclaim Velasco as its new House Speaker.
As for Cayetano? He would take to his Facebook page to issue a sorry-not-sorry apology disguised as an irrevocable resignation.
He would also ask for forgiveness from the President in a Facebook Live minutes after he would be ousted due to a misunderstanding.
"Mr. President, if I made a mistake, kung mali po ang reading ko, if I misunderstood na ituloy at tapusin ko ang budget, ako'y humihingi ng paumanhin. Hindi ko intention na hindi ka sundin," he said.