Former National Bureau of Investigation (NBI) chief Dante Gierran has been named the new head of the Philippine Health Insurance Corp (PhilHealth) following the resignation of the agency's former chief Ricardo Morales, who has been accused of perpetrating corruption amid the pandemic.
President Rodrigo Duterte said that Gierran's appointment is also to get rid of the corruption within PhilHealth.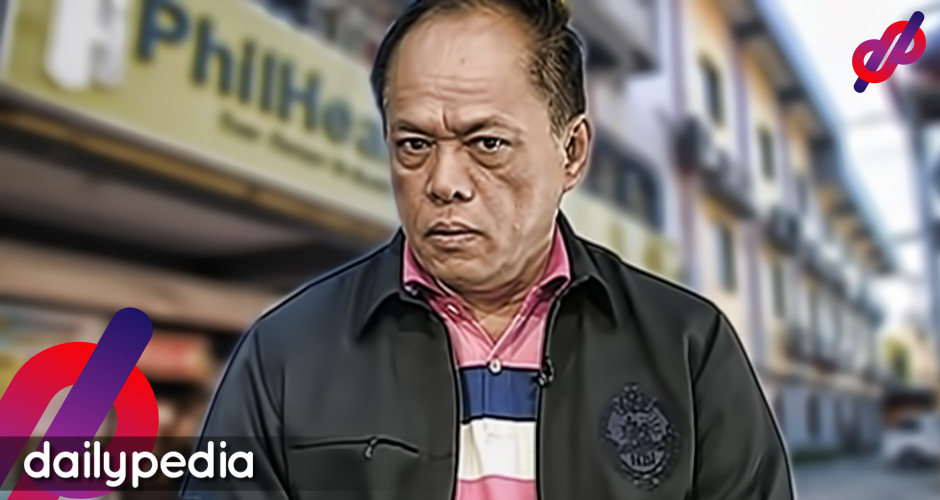 "Pakilala ko lang sa inyo 'yung bagong kuwan ko na PhilHealth, si Gierran. He was the retired director of the NBI. He is a lawyer and an accountant, so palagay ko, sabi ko sa kaniya, the next two years will be devoted to fight against corruption,"  Duterte announced during a meeting with the Inter-Agency Task Force that was aired on Monday.
"Maghanap kayo ng mapakulong natin para may maiwan tayo sa kulungan," he added.
Duterte also instructed Gierran to reshuffle regional directors of the agency.
"I want a reshuffle of the different regional offices within the next two or three days. That goes for the NBI, and the Philhealth," he said.
"'Yung lahat ng ano, regional vice president, tanggalin ninyo, whether performing at par or in parity with the other good ones. You know, if they are there for so long a time, the element of familiarity always enters the picture. 'Yan ang mahirap diyan," Duterte added.
Morales was urged by Duterte to resign after his medical documents revealed he was suffering from cancer.
PhilHealth Executive vice president and chief operating officer Arnel De Jesus briefly replaced Morales, but did not attend the Senate and House hearings on the alleged corruption in PhilHealth due to heart ailments and diabetes.
Karen Davila, who is not a fan of the current administration, tweeted the Universal Health Care Law qualifications for the position of President and Chief Executive Officer which says that the new appointee should 'have at least seven years of experience in the field of public health, management, finance, and health economics or a combination of any of these expertise."
The President appoints former NBI Chief Dante Gierran as new President & CEO of Philhealth.

Here are the requirements under the Universal Health Care Law. pic.twitter.com/rfI2hpoyW8

— Karen Davila (@iamkarendavila) August 31, 2020
On Tuesday, Gierran himself admitted that he knows has zero experience in public health.
"I'm very scared. I'm scared because I don't know the operations of PhilHealth. Unlike NBI, I knew the operations of NBI. But PhilHealth, wala. I do not know about public health," he said during an appearance on ANC's Headstart. 
"I don't have experience about (sic) public health. What I know about is financial management, having been a certified public accountant, and insurance," Gierran added.
He wants the public to give him "a chance to lead."
"I would like to succeed. I am scared but I am not cowed," he said.
Gierran would also seek advice from Morales, saying: "I will talk to you later, sir. I have much to learn from you."
Netizens once again pointed out Duterte's questionable decisions on appointing public officials.
One netizen praised Gierran for admitting that he knows nothing of public health, unlike Mocha Uson, Arnell Ignacio, Robin Padilla, and other Duterte allies.
Did Mocha have any qualification?, Arnel Ignacio?, Robin Padilla?. At least Gierran admit that he knows nothing? The best qualification ever if you know not!

— Dood_057 (@edgarcia53) September 1, 2020
peak clownery of duterte when he appointed gierran, who has no experience nor knowledge in regards to public health, to be the next philhealth chief pic.twitter.com/xoJAi630fE

— volodymyr (@bladimeerr) September 1, 2020
Appointing ex NBI Chief Gierran as new Pres and CEO of Phil Health is a big joke in all corners!!! Inexperienced and is not fit to the position. Naunsa naman ni PDuts? 🤷‍♀️🤦‍♀️

— Nikki Sido (@nikkidou) September 1, 2020
Putanginang duterte bakit kung sinu-sino ulit nilalagay sa pwestong pampamahalaan. Wala naman silang alam kaya sila walang kwenta. Dante gierran doesn't even look credible, apart from admitting he knows nothing. Galing davao ulit? Davao isn't even the best place in the PH. 😤

— 🔪 #Halalan2022 Vote Wisely (@heyheyheyfox) September 1, 2020
If Ceo Gierran is scared, then I am too with my monthly contributions

— L E M (@LissandroLem) September 1, 2020
Many think Gierran should've just refused the position.
Antanga lang!
Bakit mo tinanggap ang appointment? Anong kagaguhan yan Gierran?

— Eragon🐲Idiot🐢 Palpak😷 (@eragon2024) September 1, 2020
Please step down from #PhilHealth, Mr. Gierran if you don't know that much from #PublicHealth, economics, and health information systems especially during this #COVID19 pandemic🙄 https://t.co/XwTutTd56k

— Monsieur D'Stance 👨‍⚕️ #FaytDPeykNews (@reintasico) September 1, 2020
Dapat tinanong niyo muna kung may sakit yang gierran na yan 😆

— Jarren Han (@JarrenHan) September 1, 2020
sana lang talaga magappoint din sila ng medical professional as exec staff ni Gierran, di sapat 'yung magaling kang maghandle ng finances need din concrete health plans para alam mo saan mo iaallocate ang funds.

— chi (@chinapizarras) September 1, 2020