Picture this: you are a food delivery rider that has a basket full of goodies to deliver—only to find out that the pinned location on your app is a few meters out at sea.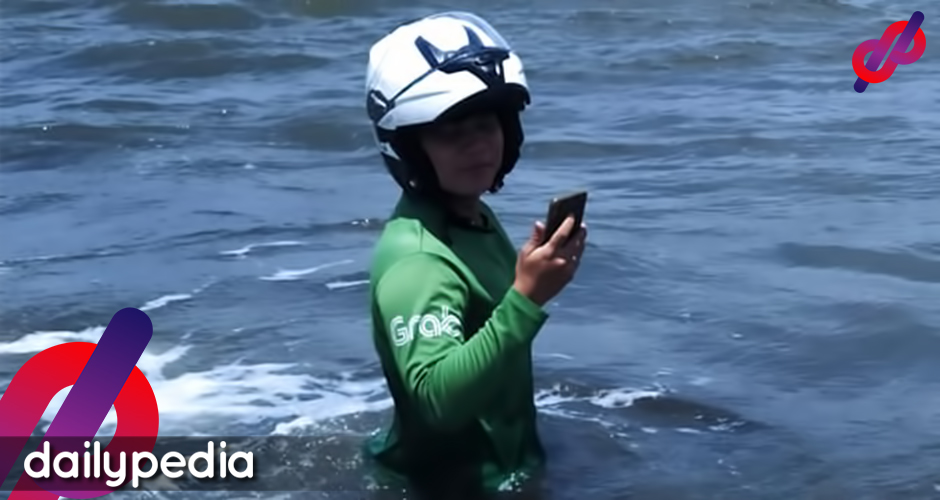 That's what seemingly happened to Norberto Enad, a GrabFood rider whose photos recently went viral on Facebook thanks to his friends Joel Capili and Vernie Delfin.
These three photos started making rounds on Facebook early this week, with people poking fun at where the GrabFood rider landed.
We're not poking fun at Grab or the rider, though, because everyone involved (the photographer, the dude in the photo, and the person who posted it) was in on the joke—along with (hopefully) everyone else who has laughed at it to date.
According to Vernie, it was his idea to have Norberto strike a pose just off the beach in Naic, Cavite—in full Grab rider regalia.
https://www.facebook.com/jovernied/posts/3145097912254724
The photos have since been shared nearly 3,500 times on Facebook, with 217 comments and 1,700 hahas.
This does illustrate a good point: GrabFood riders will do everything to complete that delivery. All they ask is you pin it in the right spot—i.e. where you will be to pick up your food.