A special adviser of the IATF-EID is under fire once more as he was caught sharing false information on his own social media account.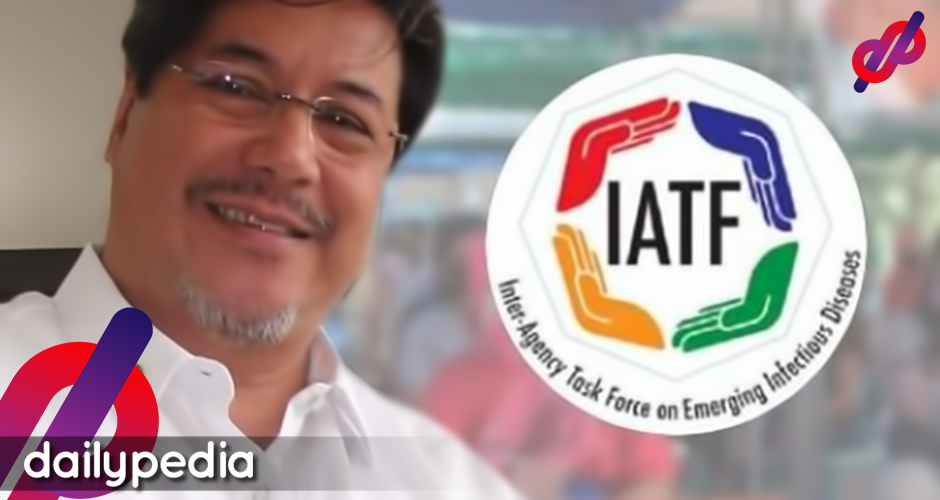 Eagle-eyed netizens noticed a series of "infographics" posted by Dr. Ted Herbosa, one of the special advisers for the Inter-agency Task Force on Emerging Infectious Diseases (IATF-EID), on his Facebook account—most of which have since been deleted as of press time.
The four infographics show information about COVID-19, including symptoms, a guide for a "COVID medical kit required at home", and medicines that are supposed to be taken while in isolation.
Netizens, however, called out Dr. Herbosa for sharing a graphic that says "COVID THREE STAGES":
https://twitter.com/rolandangeles/status/1306058918309683201
Kaya nagkanda leche leche ang pandemic response ng bansa kasi ang mga mismong adviser ng IATF naniniwala sa fake news. Seryoso ka jan doc? di ka na nadala sa fake news mong dumami ang COVID-19 patients after the rally? Konting hiya naman. https://t.co/H5hJUf49Mr

— Tom (@Tom_MD_) September 16, 2020
he shared the fake news about the "symptomatic people in the ER who came from the anti-terror bill rally" and then the interns called him out. then he switched to private account. so I'm not surprised.

— Carlo Trinidad, MD (@hellokidneyMD) September 16, 2020
Diba yan pasok dito? pic.twitter.com/kIxesqri05

— StWasabi (@StWasabi) September 16, 2020
https://twitter.com/checkirish/status/1306085842759413766?s=21
an MD & a former health undersecretary ito taong ito ha? how can this government tolerate this kind of misinformation with regards to sensitive issue? this reflects how poorly they tackle/handle COVID19, no wonder napag iiwanan na tayo ng mga kapitbahay.

— Notyourordinaryguy (@Notyourusualboy) September 16, 2020
DOH and the importance of IATF advisers
The Department of Health (DOH), the IATF's lead agency, has also spoken out against the claims posted by Dr. Herbosa. In a statement posted on the BIDA Solusyon Facebook page, the health department debunked claims in the graphics posted by Dr. Herbosa.
"The classification of confirmed COVID-19 patients is based on the severity of symptoms they show. Recovery from COVID-19 is based on how many days the patient is deemed infectious and not on how long the patient has shown symptoms," said the DOH in Filipino.
The health department likewise advised anyone who feels like they might have symptoms of COVID-19, or those who are close contacts of someone with symptoms, to self-isolate and contact their barangay health emergency response team (BHERT).
The IATF, led by the DOH, forms the country's policies on dealing with the pandemic. The position of being a special adviser to the IATF is a relevant one, as the task force relies on their input to help craft policies that will help curb the spread of COVID-19.
Dr. Ted Herbosa is one of those advisers. He is also the Executive Vice President of the University of the Philippines (UP) System as well as the Chief of the Division of Trauma, Department of Surgery and the National Telehealth Center at UP Manila.