Black Panther star Chadwick Boseman has died at the age of 43.
A representative confirmed his passing on Twitter saying that the wide-ranging performer succumbed to colon cancer after a four-year battle.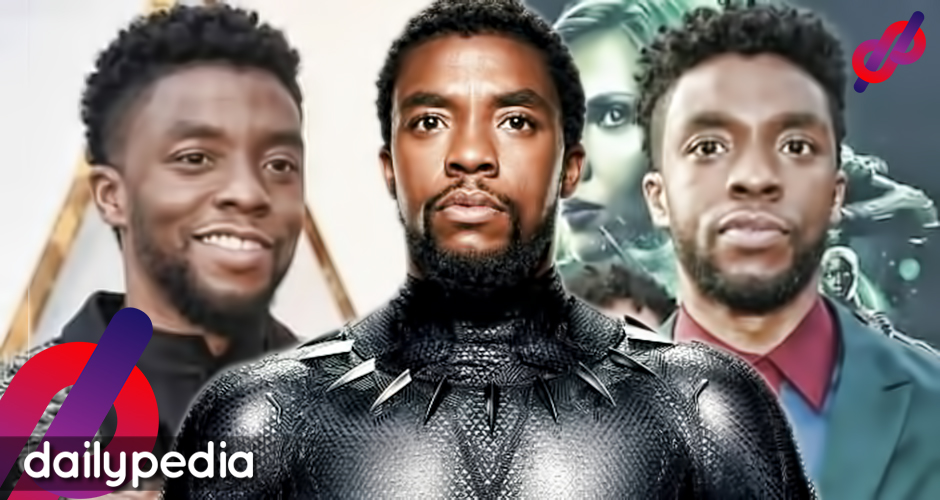 He died in Los Angeles with his wife and family by his side.
It was in 2016 when he was diagnosed with stage III colon cancer, which means he was working while suffering from it.
— Chadwick Boseman (@chadwickboseman) August 29, 2020
Movie critics have said that Black Panther is one of the best movies set in the Marvel Cinematic Universe. This was Boseman's big break and his popularity skyrocketed.
Everywhere Boseman went, he'd be forced by fans to do the Wakanda Forever salute—arms crossed on the chest pose—which many have pointed out made him apathetic to do it.
At the premiere of The Avengers: Infinity War, Boseman did the pose with his fans but seemed less 'enthusiastic.'
Wakanda Forever. @chadwickboseman #InfinityWar pic.twitter.com/Tssy9yyYfD

— The Avengers (@Avengers) April 24, 2018
The photo eventually became a huge meme.
When I start a job vs when I've been working there for a couple of weeks pic.twitter.com/3yUhSeyeHw

— D… (@dale_fromcali) April 24, 2018
Maybe the attention he received was a little too much that he just got tired of it.
Random Fan: WAKANDA FOREVER
Chadwick: pic.twitter.com/F5381kf9ch

— Eric (@BiigSliim) April 24, 2018
Wakanda some of the time, but not all the time. pic.twitter.com/5axFzKiHXB

— Protein Shaykh (@ProteinShaykh) April 24, 2018
When you regret opening up the gates to Wakanda to everyone. pic.twitter.com/xBS8EyGYf6

— Xavier's School for Gifted Youngsters LLC (@Steph_I_Will) April 24, 2018
wakanda forever vs wakanda only on tuesdays pic.twitter.com/RwNZBUTxlO

— Akinola Verissimo (@AkinolaGG) April 24, 2018
chadwick boseman when one more fan says "Wakanda Forever": pic.twitter.com/uATXlMP7Gg

— kyra (@phantomthreads) May 14, 2018
Year: 2046

Us: WAKANDA FOREVER!!

Chadwick Boseman: pic.twitter.com/IZOYBXVaGG

— shane (@shanejbernard) May 14, 2018
they gone have chadwick boseman doing the wakanda forever pose til the day he dies…… then even when they put him in the casket…. he'll be doing the pose

— Meech (@DemetriusHarmon) May 15, 2018
How sick of "Wakanda Forever" is Chadwick Boseman on a 1-10 scale? pic.twitter.com/vgiL9wgEnT

— CHUCK JIGSAW CREEKMUR (@chuckcreekmur) May 14, 2018
Everyone keeps asking about T'Challa but no one bothers to ask how is Chadwick. pic.twitter.com/UKeDcDf069

— Silver Sable (@silverxsable) May 11, 2018
Boseman has admitted to Jimmy Kimmel that "If I don't want to do it [Wakanda Forever Salute], I have to not leave the house, pretty much."
"I've been chased in cars," he added.
People never thought that maybe the reason he looked sick and tired in various appearances was because of his colon cancer, which was only publicized after his demise. They did not know what the actor was going through yet they bullied him on social media.
His co-star in the movie Michael B. Jordan said that he didn't even bother doing the pose even when fans would ask him to do it.
Last April 16, Boseman's Instagram video about Operation 42, an initiative aiming to provide support to hospitals that cater African-American communities amid the pandemic, had fans worried as the actor looked significantly thin.
"I am hearing stories of desperation from people all over the country, and we know our communities are suffering the most and urgently need help. Celebrating #JackieRobinsonDay with the launch of Thomas Tull's #Operation42, a donation of 4.2 million dollars in personal protective equipment (PPE) to hospitals that service the African American Communities who have been hit the hardest by the Covid-19 pandemic.
"Thank you, Jackie, for refusing to accept the world as it is, for showing us that we can make a difference," he wrote.
It was pointed out that Boseman didn't look like his normal self. Some asked whether he intentionally lost weight for an upcoming role, but his representatives never answered any of the questions.
Fans are nothing short of grateful that Boseman was able to deliver top-notch performances even with cancer.
One hopes Marvel would realize that Boseman is 'irreplaceable.'
He's truly irreplaceable. I hope marvel recognizes this.

— ⬆️Tyler (@roopertpumpkin) August 29, 2020
Boseman's work ethic was probably unprecedented.
Diagnosed in 2016.

Man gave us Black Panther, Civil War, Infinity War, Endgame, Thurgood Marshall, 21 Bridges and 5 Bloods – back to back with cancer.

We witnessed strength and honor.

— OrangeCups//BlackBottles (@IB_JohnDoe) August 29, 2020
He cried during a 2018 appearance on SiriusXM while talking about two children who were waiting to watch Black Panther but sadly died of cancer before the movie was released. At the time, he already knew about his condition.
I've had to watch family of my own slowly and painfully fade away so I can only imagine the pain his family is in but also the sense of peace that they no longer have to see him in pain🖤

— J'onn Larod (@the_juandy_city) August 29, 2020
So Chadwick Boseman filmed Captain America: Civil War, Black Panther, Marshall, two Avengers movies, 21 Bridges, and Da 5 Bloods after he was diagnosed with stage 3 cancer – which almost no one knew about. What a devastating loss. Rest in power. Fuck cancer.

— sreekar (@sreekyshooter) August 29, 2020
This was just two years ago.

He knew he had cancer then.

He was fighting just like these kids, and he made time for them. Made time to make them smile.

Just two years…

The world lost a king and a hero today. But he won't be forgotten, not by us, and not by those kids. pic.twitter.com/s27dS2YODC

— I am Zachary Whitten, an Idiot (@ZacharyWhitten) August 29, 2020
It's not lost on me the way the internet bullied Chadwick Boseman the last two years about his appearance, him looking tired, etc to the point where he began deleting photos while he was fighting for his life. You truly never know what people are going through. BE KIND.

— key. (@keywilliamss) August 29, 2020
His upcoming movies included "Black Panther II," "Yasuke,"  Spike Lee's "Da 5 Bloods," where he plays Vietnam war veteran.
He will also be appearing in "Ma Rainey's Black Bottom" starring Viola Davis.
He last tweeted on August 12, where he posted a photo of himself with Democratic vice presidential nominee Kamala Harris, whom conservatives view as 'phony' and a 'very unlikeable' person.
YES @KamalaHarris! 👏🏾👏🏾👏🏾#WhenWeAllVote #Vote2020 pic.twitter.com/iOU3duBAcA

— Chadwick Boseman (@chadwickboseman) August 11, 2020