The Food and Drug Administration (FDA) has listed various unregistered products that it warned the public from buying.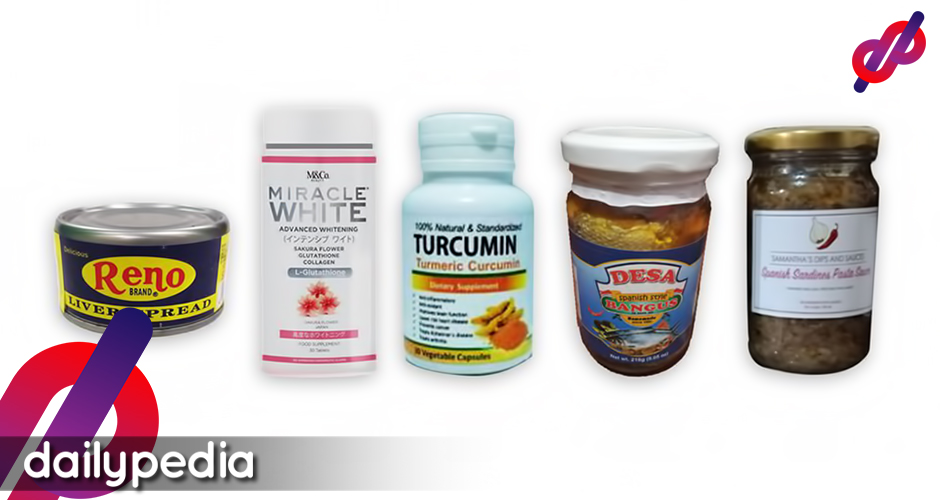 An August 26 advisory that was posted on the FDA's website on September 16 enumerated the following unregistered food supplements and other products.
RENO BRAND Liver Spread
 MIRACLE WHITE Advance Whitening Capsules Food Supplement
TURCUMIN 100% Natural & Standardized Turmeric Curcumin
DESA Spanish Style Bangus in Corn Oil
SAMANTHA'S DIPS AND SAUCE Spanish Sardines Pasta Sauce
All of the listed products, the FDA claims, have no corresponding Certificates of Product Registration.
"Since these unregistered food products and food supplements have not gone through evaluation process of the FDA, the agency cannot assure its quality and safety," the advisory said.
The FDA cited the Food and Drug Administration Act of 2009, stating that the manufacture, importation, exportation, sale, offering for sale, distribution, transfer, non-consumer use, promotion, advertising or sponsorship of health products without the proper authorization is prohibited.
In addition, the FDA said that establishments could face "regulatory sanctions" if they distribute, advertise or sell the "violative" food products until the issuance of proper certificates.
The Bureau of Customs and LGUs have been ordered to prevent the said products from being distributed, said the agency.
Netizens were shocked to find out about the news but proceeded to make a joke of it.
The Reno brand liver spread has been around for too long and is a very common ingredient used in various dishes.
Seriously? People have been eating Reno for decades already and now you tell is its unregistered? Paano na ang caldereta? 🥺 https://t.co/zypvVREblB

— 𝐌𝐢𝐬𝐬 𝐊𝐫𝐢𝐳𝐳𝐲  (@krizzy_kalerqui) September 16, 2020
Paano na ang sphagetti?

— dealwithcharm™ (@eolhcassyla) September 16, 2020
Wow thanks for the heads up, FDA. Reno has been there since my elementary days, and I'm now in my 30s. I guess that makes it the canned version of what doesn't kill you makes you stronger.

— Jenny Fernando (@jenferns_) September 16, 2020
The liver spread might be unregistered but its flavor cannot be denied.
Reno seriously? It's been in the market for ages, and admittedly is the best tasting one out there. 🥴

— Ley (@LeyCabangon) September 16, 2020
It is commonly used when making caldereta and spaghetti.
https://twitter.com/braniacthoughts/status/1306149803147976704?s=20
https://twitter.com/VenNotBen/status/1306146605116973057?s=20
Oh well, whatever there is sa Reno, immuned na laban2x tyan ko. More than 20 years ba naman nakon nakaon. Hahahaha!

Seriously, ngaman wala nyo na ya gnparegister sa FDA ang inyo liver spread? Ano na ayhan na liver akon gnakaon? Lol! 😂😂😂

— ♡MayRen♡ (@MayRen_11) September 16, 2020
https://twitter.com/wizcutie/status/1306213206730313728?s=20
https://twitter.com/haveakitkaat/status/1306213179991576576?s=20
RENO IS MY FAVORITE LIVER SPREAD! HINDI MASARAP ANG SPAG NAMIN PAG WALANG GANUN KAYA WALA NAMANG GANYANANNNN

— JM Tuscano Alvarez (@itsmarkeuly) September 16, 2020
https://twitter.com/jbswizzIe/status/1306207082429857793?s=20
Salamat na lang sa lahat Reno liver spread

— Jaoking 黑兹尔 (@Jawiboii) September 16, 2020